North Philly playground remodeled, renamed to honor family killed in hit-and-run
Williams Reed Moore Memorial Park in North Philly has been remodeled in memory of the mother and three children who died in a 2014 crash.
Listen
1:33
Keisha Williams, 34, and her three children spent the morning of July 25, 2014, selling fruit at the corner of Germantown and Allegheny avenues in North Philadelphia. They were raising money for their church, so it would finally be able to build a long-needed playground in their community.
But the morning took an unexpectedly horrific turn. Carjackers, who had stolen an SUV after kidnapping and sexually assaulting the driver, speeded their way from Sixth and Cumberland streets and crashed into the fruit stand. Keisha Williams and her three children were killed: 15-year-old daughter, Keiearra Williams; 10-year-old son Joseph Reed; and 7-year-old son Terrence Moore.
Rochelle Williams, Keisha's sister, had talked to her earlier that day before she left to set up the fruit stand.
"Somebody was telling my youngest sister that a mom and three kids got hit. We were trying to call her phone. Nobody answered," Rochelle Williams said.
A few hours later, she saw her niece and nephews' names flash across the TV screen.
"When I saw the 4 o'clock news, when they said their ages, my heart dropped. I was really hurt. My heart, like … I couldn't believe it. And I had a hard time dealing with this for a long time," Williams said. "But the Lord made a way for me to, you know, get myself together and accept it."
Keisha Williams survived the crash, but she was in a coma for two weeks before her sisters made the difficult decision to take her off life support.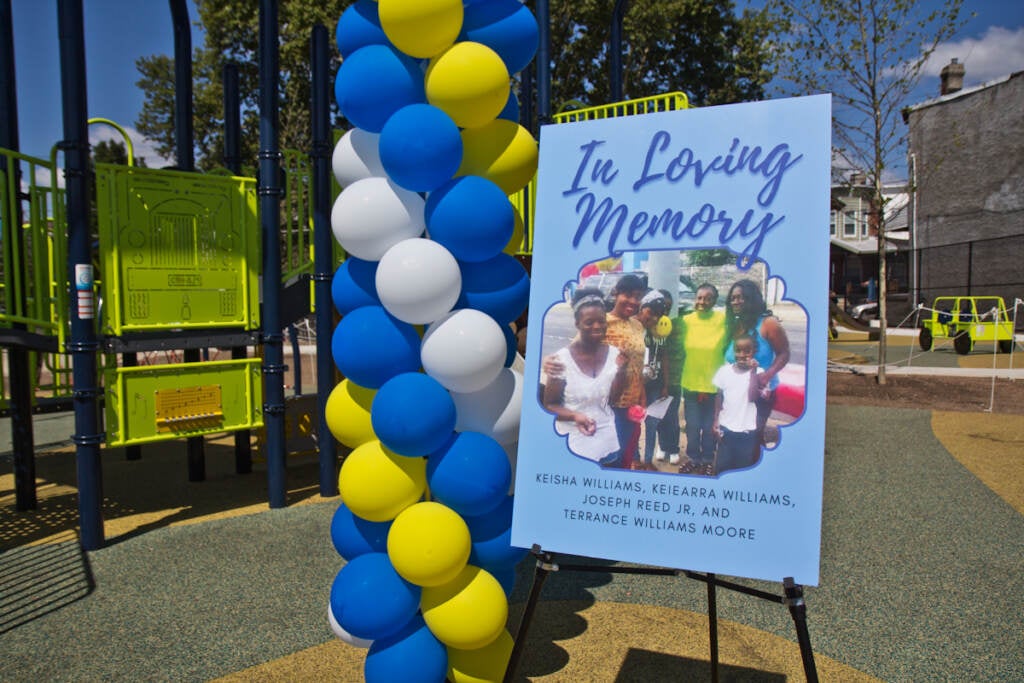 The Williams family was forever changed. Immediately afterward, still reeling from grief, Rochelle's surviving sister moved to South Carolina with Keisha's two other children.
"They needed a new start at life," she said. "It took a while for everybody to get their stuff together."
The perpetrators of the hit-and-run/carjacking, Jonathan Rosa, 26, and Cornelius Crawford, 30, are serving lengthy prison sentences. Both pleaded guilty to third-degree murder, sexual assault, and other crimes.
After Rochelle and the rest of the Williams family laid Keisha and her children to rest, they decided to honor their memory by finishing the job they had started: building a suitable playground in their North Philly community. That vision was bolstered by a six-figure donation from Morris Wilson Knepp Jacquette P.C., the law firm that represented the family.
"While we were resolving the case, it occurred to us that the family might want to complete the playground project that the children had started," said Bob Morris, a partner with the firm.
"It kind of really hit a tone for them because, you know, the kids were really devoted to this playground project. They were spending their summer days trying to raise money for it."
He was struck by the tragedy of the situation.
"I've been handling tragic cases for a 45-year career," Morris said. "At this point, we see a lot of horrible things that happen, but this one will stick with me. It's the most horrible thing I ever saw happen."
The city had already been planning to build a new playground in North Philly, so Morris' firm and the Williams family were able to use that money, along with help from the city's Parks and Recreation Department. In total, the project received about $700,000 in city funding.
"We were able to plant new trees, do the electrical work, do the lighting, add new sidewalks, new fencing, new benches, as well as entirely new play equipment," said Parks and Recreation Commissioner Kathryn Ott Lovell. "We were able to use all of the funds from the law firm, as well as [Philadelphia City Council] President Clarke's capital allocation to create this beautiful new playground."
Council President Darrell Clarke is glad the project is officially underway, but he regrets it took the city so long to move on it. The proposed site needed to be bought by the city from the School District of Philadelphia, and it took about seven years to negotiate the legal process involved in acquiring and remediating the property.
"​​In all honesty, frankly speaking, I'm embarrassed at the time frame associated with actually recognizing the need and then recognizing the process that would allow us to get that done," Clarke said. "When you talk about the negatives associated with the bureaucracy of a government, that was front and center. But we finally got it funded, and we finally got to a point where we can actually start construction."
Rochelle Williams said finishing the project in honor of her sister, niece, and nephews brings the family peace.
"It means a whole lot to the family and to me. We are so grateful and thankful for everything that everybody is doing for us," Williams said, adding that she's glad she has a place to take her children where she can relax and remember her lost family members.
Violence continues to affect many Philadelphia blocks, including where Rochelle Williams lives. She said she's never seen levels of violence like she has these past two years. In November, her son was wounded in a shooting in West Philly.
"People are getting murdered and killed, and it's sad. I take my kids down and let them play a little bit. But the violence that's out now is really crazy out there," she said.
Williams believes the desperation brought on by the pandemic is to blame for the increase in murders in the city.
"It wasn't like that before this pandemic. People was getting killed, but it wasn't young people like that with the young kids. And I have teenagers also that I'd be scared for them to go out, you know?" Rochelle said. "But when we do go out … just keep everybody in prayer."
When asked about continued violence and traffic fatalities in North Philadelphia — last year, the city recorded the most fatal car crashes since 1997 — Council President Clarke emphasized the need for more traffic cameras.
"I always believe in having video surveillance at dangerous intersections. That intersection is a challenging intersection," he said. "We've talked about the possibility of having … more red light cameras throughout different areas."
Now, the space at 11th and Venango streets carries a new name: the Williams Reed Moore Memorial Park. It serves to honor the lives of a mother and her children who died serving their community, and as a harrowing reminder of the innocent lives lost in the endless violence plaguing many Philadelphia neighborhoods.
For Rochelle Williams and her family, the new park will help them continue to heal from the tragedy.
"It is also like having closure, just to be able to go down to this sort of park and let the kids go play," she said. "And I'm just grateful and happy."
Renovations feature two play areas, newly planted trees, a repaved basketball court, and a new walking and tricycle track. The next phase of the project will be completed by the Philadelphia Water Department in 2022.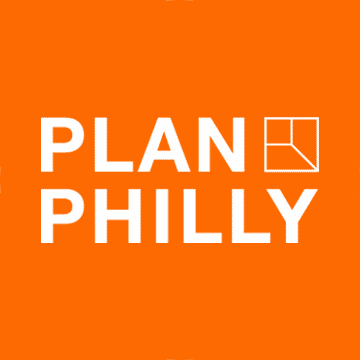 WHYY is your source for fact-based, in-depth journalism and information. As a nonprofit organization, we rely on financial support from readers like you. Please give today.