Reading, writing, and Rec: Philly tests a new approach to learning through play
A summer literacy program has been expanded to rec centers to help kids learn in person, in their neighborhoods, after a year of virtual school.
Listen
2:20
Jerrymar Romos ended the 2020 school year resolute about his desire to return to the classroom in person. The 9-year-old from North Philly missed seeing his friends and the energy of being together.
"Staring at a computer screen all day, every day, is a bad way to learn," he said.
His dad, Jose Domenech, agreed.
"Too many distractions at home," he said. "He needs to be in school."
Jerrymar's experience represents a new twist on an old phenomenon, what researchers are calling the "COVID slide." It's a pandemic-adjusted version of the traditional "summer slide," when children forget some of the lessons they are taught during the school year after spending months away from the classroom during the summertime.
One analysis showed that, because of the pandemic, first through sixth-graders were an average of five months behind where they would usually be in math and four months behind in reading. Students of color and those from low-income families lost an average of two more months than their white and/or higher-income counterparts. It's an international problem that Philadelphia is trying to solve with a new approach that meets kids where they are, with lessons disguised as play.
Since 2018, the city's Parks and Recreation Department has combated summer slide by bringing literacy activities to its PlayStreet locations — things like read-alouds, fun writing exercises, word games, independent reading, and literacy-based games. But this summer, the department expanded the program to a handful of recreation center-based camps.
McVeigh Recreation Center in Kensington was one of the five summer camps chosen for the new program.
On a recent morning, a dozen elementary- to middle school-age kids played a competitive guessing game led by Emily Rankin, a recreation specialty instructor.
Rankin, a recent Temple University grad, read off a card that said, "blue, clouds, sun." The kids, split into teams, guessed at the word associated with those things. Both teams got it right: sky.
After about 20 rounds, they moved to another activity. Rankin asked the kids to write a story about a "puppy that's invisible that's causing mayhem."
She said she's less focused on drilling spelling and grammar routines into kids' heads than their teachers during the school year would be.
"What I'm here to do is to make them feel, 'I'm comfortable in this space. I'm ready to learn. I'm ready to read. I get to read,'" she said.
At the core of the program is a teaching philosophy designed to change kids' relationship to learning, so they are ready to learn when school starts at the end of the summer.
Parks and Recreation Commissioner Kathryn Ott Lovell said the program is ideal for the department because it's meeting the kids where they already are — at summer camps and PlayStreets.
"Making learning fun, and infusing literacy into traditional summer activities, plays to Parks and Rec's strengths: recreation and youth development," she said. "We are excited to expand this partnership with the Free Library and William Penn Foundation to help young people connect with learning and literacy in new ways that are intended to build confidence, spark creativity, and bring joy and laughter into the experience of learning how to read."
This past school year was difficult for Vanessa Irrizary, an 11-year-old from North Philly. She struggled to complete her work while learning over the computer. In-person learning was much easier for her, and now she feels as if she isn't as far along as she should be.
"Virtually, I was failing. It wasn't good," she said. "But in person, my grades are nice, but virtually it's not."
She said attending summer camp at McVeigh has helped her hone her literacy skills as she looks forward to the upcoming school year. She said she's gotten better at reading and writing, and she's made more friends with whom she hopes to keep in touch. She also hopes to come back to McVeigh next summer to continue to sharpen those skills.
By that time, Philly Parks and Rec and the William Penn Foundation plan to triple the amount of participating camps and double those participating PlayStreets.
Ott Lovell said she plans to measure the program's success by how many kids end up returning next summer.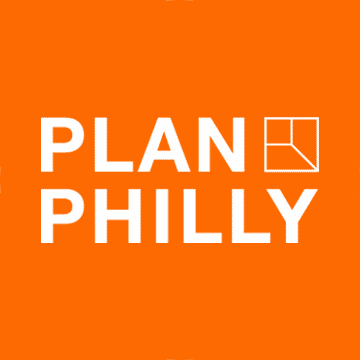 WHYY is your source for fact-based, in-depth journalism and information. As a nonprofit organization, we rely on financial support from readers like you. Please give today.