NJ municipalities warned they will need to take a bigger role in climate planning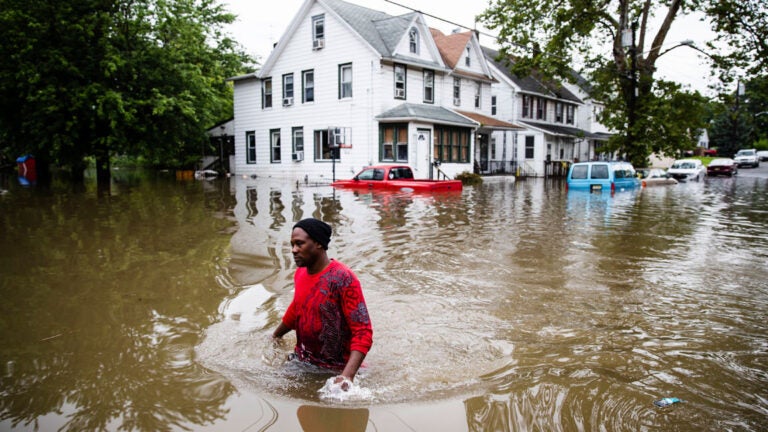 This article originally appeared on NJ Spotlight.
—
The top state official tasked with prepping New Jersey for the impact of climate change warned local governments that they, not state or federal authorities, need to take most of the responsibility for defending themselves against flooding from a warming world, and should plan their budgets accordingly.
Dave Rosenblatt said towns and cities will be able to get help on science and planning from state and federal governments but should expect to do most of the work on adaptation and mitigation themselves.
"Municipalities have to understand that the state and federal government aren't going to be able to fund all their projects, all their solutions to climate change impacts," Rosenblatt said Thursday during a Pew Charitable Trusts event on how some states are planning for flood resiliency. "Municipalities need to start planning their budgets to include set-aside stores for future climate-change needs.
Looking at 'transfer of risk'
"We're going to be looking at a transfer of risk down to the local levels. Their planning decisions have to reflect climate change. People claim the benefit of being on the coast, on rivers — great places to live — but state and federal government can't always assume the risk, the financial burden," he said.
Rosenblatt said the Department of Environmental Protection is working on a climate-strategy document that should be ready by Earth Day on April 22, and as it is writing new regulations under the NJ Protecting Against Climate Threats process. The regulations are expected to place new requirements on owners of new and existing property in future flood-prone areas but will not prevent people from building in those areas. The regulations are due to be formally proposed in the first quarter.
Last year, the DEP published the first part of its overhaul of climate policy, a report on climate science, which is designed to underpin the coming changes, and educate the public.
"The public has to be with us every step of the way," Rosenblatt said Thursday. "If they don't understand the science, they are not going to understand your policies."
Rosenblatt said the state is now planning for the effects of climate change by 2100, and that marks a change because previous climate-related planning was done on the basis of past experience including storms.
Asked whether the 80-year planning horizon indicates that officials are contemplating the idea of retreat from flood-prone areas, he said that's part of the strategy.
Perhaps 'a gradual movement from fringe areas'
"We have a section of our strategy right now that talks about moving to safer areas," he said. "Retreat sounds so immediate. We know that we are going to have communities that are impacted by sea-level rise. Some of that will be addressed by civil works projects but there's not enough money, and some of the areas don't lend themselves to civil works projects. We're looking at a gradual movement from fringe areas."
Rosenblatt warned that municipalities will have a "huge role" in deciding which areas can be inhabited in the long term. "The state's not going to be able to tell them exactly how to do it but we're going to provide them with the science, and they're going to see for themselves what they're up against," he said.
Pete Kasabach, executive director of NJ Future, a nonprofit that promotes "smart growth," said requiring municipalities to take more responsibility for climate planning would mean their taking a fresh look at whether to rebuild repeatedly flooded properties that may now be insured — with taxpayer subsidy — by the federal government, and provided with roads and services by the state.
"We don't adequately price the risk of climate change right now, and what the state is rightly trying to do is to say, 'We have to understand this risk and we have to be able to value it appropriately, and the people who are taking the risk have to be paying for it,'" he said.
Prevent some rebuilding?
In practice, shifting responsibility to municipalities would likely lead some to prevent the rebuilding of frequently flooded properties, Kasabach said.
Sea levels at the Jersey Shore are set to rise by up to 2.1 feet by 2050 regardless of any cuts to global carbon emissions, and by as much as 6.3 feet by 2100, putting large areas of the Atlantic coast and Delaware Bayshore permanently under water, according to a 2019 projection by the Science and Technical Advisory Panel, a collaboration between the DEP and Rutgers University.
As the new Biden administration revives the federal government's recognition of climate change after four years of denial under former President Donald Trump, Rosenblatt also urged local officials to be more sensitive to local conditions as they undertake climate planning.
"While we do depend on federal dollars a lot, the federal agencies need to understand that we are putting together a strategic plan for the state that may not always align with their planning processes, and they are going to have to pay a little bit more attention to our long-range plans so that their money goes where we want it to go as opposed to just where they think it should go," he said.
Rejecting the argument 
Mike Cerra, assistant executive director at the New Jersey League of Municipalities, rejected the suggestion that towns and cities have avoided planning for climate change, and argued that they have been held back by state and federal restrictions.
"Municipalities have led the way in terms of resiliency planning, particularly post Hurricane Sandy," he said. "Local governments are in the best position to assess their needs, but they are lacking the necessary resources and tools from the state and federal governments. Too often, the state and federal governments have bypassed tools and resources in lieu of mandates and requirements."
And Ray Cantor, director of government relations for the New Jersey Business & Industry Association, said municipalities should not be made responsible for dealing with climate effects that he said are legitimately the responsibility of the state.
"You cannot put these major decisions about the future of, basically, living in New Jersey down to municipalities who don't have the funding," he said. "It makes no sense to say 'Hoboken, Newark, Jersey City, you're going to flood in future, we think, therefore you're on your own.'"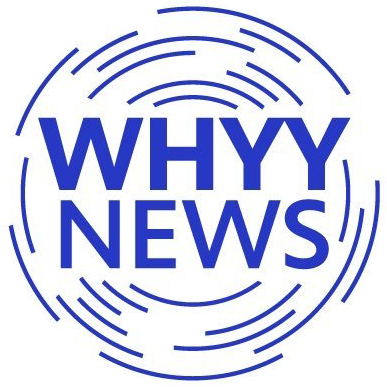 Get daily updates from WHYY News!
WHYY is your source for fact-based, in-depth journalism and information. As a nonprofit organization, we rely on financial support from readers like you. Please give today.