Race to watch: Beyond the party flip, who better represents N.J.'s 2nd Congressional District?
Rep. Jeff Van Drew's 2019 party flip from Democrat to Republican has drawn criticism. But his challenger, Tim Alexander, says that's not the motivation behind his campaign.
Ask us: As Election Day draws near, what questions do you have?
The more things change, the more they stay the same.
Republican Rep. Jeff Van Drew, who was first elected as a Democrat before publically switching parties in 2019, is seeking re-election in New Jersey's 2nd Congressional District.
The switch has become "part of life in South Jersey," according to Micah Rasmussen, political analyst and director of the Rebovich Institute for New Jersey Politics at Rider University. Van Drew told then-President Trump during a meeting at the oval office, "you have my undying support."
"Van Drew was both leading the charge in South Jersey to get more Republican as the region has become more Republican," he said, "[Van Drew] also was reacting to what he saw, which was that South Jersey was becoming more Republican."
Results from last year's gubernatorial election show the district is trending more conservative.
Van Drew's Democrat challenger, Tim Alexander, criticized the flip at the time. He said he would have done things differently.
"An honorable way would be to resign from the position, then make your announcement, 'I'm switching parties,' and then to run as a Republican," he said.
But the party flip is not what's motivating Alexander to challenge the Republican incumbent.
"My motivation is he is not performing as a member of Congress," said Alexander. "He is not advocating our interests. He's not even representing who we are."
The challenger
Tim Alexander is a civil rights attorney who lives in Galloway Township, where he and his wife raised their three children. He has a long career working in law enforcement, spending the bulk of his career with the Atlantic County Prosecutor's Office where he retired as Captain of Detectives. He worked as a prosecutor in Philadelphia before entering private practice.
A health crisis with his daughter put his future plans on the back burner. With his daughter doing well, everything "snapped back into place" after seeing what occurred on January 6, 2021.
"She was actually the one who was like, 'Hey, Dad, are you seeing what's happening in Washington,'" he recalled. "With that [I] was like, 'okay, I'm going to run for Congress.'"
He began by looking at the numbers. New Jersey receives 75 cents for every dollar sent to Washington, according to the Rutgers Economic Advisory Service.
Alexander argues Van Drew is not advocating enough for South Jersey, let alone the state's fair share of tax dollars coming back.
"I'm not saying we should be on par with New Mexico," he said, pointing out that the Land of Enchantment receives around $4.00 for every one dollar in federal taxes paid. "We are by far [a] wealthier state and they are a poor state, but we don't have to be dead last."
The Democrat also points out that South Jersey receives even less in federal money compared to the rest of the state.
Citing an article from NJ Advance Media that broke down how much each county received from the $1.9 trillion coronavirus stimulus known as the American Rescue Plan, Alexander said Cape May County, Van Drew's home county, and Salem County received the least amount of money, compared to the rest of the state.
He adds that the amount of money the district has received combined "is less than one county in North Jersey alone."
"That to me tells me that our guy's not fighting for us," he said. "And by the way, [Van Drew] voted against the [bill], so why would he fight for it?"
The incumbent
Van Drew made the case that he is working for the district during a debate at Stockton University on Oct. 19.  The Republican said he "worked in a bipartisan way" while serving as a member of the House Transportation Committee.
"I brought in one half a billion dollars worth of projects, bridge repairs, new roads," he said. Van Drew adds he also saved federal jobs by fighting to keep the Federal Aviation Administration from separating the William J. Hughes Technical Center in Egg Harbor City into three separate groups.
Van Drew also voted for the bipartisan infrastructure bill, one of 13 Republicans who crossed the aisle. But was not mentioned by name when former President Trump blasted those who sided with Democrats, whom he referred to as  "RINOs, sellouts, and known losers!"
The incumbent said part of his plan to improve the economic fortunes of South Jersey is education.
"What we need to do is really make sure that we're training our people, both in the trades and at the educational level, for the jobs that really exist," Van Drew said. "I think we need to work with the county colleges more, four year schools, trade schools and others, and then also work with businesses and find out what people they really need."
Despite pledging his "undying support" to Trump, Van Drew said he has "always" campaigned on the issues facing South Jersey.
"People love to use that term," he said of what he told the then President. "He's a friend. I support him. He supported me in this election, and none of that has changed."
Political analyst Micah Rassmussen said Van Drew is in what the Republican believes is "a sweet spot."
"He is getting more conservative and more Republican as that is what's happening in his district and in his region," said Rasmussen. "I think he feels more secure, closer to where the sentiment of voters in that district are."
Rassmussen also points to redistricting as benefiting Van Drew while creating a challenge for Alexander by splitting Ocean County with U.S. Rep. Chris Smith, who represents the 4th District.
"Tim Alexander could do well in places like Atlantic County, which are more Democratic leaning, which is where more of the population is," he said. "The problem is there's just not enough Atlantic County in that district for Tim Alexander to find simpatico with."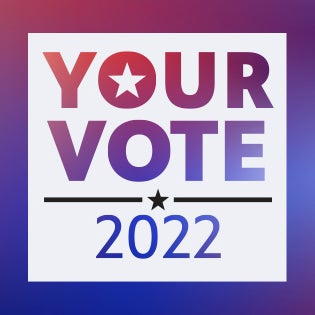 Your go-to election coverage
WHYY is your source for fact-based, in-depth journalism and information. As a nonprofit organization, we rely on financial support from readers like you. Please give today.