Gov. Murphy weighs in on N.J. police at polling stations, ballot counting process
On the governor's monthly radio show with tri-state NPR affiliates, Murphy addressed changes to how elections are run in the Garden State.
Ask us: As Election Day draws near, what questions do you have?
Just a week before Election Day, New Jersey Gov. Phil Murphy weighed in on recent legislation that limits the presence of uniformed police officers at polling places.
Democrats in the Legislature, who sponsored the bill, say it's meant to prevent voter intimidation in communities of color, which have historically faced barriers to voting in the U.S. Republicans opposed the legislation, calling it anti-police.
Murphy weighed in Monday night on his monthly radio show with tri-state NPR affiliates.
"All this is about being sensible, responsible, certainly, first and foremost, keeping our blessed kids safe and sound. But I do think the disproportionate amount of intimidation if you look at our country's history, has been in communities of color and that is for sure," Murphy said.
After passionate debate last Thursday, the General Assembly unanimously passed the bill. The state Senate passed its version of the bill in June, but due to amendments it must head back to the Senate for a concurrence vote before it heads to Murphy's desk.
Murphy did not indicate if or when he would sign it into law.
He also commented on new rules regarding early and absentee voting.
New Jersey has made tweaks to the ballot counting process that supporters said address election transparency.
For the first time, in an effort to ensure results aren't delayed, election workers will be allowed to open mail ballots five days before Election Day. However, workers won't be allowed to count ballots until the polls close.
And county board of elections officers must now post online the number of ballots received and the number of ballots left to be counted.
"When you don't begin to count the vote-by-mail ballots until the polls have closed, it could take days and folks rightfully want an answer sooner than that," Murphy said. "The risk you run is that you start opening ballots sooner and there's some kind of a leak. And people have a sense of a trend in an election before they actually get a chance to show up and vote."
Murphy said the state increased penalties for election workers who leak confidential election material ahead of Election Day.
The state will also remove voters from the automatic absentee voter list if people don't vote by mail for four consecutive elections.
___
Have questions about the midterm elections? WHYY's Your Vote 2022 hub has everything you need to know in one place — from voter guides to ballot question breakdowns.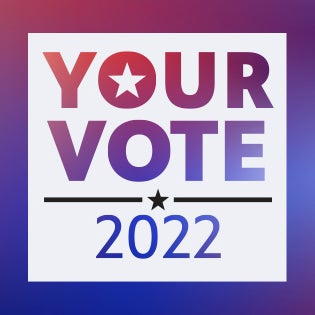 Your go-to election coverage
WHYY is your source for fact-based, in-depth journalism and information. As a nonprofit organization, we rely on financial support from readers like you. Please give today.