After fierce debate, New Jersey lawmakers move to restrict uniformed police officers at polling places on Election Day
Republicans derided the bill as anti-police, but Democrats said it aims to prevent voter intimidation in Black neighborhoods.
Republicans and Democrats in the New Jersey General Assembly argued Thursday over new rules in a bill allowing police to work at schools and senior residential centers that operate as polling locations on Election Day.
Many Republican Assemblymembers took exception to a recent amendment requiring police officers working the polls to appear in plain clothes instead of their official uniforms.
Assemblywoman Verlina Reynolds-Jackson (D-Mercer), who sponsored the legislation, said the amendment aims to prevent voter intimidation, especially in predominantly Black cities, where trust for police is perennially much lower than other racial groups.
Lawmakers on the other side of the aisle derided the amendment as anti-police, and Assemblyman Harold Wirths (R-Sussex) claimed the majority party has a bias against law enforcement.
"I feel a lot safer when I see [police] in uniform," Wirths said.
Reynolds-Jackson took offense to claims that her bill was anti-police.
"This is not a referendum on police … I have never once said anything bad about the police," Reynolds-Jackson said. "I have never downgraded our law enforcement."
Since George Floyd was murdered by a Minneapolis police officer in 2020, studies have shown that Black Americans are less likely to have confidence in the police than other groups.
Despite widespread calls for police reform, and although police are more likely to patrol communities of color, a 2020 Gallup poll suggests that most Black people don't want the police presence in their neighborhoods to change.
"Everyone's lived experience is not the same," said Assemblyman Herb Conaway (D-Burlington.
"Most people would be very glad to see police … I'm one of them," Conaway said. "I respect, however, that other people might have a very different view about that."
Assemblyman Kevin Rooney (R-Passaic) argued that the bill should also include places of worship, community centers, and libraries.
"We may not get 100% agreement that this piece of legislation is correct, but we do have a responsibility to protect everyone. And we should be including those three additional locations," Rooney said.
Some Republicans also asserted that local jurisdictions should decide on police presence at polling places.
The legislation is a partial rollback of a law Gov. Phil Murphy signed in January banning police from polling places and polling drop boxes.
Social justice advocacy groups like the New Jersey Institute for Social Justice have said they oppose the bill.
Despite the fierce debate, the General Assembly unanimously passed the measure.
___
Follow WHYY News for your go-to election coverage.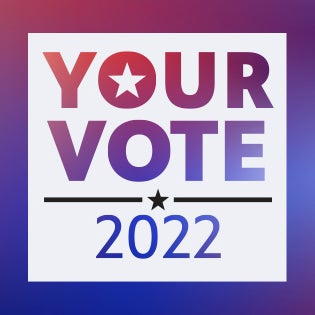 Your go-to election coverage
WHYY is your source for fact-based, in-depth journalism and information. As a nonprofit organization, we rely on financial support from readers like you. Please give today.