What the 2022 primaries say about the state of politics in N.J.
According to the state's Division of Elections, more than 657,000 people voted in Congressional primaries last week, compared to more than 632,000 in 2018.
A marginal increase in voter turnout in New Jersey's primary election last week suggests voters — especially Republican voters — are enthusiastic about returning to the polls for midterms in November, some political analysts said.
According to the state's Division of Elections, more than 657,000 people voted in Congressional primaries last week, compared to more than 632,000 in 2018 (the most recent previous midterm primary election).
"More voters turned out to vote for this primary than we have had in recent primaries in New Jersey," Rasmussen said. "Especially primaries, where there's not a president running or there's not a governor running or not a senator running."
"The last election like this one…is 2010. And [turnout] is higher than that as well…" Rasmussen added. "I think that when all the counting is done, we will be probably at a quarter of a million more votes than what you might have expected."
However, turnout amongst Democrats and Republicans differs in a way that could prove that Republicans are more eager to head to the polls this year, according to Micah Rasmussen, executive director of the Rebovich Center For New Jersey Politics.
Rasmussen said Democrats saw a 10 percentage point drop in voter participation compared to 2018 when Democratic turnout was 64%. However, Republican turnout increased by 10 percentage points, from 36 % to 46%.
"I see an edge in enthusiasm among Republicans. They perceive this is going to be a good year for them," Rasmussen said.
A narrow gubernatorial race in November has highlighted how important affordability is to New Jersey voters. The state has some of the highest property taxes in the nation.
Rasmussen said some of the hot button issues leading up to the general election this fall include the possible overturning of Roe v. Wade, recent mass shootings, and the conflict in Ukraine. He explained that Republicans this election cycle are motivated by President Joe Biden's performance.
The Democratic president's disapproval rating rose to 56% according to a Reuters poll released last week. That's two percentage points higher than former President Trump's disapproval rating during the same time in 2018. Democrats picked up several seats in the U.S. House in the general election that fall.
The bottom line is the President's party is always going to struggle during midterms," Rasmussen said. "They're on defense, they have a record to defend. Expectations are high…the perception is people are hurting with gas prices and inflation and that Biden has not reined them in. And that's something Republicans are reinforcing with their talking points."
Low primary turnout is to be expected
Turnout in primary elections tend to be much lower than turnout for general elections in the fall.
Despite a slight jump in turnout this year, some in New Jersey said it was still relatively low.
"In general, we have low turnout in primaries, often…it was low, I think, compared to a lot of other states as well," said Henal Patel, director of democracy and justice programming at the New Jersey Institute For Social Justice.
Patel blamed low voter turnout, in general, on "the line," a practice in New Jersey in which party-endorsed candidates for different offices are grouped together on the ballot.
Critics of the process often say it thwarts election competitiveness, because it essentially gives preferential treatment to candidates.
"It's so hard to mount a challenge against someone who has the line, that we end up having many races where nobody even tries to challenge it," Patel said.
She also said that a general lack of civics education and awareness in the state also hurts primary turnout.
The New Jersey Institute For Social Justice is also part of a coalition of social justice advocacy groups supporting a bill in the state legislature that would allow for same-day voter registration, including on Election Day this fall. Patel said it would boost voter turnout in underrepresented communities.
Currently, New Jersey's voter registration deadline is three weeks before Election Day. That means people who relocate during that window wouldn't be able to vote in their new district.
"Why do we have an arbitrary barrier, preventing people from exercising the sacred right to vote?" Patel said.
There weren't many surprises in this year's primary races. Incumbents won their primaries by huge margins in 11 out of 12 districts with incumbents running. Five ran unopposed.
And candidates with name recognition like Tom Kean, Jr. and Bob Menendez won big in their respective races for the 7th and 8th districts.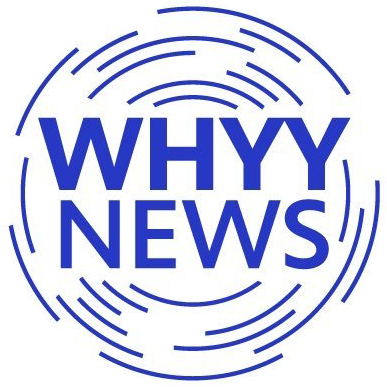 Get daily updates from WHYY News!
WHYY is your source for fact-based, in-depth journalism and information. As a nonprofit organization, we rely on financial support from readers like you. Please give today.