New, easier-to-use SEPTA App offers real-time ETAs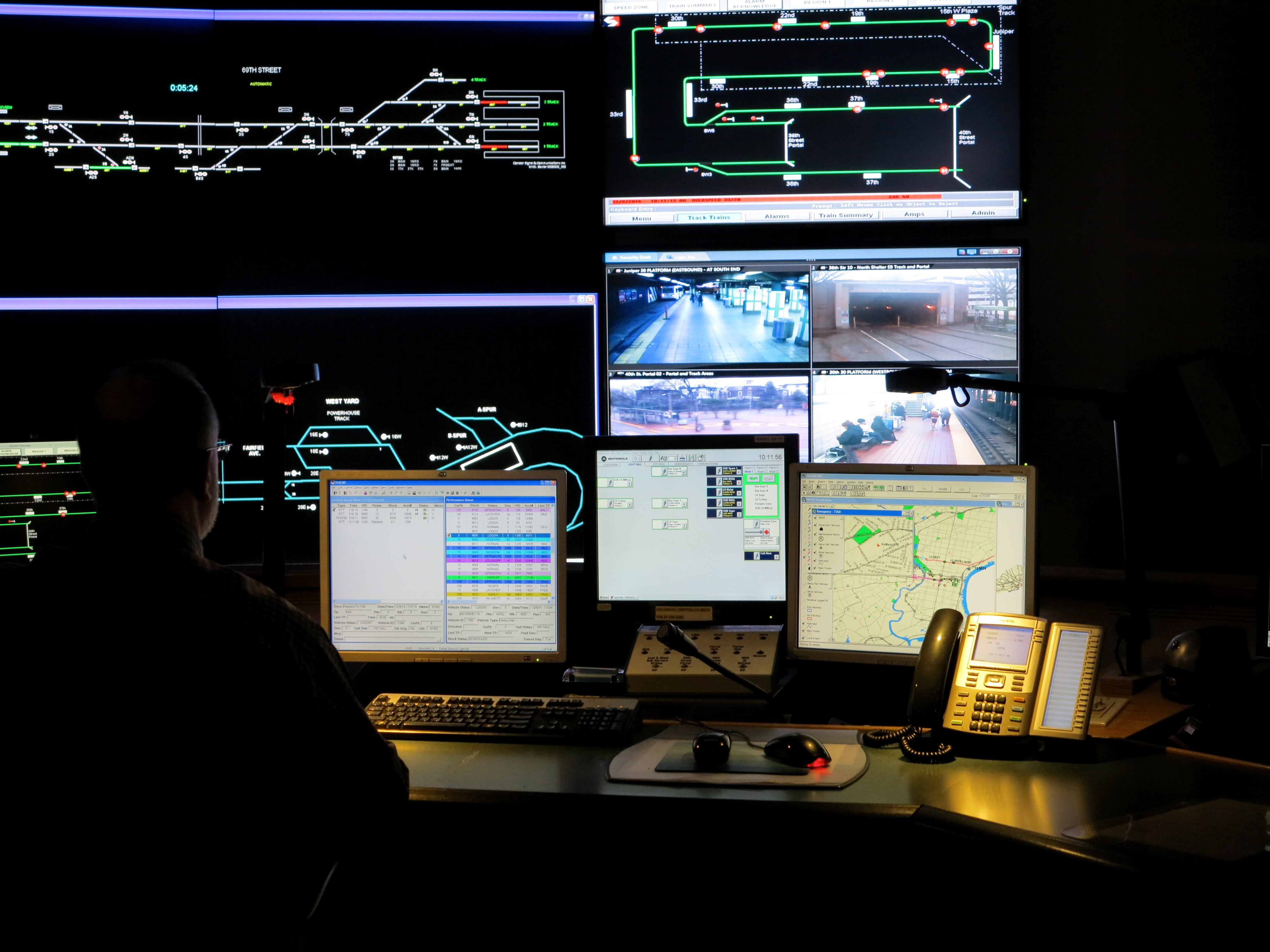 SEPTA released a new mobile app Wednesday night. Called SEPTA beta, it's a major overhaul of SEPTA's oft-derided old app.
Users will notice some big changes: A brand new interface, the ability to save "favorite" routes — like your daily commute — for easy access, and, probably most importantly of all, vehicle arrival time updates every 30 seconds.
The upgrades are the culmination of years of infrastructure improvements at SEPTA, said Bill Zebrowski, the transit authority's chief information officer. As part of its upgrades for the Key fare card system, SEPTA installed modems on all of its vehicles over the last two years. That, along with improvements to the signals on its rail lines, provided the back-end capability to offer real time ETA information via the new app. The old version of the app only updated every three minutes.
The new app may also signal a new appreciation for user experience (UX) design at the transit agency.
"Prior to developing the app, we reached out to customers," said Zebrowski. "We looked at our complaint tickets about the [old] app; we went out to the stations, talked to our customers; went out ot bus loops, talked to our customers; and asked them what they use, asked them what they liked about [the app], what they didn't like about it, and that resulted in the user interface and the design of the modified app."
So far, the changes are being broadly applauded by riders and UX designers.
"It's a huge difference from the previous one," said Stefan Backhaus, a senior UX designer at Comcast and Regional Rail commuter. "I went out of my way to avoid using [the previous app] in terms of finding what my schedule would be for one coming into the city and to get back to East Falls from any of the Center City stops."
Backhaus and Zebrowski both pointed to the new "favorites" feature as the new app's biggest upgrade. Riders can look up their regular bus, trolley, or train on the "Next to Arrive" feature, and then save it for quick referral in the future. Instead of hunting through all of SEPTA's routes to find your bus home every time you want to see if it's late or not, users will now be able to have that readily available with one click.
Riders can add multiple routes to their favorites list, but they currently lack the ability to link separate routes into one singular trip — take the Route 29 and then include a transfer to the Broad Street Line, for example.
The app is free and available on Apple and Android products.
While this version includes an updated form of the TrainView app, which shows the location all of the Regional Rail trains running at a given time over a Google Map, it does not yet have TransitView, which shows where SEPTA's buses and trolleys are on a map. Zebrowski said that will be included with the next upgrade, which he expects will be in two to three weeks.
In addition to the big changes, SEPTA and its UX consultants from CapTech Ventures made a few easily overlooked tweaks that suggest finer attention to the devilish details.
"Just me, or is anyone else happy they centered the logo on the new iOS app?" Neal Pratt asked his fellow railfans on the Philadelphia Metropolitan Area Transit Scene Facebook group.
Zebrowski also noted that now if, for some reason, a vehicle's real-time information was not updating, app users would still be able to see the regular schedule, along with a note about the tech hiccup. The old app failed to notify users when it wasn't working properly, compounding frustrations when that led to misplaced reliance to catch a train.
While most riders seem happy with the upgrade, there is still room for improvements. A handful of bugs have been reported already with the new app. Zebrowski says his team is reviewing customer complaints and will make fixes in subsequent upgrades to the app.
The app also remains entirely route focused: Instead of showing you the nearest buses and where they might go, you need to look up your route by number. That's a large informational barrier-to-entry for would-be bus riders: You need to learn the routes first. If there were a convenient map showing all the bus routes in your city or area, this wouldn't be too large a hurdle to clear. But there isn't. The only real way SEPTA riders can learn what bus routes are near their home or place of work is to walk around and look at the bus stop signs for route numbers, then go find a corresponding map somewhere.
While Google Maps allows users to look up directions via transit, this only tells one how to get from Point A to Point B taking a bus or trolley. It doesn't introduce passengers to the entire network: It doesn't teach them that if they miss their bus, there's another route running parallel to it just two blocks away, or that there's a convenient route between their doctor's office and the post office. In other words, it leaves potential riders in the dark, unaware of the transit system's full potential, and thus unable to use it. And that means fewer riders.
Dear reader, please help us continue providing the local public interest news that you value in 2018 by making a tax-deductible donation during our once-a-year membership drive. For each gift you make, we will pay it forward by donating a meal to someone in need through Philabundance.
WHYY is your source for fact-based, in-depth journalism and information. As a nonprofit organization, we rely on financial support from readers like you. Please give today.