New CDC guidelines bring more confusion about COVID-19 vaccine
This is one of a series of articles in which reporters from WHYY's Health Desk Help Desk answer questions about vaccines and COVID-19 submitted by you, our audience.
Ask us about COVID-19: What questions do you have about the current surge?
___
To speed up the vaccination process, the Centers for Disease Control and Prevention is now recommending that anyone over age 65 gets vaccinated as soon as possible, along with anyone over 16 with underlying health conditions. What does this mean to our region's distribution plans, which look quite different? Previously, the CDC recommended that those over 75 and essential workers should be next. 
In New Jersey, all those 65 and older and anyone between 16 and 64 with chronic medical conditions, as defined by CDC, could begin making appointments for their vaccinations as of Jan. 14. This is based on an anticipation of increased delivery of vaccines.
Qualifying health conditions in New Jersey are cancer, chronic kidney disease, COPD, Down syndrome, certain heart conditions, obesity, sickle cell disease, and type 2 diabetes. Also qualifying are people with weakened immune systems and smokers.
New Jersey officials say a full listing of its phase 1B will be forthcoming. What the new recommendations mean for essential workers' place in line is not yet known.
Delaware officials say the state is focused on accelerating vaccinations for phase 1a personnel to get to 1b as soon as possible. Officials anticipate having more information to share soon.
In Pennsylvania, officials have always said that the state will align its distribution with federal government recommendations. The state is working to understand the full impact of the new recommendations, and how to roll them out.
Philadelphia has its own distribution plan, and officials have met to discuss the new federal guidelines. A spokesperson said no firm decision has been made to change the city's phases at this time. But that is pending decisions, recommendations, and requirements that may be placed by the incoming Biden administration.
The city's Department of Public Health is administering vaccines according to the risk-based scheme developed by the local Vaccine Advisory Committee, and it has not adopted the federal recommendation to open them up to anyone over the age of 65. Phase 1b, which is expected to start in the next couple of weeks, prioritizes people with high-risk medical conditions and those over the age of 75.
Do we know when people over 65 and those with certain health conditions will get vaccinated? 
In New Jersey, people over 65 and those with certain health conditions are already signing up to be vaccinated, while Pennsylvania and Delaware have yet to announce their new plans.
One of our listeners wants to know: Would those over 65 be prioritized by age?
In New Jersey, everyone over 65 will be eligible at the same time. Pennsylvania and Delaware have not announced their plans.
We had a question from someone in Pennsylvania who is turning 65 this year and wants to know if he can get the vaccine. What do we know about people on the cusp? 
Right now, people have to wait until their 65th birthdays to be eligible. Of course, if the vaccine opens up to the general public before their birthdays, they can sign up for the vaccine then.
We have a lot of questions from readers in all three states asking how they sign up for the vaccine. And how long should it take to receive a response? What do we know about this process? 
In New Jersey, people can pre-register online here. Some vaccination sites use their own scheduling systems. People can call those sites directly to schedule appointments here. Walk-ins are not allowed.
People in Pennsylvania can check with their county health departments. For example, Montgomery County residents can pre-register here, Bucks County residents can pre-register here, and people in Chester and Delaware counties can fill out an interest survey here.
A Philadelphia sign-up site was set up by Philly Fighting COVID — not the city itself — and all information goes to Philly Fighting COVID.
The Pennsylvania Health Department is working on an online mechanism for people to be able to access the vaccine, but a spokesperson said it was too early to get into details.
We also had a question from someone asking whether they will be notified when it's their turn. What do we know?
If you pre-register online in New Jersey, Philadelphia, or Montgomery, Chester, Delaware, and Bucks counties, you will be notified when it's your turn to get the vaccine. Pennsylvania and Delaware are still outlining their plans for online mechanisms.
People are also asking: Where do they get the vaccine? 
New Jersey has several vaccine sites listed on its COVID-19 website, and you do not need to live in the same county that you get vaccinated in. Pennsylvania and Delaware will announce their plans soon. Currently, these states are focused on getting health care personnel vaccinated at the hospitals they work for, and CVS and Walgreens are directly vaccinating residents and staff of long-term care facilities.
We had a question from one listener asking if he needs a letter from a physician to prove he has an underlying medical condition and, therefore, eligible for the vaccine. 
In New Jersey and Pennsylvania, no letter from a doctor is needed.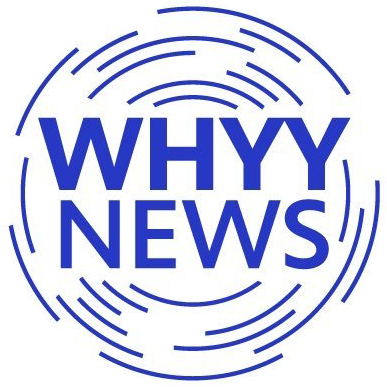 Get daily updates from WHYY News!