'Neighbors caring about our neighbors': Mutual aid groups rise up in South Jersey
Grassroots mutual aid groups in South Jersey provide food, basic necessities, even companionship as the COVID pandemic approaches the 1-year mark.
As need for food and basic supplies has dramatically increased since the onset of the COVID-19 pandemic a year ago, a number of different mutual aid organizations across South Jersey have risen to the occasion to help their neighbors in need.
Adam Sheridan, Katie Ingersoll, and other progressive organizers formed the South Jersey Mutual Aid Network in response to the difficulties some residents and families faced getting help from food banks.
While looking for a practical way to help in mid-March 2020, Lauren Smith saw Sheridan's call for town captains for the network. While her town was already spoken for, she and a friend decided to use their church, Circle of Hope, to store food and help those living nearby in Pennsauken, which did not have a town captain yet. That led to the creation of a new organization, South Jersey Mutual Aid – Pennsauken.
When Steve Radie first created the Audubon Peer to Peer Aid Facebook page in January 2020, about three months before the pandemic took hold in New Jersey, he never intended for the group to become a food bank. However, pandemic-related shutdowns quickly forced the organization to adapt to the rising needs in the community.
"We're neighbors caring about our neighbors, and until our neighbors are well, we can't fully be well ourselves," Jen Shannon, a volunteer with South Jersey Mutual Aid – Pennsauken, said.
'A couple of paychecks away from disaster'
All of the groups give out food and basic household items, such as soap and diapers, though the South Jersey Mutual Aid Network also provides the lifesaving opioid reversal drug Naloxone upon request, in partnership with the New Jersey Harm Reduction Coalition. They solicit food and cash donations from the community and local entities, although the groups have also partnered with food banks and other organizations.
None of them have eligibility requirements — all one needs to do is reach out to get help. They also all deliver, while most food banks require individuals to come in person to pick up the boxes of food and other basic goods. And the groups do not have strict geographical boundaries for who they are willing to serve.
Social media, especially Facebook, has been critical for these organizations to raise awareness and provides an easy way for people to request help.
While the groups all work to ensure no one in South Jersey goes without their basic needs being met, they have important differences.
For example, the South Jersey Mutual Aid Network sees its work as political. Organizers, including members of several South Jersey Democratic groups, have been outspoken about what they see as an inadequate federal response to the pandemic's economic fallout.
In addition to providing aid, they hope to start conversations about the systemic reasons why people cannot access food and the need for a social safety net.
"The more people we can bring into our network, to start thinking about some of these things and being a little bit more open to a different way of dealing with poverty, that is really important," Ingersoll said.
Sheridan sees it as a way to bridge the political divide. He recalled a time when he dropped off baby formula and diapers to someone whose car had a "Democrats kill babies" bumper sticker.
"We are all a couple of paychecks away from disaster," Sheridan said. "I'd like to think that at the very least, we've caused some cognitive dissonance amongst people that see leftists and progressives as the enemy and anti-American."
In the case of South Jersey Mutual Aid – Pennsauken, volunteers and aid recipients do not need to be parishioners of the church, and Smith emphasized the group's focus on solidarity over charity, a core philosophical tenant of mutual aid.
"We're always trying to make it as relational as possible," Smith said.
'Like a Band-Aid'
As a result of the pandemic, the U.S. has 10 million fewer jobs, and 1 in 3 workers have had their pay cut. While tens of millions were facing hunger before, the pandemic has only worsened the crisis.
The federal government has passed legislation intended to help Americans, including stimulus checks in March and December, with Congress currently debating the third round.
When people received their stimulus checks, aid providers say they saw an immediate decrease in requests. But for many people, it's not nearly enough and mutual aid organizations have sprung up across the country in an attempt to fill in the gaps, especially when the stimulus check money runs out.
Grassroots mutual aid groups have existed in the U.S. for centuries and became popular in the latter half of the 19th century in the absence of social safety nets.
Pandemic-era mutual groups are no different.
"What we're providing is almost more like a Band-Aid on some of the gaps in the system, but it's not a replacement," Sheridan said.
For example, in Camden County, where all three organizations are based, the county expanded the Home Delivered Meals program last March to ensure older adults did not go hungry during the pandemic.
However, even with support from local partners and the opportunity for FEMA reimbursement, the expansion was unsustainable as the pandemic continued. The county reduced the program back to the original eligibility requirements. Those who were suddenly ineligible then turned to mutual aid for food.
"Social service providers are stretched very thin to begin with. Add a once-in-a-generation or -lifetime pandemic, and it's going to be that much worse," said Dan Keashen, the director of communications for Camden County.
The need is acute in the city of Camden, where South Jersey Mutual Aid – Pennsauken primarily works. In fact, the overwhelming need in Camden forced them to go under the umbrella of Circle of Hope church, using its nonprofit status to partner with the Food Bank of South Jersey instead of spending thousands of dollars on food each week as the group had been.
Initially organizers resisted the move, as they wanted to keep it grassroots. However, "at the end of the day, we just wanted to get food in their hands," Smith said.
'People want to help'
Organizers say the response to their efforts has been overwhelming.
"I don't even give my address out anymore and I'll come home to boxes on my porch, because the people who donate to us donate all the time," said Kelli Aceto, who joined Audubon Peer to Peer Aid in March. "I think people want to help, they just don't really know how they're supposed to. So when you give them an outlet to, they just run to it."
Many people who have been helped by these organizations, will give back when they are in a better spot, according to the organizers of these groups. Others have donated their entire stimulus checks to the organizations.
It's also more than just providing food. Volunteers often get to know those they are helping on a deeply personal level.
For Marly Brodsky, a volunteer at South Jersey Mutual Aid – Pennsauken, the phone conversations she has with families each week have transformed into deep relationships, including some older women who live alone and want to talk to someone.
"So it really is about community and being there for one another," Brodsky said. "I already know which ones are the ones who love to talk, and they want to just tell me about their week."
The benefit is mutual, volunteers say.
"The pandemic can be pretty isolating for people," said Shannon, who has enjoyed seeing people from various circles of life — coworkers, family, friends — become involved in mutual aid.
For those who spend lots of time doing this work, it's become a way of life.
"Your life sort of reshapes itself around grocery shopping and packing boxes," said Luke Sutherland, an organizer with the South Jersey Mutual Aid Network, who has never done this kind of volunteering before.
The groups are looking to expand their efforts. The South Jersey Mutual Aid Network has a new member call every third Wednesday of the month.
Audubon Peer to Peer Aid is planning to become a 501(c)3.
South Jersey Mutual Aid – Pennsauken is now working to provide water filters to Camden families, as not everyone in the city has access to clean water. The initiative is supported by a Penn Medicine CAREs grant, and Smith is applying for more grants.
"We're always trying to listen to what our families need, and try to find ways to help them access that," Smith said.
Editors note: This story has been updated.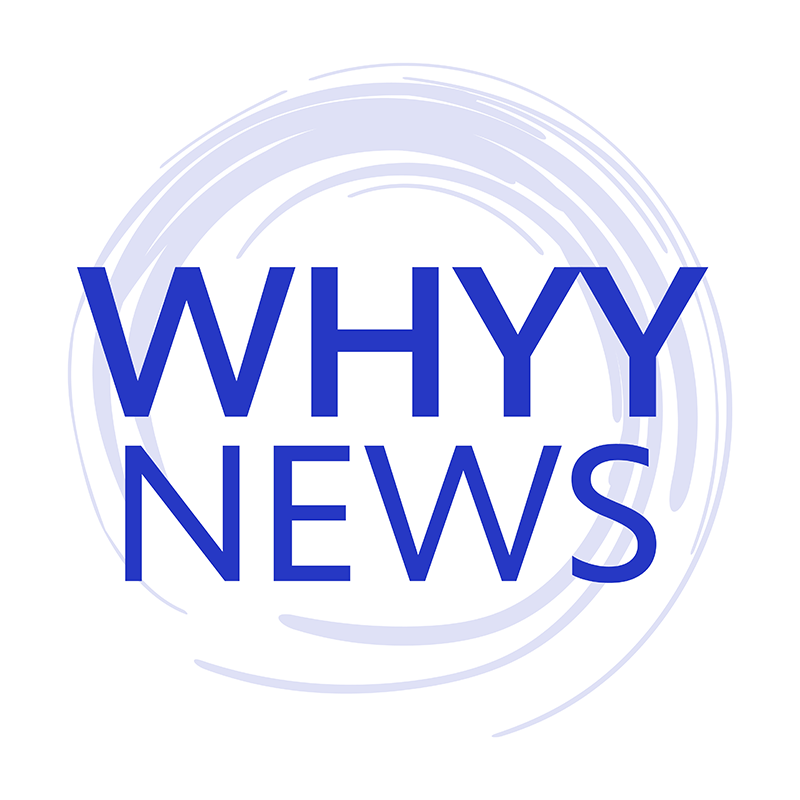 Get daily updates from WHYY News!
WHYY is your source for fact-based, in-depth journalism and information. As a nonprofit organization, we rely on financial support from readers like you. Please give today.