Fond memories of East Norriton bowling alley help community stunned by a mass shooting
Updated 10:30 a.m. Saturday
Community members say they're still in shock after the mass shooting last Saturday at an East Norriton bowling alley that left 29-year-old Frank Wade dead and four members of his family wounded.
Seventeen-year-old Jamel Barnwell faces a first-degree murder charge along with charges of attempted murder and aggravated assault after turning himself in to authorities. On Friday, Montgomery County District Attorney Kevin Steele announced the arrest of a Lansdowne man in the shooting. Twenty-year-old Raymir Johnson is being charged with two counts of hindering apprehension.
Our Town Alley, long-known as Facenda Whitaker Lanes, had 50 to 75 patrons at the time of the shooting Saturday night, among them many young children, according to Steele.
About 14,000 people live in East Norriton, and the 24-hour bowling alley, which has reopened, is a local staple. Because of that, members of the community had a lot on their minds after the shooting.
Shae Ashe lives in East Norriton and is board president of the Norristown Area School District, which serves students from the township. He said he was stunned by the news.
"It's always a shock when there is any type of violent act or gun violence that happens in our community, and especially in a family center like the bowling alley — definitely a little bit shocking," Ashe said.
Shortly after the shooting, the school board released a statement citing the bowling alley as a place many students frequented — and where many got their first jobs. Ashe used to be one of them.
"The bowling alley was actually where I received my first job as well. When it was Facenda Whitaker, that was my first job as a teenager. It was a place that we would always go in middle school and then in high school as well, and even as adults now taking our kids to Our Town Alley," he said.
The bowling alley was — and will remain — a safe and important pillar in the community, he said.
"I definitely have not changed my perception of this community from that one incident," Ashe said.
Sarah Sibel, who lives in nearby Blue Bell, works in the health and wellness industry. She has lived in this part of Montgomery County her entire life. And for much of her life, the bowling alley has been a prominent fixture.
"It was just a fun place to be. I remember going to the arcade or bowling and then growing up and obviously drinking there. Being in a bowling league, having a couple drinks with friends, and having it be more of like a social outing and establishment," Sibel said. " I literally have been going there since I was a kid, and it was always just kind of that local place that was fun to go."
Sibel is more familiar with the bowling alley from its days as Facenda Whitaker. She described the place as a "hole in the wall," but that, she said, is what made it great.
"It was a great family establishment, but it had character to it, like it was definitely worn in. It was a longtime, long-standing establishment, but it was obviously a very likable, approachable place, and you would see people of all different backgrounds, people from Blue Bell, people from East Norriton, and people from Norristown — people from all the surrounding towns going there, and you felt safe."
Since hearing news of the "completely unfortunate circumstance," Sibel said, it has stuck with her. "This story has definitely been kind of at the top of my radar over the last week or so, obviously since the event occurred."
Sibel added, though, that she would go back to the bowling alley again if the opportunity presented itself.
She goes through the motions of locking her doors at night to feel safe, she said. "But again, anything can happen at any time. It's just the world that we live in."
Tammy Boney is a clinical trials manager who lives in the Roxborough neighborhood of Philadelphia. Her first reaction to news of the shooting was shock.
"Up here?" she remembers asking herself.
Boney first started going to the bowling alley with members of her church. As the place grew on her, she eventually began to bring her son.
"I've been going there for years to take my son there for his birthday. If we're not in Vegas or on a cruise somewhere, we always make sure that we spend a part of his birthday up at the bowling alley," Boney said.
She used to bring along a nephew who has since passed due to a car accident. She's hoping she can continue bringing her family there in the future.
Like Sibel, Boney's belief in the bowling alley as a safe community cornerstone remains unwavering.
"It absolutely would not discourage me from going," Boney said. "That's a rare thing. It hasn't happened that I know of before. Things are getting out of control in a lot of places, people are getting frustrated for being in the house all the time."
According to Pew Research, about 4 in 10 adults in the United States get their news from Facebook. Ashe said he doesn't usually read Facebook posts, but he did this time, when news first broke of an arrest.
"What surprised me was a lot of the comments outside of the community were really charged around race immediately, and that shouldn't have been the case. This is a tragic event," Ashe said. "We should never resort to racist comments like I've seen on social media."
Comments under Facebook posts from the Montgomery County District Attorney's Office and local news outlets have devolved into calls for "public executions," and other "law and order" rallying cries.
Marlena Green is a Norristown native, a resident of Collegeville, and co-founder of PA Women Rise. She wrote a thread under a DA's Office Facebook post urging her fellow community members to be "thoughtful" of the language they use in their posts.
"It opens my eyes even more to the perception that East Norriton and West Norriton feel about Norristown," Green said.
While East and West Norriton are predominantly white, Norristown's Black population is roughly the same as its white population.
"And [as the DA's Office is] posting things, then you have the comments that are like, 'Y'all need to go back to Norristown,' 'Norristown has been a bad place for so many years,' 'All y'all need to get your children in Norristown,' or 'It had to be somebody in Norristown.' So the focus went straight to Norristown," Green said.
The suspect who turned himself in, Barnwell, is not from Norristown.
"It was just heartbreaking to see your nearby neighbors in East Norriton and West Norriton look down on Norristown," Green said.
Another thing that caught Green's eye was a Solomon Jones opinion piece on WHYY.org on the incident. On social media, the opinion piece appears to be titled "When Black People Shoot in White Spaces" — a title Green finds problematic.
"We've been outraged in Norristown because I thought I could freely go there, I didn't know it was a white space," Green said with laughter.
She said she has had a close connection with the bowling alley and never thought of it that way — instead it was a safe space to her, which is why her first reaction to hearing the news of the shooting was to worry about any family members who may have been nearby.
"My first initial reaction was, 'Oh my God, I gotta make sure none of my family members are there,' because we've all been hanging at the bowling alley, because it's the only place to really go right now," Green said.
Many said they are hopeful that the community can rally together after last weekend's tragic events.
"We as a community always come together, and we will continue to," Sibel said.
Ashe had positive words to say about the way the incident was handled by local police.
"This community is definitely still a safe community. I think that our police department did a great job, responding quickly to the incident," he said.
—
This article was updated to reflect a second arrest in connection with the mass shooting.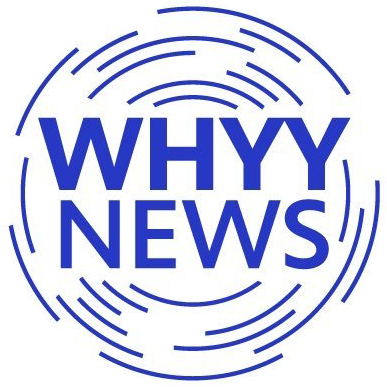 Get daily updates from WHYY News!
WHYY is your source for fact-based, in-depth journalism and information. As a nonprofit organization, we rely on financial support from readers like you. Please give today.