My Top 5, tributes to beloved musicians get the New Year started
Listen
4:52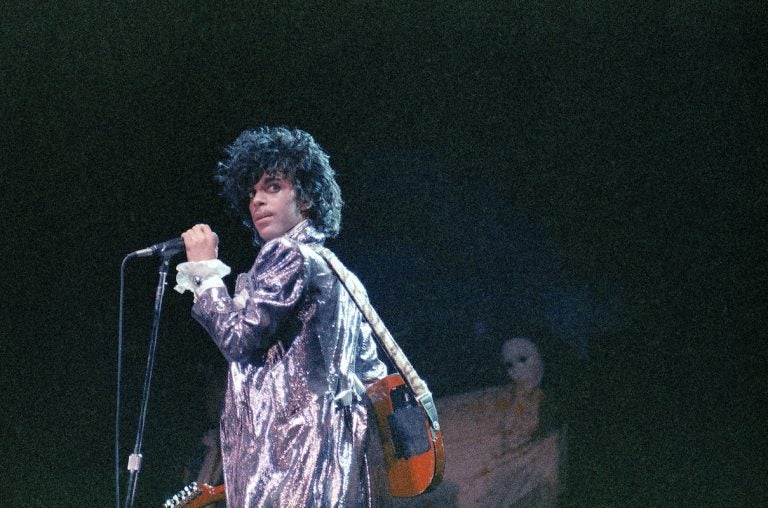 As the region moves on from its New Year celebrations into 2019, I thought I'd offer a recap of some of my favorite things experiences from the past year ﹘ as well as letting you know about upcoming tributes to a few beloved musicians. We'll also take a sneak peek at some events that should be on your radar right now.
Looking at things I did, places I loved in 2018:
Irwin's Upstairs
Bok Building
800 Mifflin St., Philadelphia
A Mediterranean-inspired restaurant with Chef Paul Garberson at the helm, Irwin's on the Bok's top floor is directly across the hall from the better-known Bok rooftop bar. It just may be the city's best-kept secret. The great food is rivaled by the relaxed ambience and spectacular southern-facing view of the city.
XIX Nineteen at The Bellevue Philadelphia
200 S. Broad St.
This is another spot that showcases the vibrancy of the city from above. Offering a happy hour menu with sophisticated bar food options, XIX is also a great place to meet a variety of people – from celebs finishing up shows at the theaters nearby to members of wedding parties to hotel guests and regular Philly folks who enjoy the views and the classic fireplace. XIX serves Saturday and Sunday brunch, dinner and afternoon tea as well.
Philadelphia Film Festival (October)
Philadelphia now boasts several film festivals ﹘ including Black Star and the Philadelphia Asian-American Film Festival ﹘ but the Philadelphia Film Festival is the city's grandest. Now in its 28th year, it boasts a slate of global films and provides a local showcase for some of the most anticipated films of the year. As most festivals do, this has a competitive element anchored by the Pinkenson Award (named after the executive director of the Greater Philadelphia Film Office) for the year's best locally produced feature.
Philadelphia Fashion Week (September)
Philadelphia's Fashion Week is not the star-studded behemoth of Milan, Paris and New York, but its core ideal of providing local designers a platform to show their work has helped it evolve over the years into a must-see event. A mix of shows, events, panels and other special events gives attendees plenty of options to participate.
J. Cole Wells Fargo Center (October)
Despite multiplatinum sales, J. Cole doesn't get the kind of media attention heaped on rap stalwarts Kendrick Lamar, Jay-Z and Kanye West. But Cole's fanbase doesn't care, packing arenas to see him perform and rhyming along to every word. His Philly stop on the King of Diamonds tour this fall was particularly electric, as he spent some of the show sharing impassioned commentary on the current state of the world. He even seems amazed at how far his career has come.
Looking ahead:
Philadelphia Auto Show
Pennsylvania Convention Center
1101 Arch St.
Feb. 2-10
$7-$14
The Philadelphia Auto Show has been around since 1902. Can you imagine what cars were shown in the first one? As it does every year, the auto show will showcase the hottest cars and the latest in new car technology ﹘ from economy to luxury models. If you can't afford your dream car, you can at least sit in it ﹘ and dream about winning the next Powerball jackpot.
'One Book, One Philadelphia' kickoff
The Free Library of Philadelphia
1901 Vine St.
Jan. 16, 7:30﹘9:30 p.m.
Free
National Book Award-winner Jesmyn Ward's "Sing, Unburied, Sing" is this year's choice for the initiative aimed at turning the entire city into a book club. Ward will be at The Free Library to introduce and discuss the novel about a family in Mississippi.
Philly Loves Bowie Week
Jan. 4–13
Various venues, prices
Philadelphia celebrates the life of the late David Bowie in a big way with a weeklong event that incorporates a masquerade ball, a brunch, a screening, an art show and a karaoke event, along with a special doughnut crafted by Federal Donuts in celebration of Bowie's birthday on Jan. 8.
The Prince Experience
Theater of the Living Arts
334 South St., Philadelphia
Jan. 5, 9 p.m.
$20
Gabriel Sanchez is the frontman for the Prince Experience, a tribute band since 2002, that predated the superstar's death in 2016. Sanchez does a pretty faithful rendition of Prince's hits. The group was inspired by Sanchez's one-time starring role in a "Purple Rain" musical production.
Laser Hendrix
Edelman Planetarium
201 Mullica Hill Road
Glassboro, New Jersey
Jan. 4, 7 p.m.
$3-$5
Celebrate the music of the guitar icon Jimi Hendrix via a light show that incorporates some of his biggest hits including "Crosstown Traffic" and "Foxy Lady." If you're not a Hendrix fan, the combination of music and the light show might convert you.