Museums reopen, virtual summer camps for kids and spraygrounds galore in this week's 'Things To Do'
Listen
5:41
As Philadelphia tentatively emerges from the quarantine, it's now in a modified "green" phase, meaning some businesses – primarily gyms and fitness centers, will remain closed until at least August 1. Indoor restaurant dining will not resume until then as well. But there is good news this week in the arts and culture community as some of Philadelphia's most popular museums announced their plans to reopen.
Museum (re)openings
Five of  Philadelphia's museums – The Franklin Institute, The Barnes Foundation, (Public opening: Saturday, July 25, noon – 7 p.m.) Eastern State Penitentiary, (TBD) the Academy of Natural Sciences (Friday, July 31, 11 a.m. – 5 p.m.)  the Pennsylvania Academy of Fine Arts (Saturday, Sept. 12, 10 a.m. – 5 p.m.) have announced they will reopen, with the Franklin Institute taking the lead on Wednesday. The Philadelphia Museum of Art, along with the Rodin Museum which falls under the art museum's purview, will release their reopening plans at a later date. All of the museums will follow COVID-19 safety protocols that include advance reservations, mandatory masks for visitors and staff, limited capacity, hand sanitizer stations on site, and social distancing. The Franklin Institute debuts The Presidents by Madame Tussauds exhibit this week, scheduled to run through January 2021.
Wet set
Sadly, Philadelphia's public pools will not reopen this summer, but the city's Parks and Recreation department is offering somewhat of an alternative. They have 91 spraygrounds around the city that offer chances for kids to play in the sunshine. The spraygrounds are basically playgrounds with sprinklers and, for those for whom sustainability is important, they use much less water than a public pool would. Although there is staff at some locations, lifeguards aren't required. The hours are 11 a.m. – 7 p.m. Monday through Saturday and they're free and open to all ages. All you need is a bathing suit, sunscreen, water shoes or sandals and a towel. You can find the nearest location here.
Square reboot
Franklin Square also reopened this week with public health protocols in place, including daily health screenings for staff, sanitizing stations and contactless entrance, however, you can still purchase tickets on-site. Masks will be required on the carousel and while playing mini-golf, which also has distancing and disinfecting rules in place. SquareBurger is open with socially distanced outdoor seating, and limited bathrooms are available for use by one individual or family unit at a time. The Fountain Show is operating and can be viewed every hour on the hour and the half hour from noon – 9 p.m. However, the annual Philadelphia Chinese Lantern Festival in Franklin Square won't return until 2021.
Franklin Square 200 N. Sixth Street, Philadelphia
Tesla party
Before there was the car company, there was the man who inspired it. Nikola Tesla was a Serbian-American inventor who held over 300 patents but is best known for developing the alternating current system of electricity which remains the standard today. He was also a pioneer in radio and wireless technology, including the development of the remote control, X-ray imaging and renewable energy. Tesla worked with both Thomas Edison and George Westinghouse, and although Italian inventor Guglielmo Marconi is credited with making the first radio transmission, he used Tesla's patents to do so. Tesla was born on July 10 and on Saturday, July 11, the inventor's birthday will be celebrated by Narberth's Tesla Science Foundation with a Zoom birthday party. The party starts at 3 p.m. and includes a special presentation on the foundation, how to start a Tesla club at your school, and a guest speaker who will explain how using Tesla's research could help find solutions to the coronavirus pandemic.
'Summer' reading
Philadelphia Inquirer scribe-turned-bestselling novelist Jennifer Weiner's latest book "Big Summer" came out in May. When plus-size influencer Daphne Berg is asked by old friend Drue Cavanaugh to be the maid-of-honor at her big society wedding, it comes as a surprise since the two former besties had a nasty falling out years ago. As you can figure, the invite doesn't come without some caveats. "Big Summer" was dubbed "the beach read to end all beach reads" by Entertainment Weekly. Weiner, now the author of 17 books, including nine bestsellers, lives with her family in Philadelphia.
Facebook Live with Laura Cheadle
Soulful songstress Laura Cheadle – no relation to the actor Don Cheadle – has gained a reputation as a blues/rock/funk artist with her own intimate style, is a Traveler Guitar ambassador, and was deemed a "Super Woman" in South Jersey Magazine for her philanthropic work. Cheadle's Family Band features her father, brother and cousin. On Saturday, July 11, Cheadle and her father (and musical director,) James Cheadle, will perform an intimate concert on Facebook Live. The show starts at 7 p.m. and is advertised as "BYOB and black-tie optional."
Happy (virtual) campers
Parents looking to keep bored children occupied in the midst of ever-changing and confusing coronavirus rules will be relieved to know they have some virtual summer camp options. Among ones that still have availability are the Providence Preparatory Academy for the Advancement of the Arcane Arts, which has transitioned into an online summer camp that still has a few spots left in their wizard school for ages 11-17 starting on July 18. The Interfaith Youth Neighborhood Mosaic camp, a multi-denominational arts camp, starts on Aug. 17 and is open to sixth through ninth graders who are Philadelphia residents. South Jersey's Appel Farm is offering virtual private and small group lessons in the arts, which includes music, both voice and instruments, and acting, for kids 7-17 from July 6 through Aug. 14.
Keep checking with "Things To Do" as we continue to provide our picks for entertainment and culture during the industry's COVID-19 hiatus. Please consult our coronavirus updates to keep up with the latest information regionally.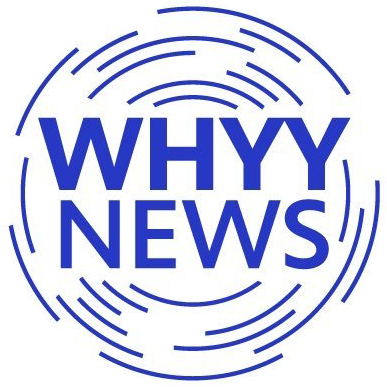 Get daily updates from WHYY News!