Center City Restaurant Week, Shakespeare's ladies, and hoofin' in the park in this week's 'Things to Do'
The week's events include outdoor theater performances, tap dancing in Clark Park, and a Chinatown scavenger hunt.
Listen
4:38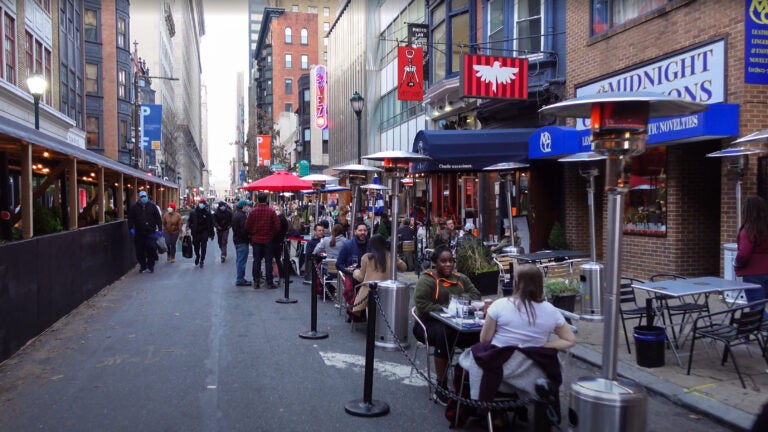 We can finally say with some authority that the event's prognosis is looking much, much brighter. While full-scale festivals have not yet returned, if COVID vaccination rates continue to increase, expect to see some festival announcements later this year. The return of Delaware's Firefly Festival and Camden's XPoNential Festival are encouraging signs.
Center City's first big test of the post-pandemic restaurant climate comes at a good time, as COVID restrictions are being relaxed. The annual discounted dining event offers prix fixe lunch and dinner options, with both inside and outside dining from over 60 participating restaurants. Takeout is available as well at many eateries, but keep in mind, the "new normal" doesn't yet include spontaneous dining, so make those reservations soon. Discounted parking is $9 at PPA lots and garages.
What: Discounted dining event
Where: Various venues
When: Through Friday, May 28
How much: Prix-fixe lunches for $20, dinners for $35

The Pennsylvania Academy of Fine Arts is mounting its 120th annual student art exhibition. This year, the show is a hybrid, with both an online show and one in-person at the academy's Broad Street location. All of the art can be purchased, with 30% of the proceeds going to PAFA scholarships and 70% going directly to students.
What: Annual show from emerging artists
When: Through Sunday, June 6: Thursday and Friday 10 a.m. – 4 p.m., Saturday and Sunday 11 a.m. – 5 p.m.
How much: Free with museum admission. This weekend, in celebration of National Hospital Week, PAFA is offering hospital workers and their guests free admission through Sunday, May 23.
What would happen if the women of Shakespeare's most famous works got together? Charles George must have wondered too, so he wrote a play about it. Love-struck Juliet meets with five of Shakespeare's heroines — Desdemona, Ophelia, Cleopatra, Portia, and Katherine — to seek advice on love. Given how things turned out for Juliet, we're not sure whether the advice was bad or she didn't heed it, but the concept of imagining how the meeting went down sounds interesting.
What: In-person outdoor play
How much: $10 – $20, children 5 and under free
In one of the first major concert tours announced post-COVID, My Morning Jacket, the experimental rock band founded in Louisville, Kentucky will head out on a U.S. tour from August through November. They are scheduled for The Mann Center in September to support their latest project "The Waterfall II," released in 2020. On their Philly tour stop, their opening act is Grammy award winner Brittany Howard of the Alabama Shakes, whose solo album, "Jaime," was released in 2019.
Marshall Allen, now almost 97, is a linchpin of the Sun Ra Arkestra as an alto saxophone and electric wind instrument player in the renowned avant-garde jazz band. Music advocacy and arts organization Ars Nova is hosting a virtual fundraiser for Allen to pay homage to his life and work. The Louisville, Kentucky native lived in Philadelphia as a teen, then followed a musical path after being part of the historic 92nd infantry, also known as the Buffalo soldiers. Allen's been a vital part of the Sun Ra Arkestra for 60 years.
In the before times, CSz Philadelphia, the city's improv stage, troupe, and school, hosted the sold-out stage production of "Murder Manor" for three straight years. We all know what happened next. Now, the improvised murder mystery comedy show has moved online. Attendees can use the live chat function (respectfully) to guess, play along, and figure out the clues as the show goes on. The cast includes the usual suspects, err, players, that appear in the long-running "ComedySportz" show.
In the spirit of such legendary hoofers as Bill "Bojangles" Robinson, the Nicholas Brothers, the Hines Brothers, Fred Astaire, Ginger Rogers, Gene Kelly, Savion Glover, and more, National Tap Dance Day is celebrated every year on May 23. Philadelphia's The Lady Hoofers, the all-female tap dance troupe, celebrates it on Sunday, with a free tap performance in West Philly's Clark Park.
Aunt Mary Pat is baaack, hun! Though she's the diva of Delco, she's heading to Montco this weekend to bring her regional brand of humor to the socially distanced, limited capacity masses. That's OK, soon she'll be back to her usual haunts at places like Acme, and the Wawa HoagieFest. Until then, you can see her live on stage while she skewers the Delaware Valley and its denizens we all know and love or, in some cases, endure.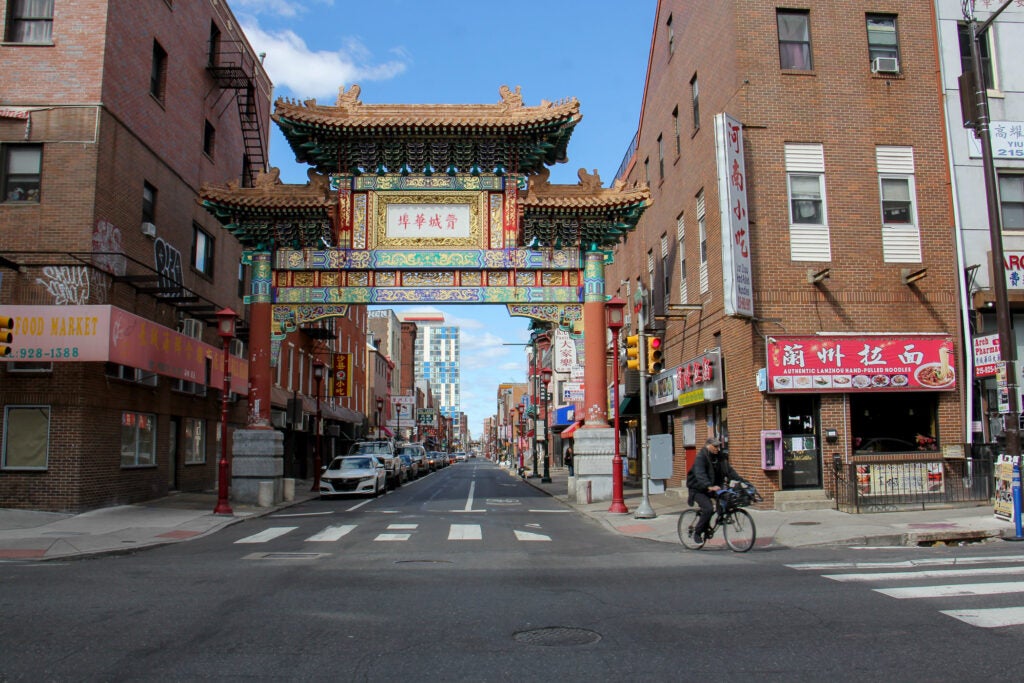 In conjunction with the Philadelphia Chinatown Development Corporation, and in celebration of Asian Pacific American Heritage Month, Franklin Square is the starting point of a neighborhood scavenger hunt that takes participants through the storied area of the city to find clues that reflect its history and provenance. Participants can even win prizes.
What: In-person scavenger hunt
When: Through Monday, May 24
How much: Free, with registration at Franklin Square ticket window
You don't even need a car to enjoy Camden's Outdoor Movie Night, just a blanket or chair and some friends. The screening of Eddie Murphy and Arsenio Hall's "Coming 2 America," the sequel of the 1988 classic, is being shown and admission is free, with advance registration. Masks are required when you're not in your own group. Snacks will be provided as well.
What: Outdoor movie screening
When: Friday, May 23, 8 p.m.
How much: Free, with registration
Keep checking with "Things To Do" as we continue to provide our picks for entertainment during the industry's COVID-19 recovery. Please consult our coronavirus updates to keep up with the latest information regionally.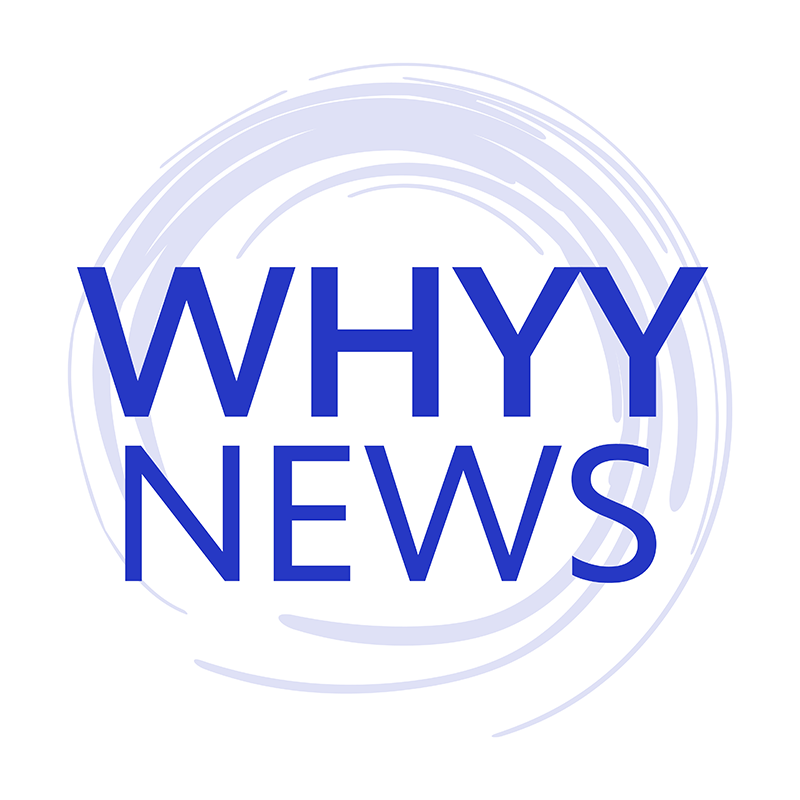 Get daily updates from WHYY News!
WHYY is your source for fact-based, in-depth journalism and information. As a nonprofit organization, we rely on financial support from readers like you. Please give today.