Mummers Parade postponed until Sunday, but indoor show will go on Saturday
The Mummers Parade has been postponed to Sunday at 9 a.m. because of weather concerns. The forecast calls for rain on Saturday, New Year's Day.
Sam Regalbuto, president of the Mummers String Band Association, said Friday that the decision to postpone was made to ensure that more people can have a good time.
"We want spectators and families to be able to come out and enjoy a parade," said Regalbuto. "The whole purpose of a parade is for people to be able to enjoy it. The five divisions felt that Sunday was the best option."
Indoor performances, however, will go on as scheduled Saturday at the Pennsylvania Convention Center, according to Brittany Demeo, of the Mummers Fancy Brigade Association.
"The Fancy Brigade Finale, which there's a show at 11:30 a.m. and 5 p.m., they're still proceeding as scheduled," Demeo said Friday.
Tickets for parade bleacher seating at the City Hall Performance Zone will be honored on Sunday, according to Philadelphia Parks and Recreation.
The Visit Philadelphia New Year's Day Fireworks Spectacular at Penn's Landing originally scheduled for Saturday at 6 p.m. is also canceled due to the weather forecast, a release from Parks and Recreation said.
But Friday night's fireworks shows — the Rivers Casino New Year's Eve Fireworks on the Waterfront at 6 p.m. and at midnight — will still take place as planned. More information about the fireworks is available online.
Many of the parade parking restrictions and road closures scheduled to begin Saturday at 3 a.m. will now begin on Sunday at 3 a.m.
Updated road closures and parking restrictions for the Jan. 2 parade are available online.
Masks are required along Sunday's parade route, regardless of vaccination status.
Philadelphia Parks and Recreation is encouraging participants or spectators to stay home if they are feeling sick.
For those who are staying home on New Year's Day, PHL17 will air the Fancy Brigade Division finale at 8 p.m. on television and online.
PHL17 will televise the Mummers Parade starting at 9 a.m. Sunday. The parade will also be available to stream live.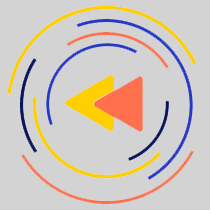 Saturdays just got more interesting.