Downingtown Blue and Gold Marching Band to play in Rose Parade on New Year's Day
The Chester County musicians will perform on New Year's Day as one of just 12 high school bands chosen by the Tournament of Roses committee.
One year ago, the Downingtown Blue and Gold Marching Band was devastated to hear that the Rose Parade, in which it was scheduled to appear, was being canceled for the first time in 75 years because of COVID-19 safety concerns. The band, made up of 300 of the best musicians at crosstown rivals Downingtown East and West High Schools, was prepared to perform, after being accepted in a rigorous application process.
"You need all sorts of letters of recommendation, and videos, and pictures, and band director resumes, they want the band resumes," said Downingtown West band director Ed Otto, adding that the process took over two years. The band had originally applied in fall 2019.
As it turned out, the offer to perform still stands for 2022, and the Blue and Gold Band will get to perform this New Year's Day.
Andrew German, band director at Downingtown East, said the Rose Parade honored the seniors from the Class of 2021 in a different way.
"They did a virtual event, and our seniors who graduated got to perform in a virtual marching band as a compilation of students from all across the country who would have participated in the parade," German said. "But we're very thankful to still have the opportunity to still participate in it, live and in person this time."
Alison Booth, a drum major from Downingtown East, said the band is keeping last year's seniors in mind as it gets ready to travel to Pasadena, California to play in the 133rd Rose Parade.
"It was a little disappointing because it's never the same band two years in a row because you lose all the seniors, and so they are not lucky enough to have the opportunity to get a second chance at going like the rest of us do," Booth said. "But it's still going to be an amazing opportunity and they'll be there in spirit."
On a damp, unseasonably warm Saturday afternoon in mid-December, the Blue and Gold Band got its last tune-up before the parade itself. Band members were the featured act in the Downingtown Good Neighbor Christmas Parade, whose grand marshals were health care workers and whose lineup included firetrucks, antique cars, and a "best float" contest.
Hundreds of families, as well as Blue and Gold Band supporters, filled both sides of Washington Avenue with holiday spirit, dressed in Santa hats, cozy red and green sweaters, and light-up necklaces sold by bicycle vendors. All along the mile-long route, ending at East Ward Elementary School, the band meticulously rehearsed its Rose Parade set.
Downingtown East and West High Schools cast aside their football field rivalry to form the elite Blue and Gold Marching Band, creating a rare sense of unity between the two student groups.
"It's something really unique to what we do, and it's sort of a testament to the history of the Downingtown program from when it was one school and then suddenly split into two. We've always felt the need to keep the relationship between the two bands," German said. "We're rivals on the field, but the band activity in general is very much one of family."
So far, the band has raised $150,000 of the parade trip's total $900,000 cost. And for the first time this year, the band has used the opportunity to give back to the community. Band members were required to do 25 hours of community service each to be eligible for the donated funds to subsidize the trip.
"I think community service is just so important, because the community has been so supportive of us in our endeavors and fundraising and just getting us everything we need to have this opportunity," said Carynn O'Banion, a senior trombone player from Downingtown West. "So we're doing everything we can with community service to give back to the community."
Mike O'Laughlin, a junior snare player from Downingtown West High School, said the band was happy to be able to give back.
"There was a whole bunch of different stuff getting some of the local businesses to donate. I even volunteered at a fair in a doughnut shop making doughnuts," O'Laughlin said. "None of this would be possible without the support and love of the community. So I think that community service was very, very important."
Downingtown East senior drum major Lauren Phonnathong said band members performed service hours both individually and collectively.
"I did a lot of volunteering in the Salvation Army, and I did some food drives and stuff like that," Phonnathong said. "But as a band, we did a couple of things. We did a parade in Lionville during Veterans Day, so that was pretty cool."
Otto, the Downingtown West band director, said the decision to have members work community service hours is an effort to teach them important life lessons as the band starts reacclimating to performing in public in the age of COVID-19.
"We're trying to teach the kids that the community is back, and we're back in the community. And you don't get something for nothing. You shouldn't expect something for nothing," Otto said. "It's really showing them to give back and pay it forward a little bit."
The Blue and Gold Marching Band is one of just 12 high school bands selected from the thousands of applicants the Tournament of Roses Committee received. The band will represent both Pennsylvania and the entire northeastern United States.
German, band director at Downingtown East, said leading a band in the Rose Parade is "a career capstone moment."
"It's one of those things that every band director dreams of being a part of. I know when I was in high school, watching it on TV, I always had hope that maybe one day I'd get to see it, never really thought I'd actually get to take a group there," he said. "It's a huge honor. And something that everyone aspires to do in their career."
This will be the Blue and Gold Marching Band's third time performing in the Rose Parade, but the first since 2010.
The band is still raising money for the trip and is accepting donations online.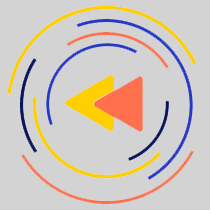 Saturdays just got more interesting.
WHYY is your source for fact-based, in-depth journalism and information. As a nonprofit organization, we rely on financial support from readers like you. Please give today.