Ringing in the new year with music, Mummers, and more in this week's 'Things to Do'
Dec. 30 - Jan. 2: Things to do for New Year's in and around Philly.
Listen
5:14
A vaccination card is now as important as a credit/debit card when you head to Philadelphia restaurants. As of Jan. 3, they will be required for all venues that serve food — including catering halls, sports arenas, and movie theaters. (Grocery stores are one exception.) For the first two weeks of the mandate, a negative COVID-19 test taken within the last 24 hours will also be accepted.
New Year's Eve parties and celebrations come with somewhat of a somber note as the omicron variant continues its path through the tri-state area. Make sure to double-check refund policies as some events may be subject to change. And mask up, folks, and consider celebrating the new year virtually as detailed below if you're unvaccinated or still in need of a booster.
New Year's Eve parties
Although ringing in 2022 at a big bash is fraught with some concerns this year due to the latest COVID surge, there are still numerous parties going on that may have tickets left. Here's a few that look promising: Xfinity Live NYE Live, Goth New Year's Eve at Milkboy, the free Midnight in the Square Mushroom Drop in Kennett Square, Rivers Casino NYE Fireworks on the waterfront, and the Dripping in Gold NYE party in Center City that boasts a five-hour open bar. And at Chris' Jazz Cafe, $100 per person will buy you a three-course meal and a performance by Chelsea Reed and the Fair Weather Nine, a band made up of Temple students and graduates, which can also be viewed online.
What: New Year's Eve celebrations
Where: Various venues
When: Dec. 31
How much: Varies
Ringing in the new year with kids
Kids enjoy celebrating a new year, too and there are several family-friendly events where they can do so. They include Please Touch Museum's Dancing in the New Year celebration at 9 a.m. and 12:30 p.m., the free Kids' New Year's Eve Countdown at Franklin Square, starting at 4 p.m., New Year's Eve Kids Countdown and Fireworks at Cherry St. Pier, starting at 5 p.m., and at Sesame Place, New Year's Eve fireworks start at 6 p.m.
What: Kid-friendly New Year's Eve celebrations
Where: Various venues
When: Friday, Dec. 31
How much: Varies
The husband and wife duo of Aja and Fatin Dantzler, better known as Kindred the Family Soul, have been making music for 19 years, releasing seven albums (and six babies!) along the way. The Philadelphia-based R&B duo is ringing in the new year at City Winery for three shows — two on New Year's Eve and one on New Year's Day. Their latest CD "Auntie and Unc" was released in March.
What: Live concert performance
Where: City Winery, 990 Filbert St.
When: Friday, Dec. 31, Saturday, Jan. 1
How much: $45 and up
Philly's fave jam band is heading to their hometown for some New Year's Eve revelry. They will be at the Fillmore Philadelphia for two shows — one on Thursday and another on Friday. If you can't make it in person, they will also live stream both shows on Couchtour.tv, at a cost that's less than the live shows. Note: For the in-person shows, you will need proof of a negative COVID test from 12/29 or 12/30 or you can take a free test onsite from noon to 10:30 p.m.  If your test is positive, you will be refunded.
What: Live performance
Where: The Fillmore Philadelphia, 29 E. Allen St.
When: Thursday, Dec. 30, 8 p.m., Friday, Dec. 31, 9 p.m.
How much: Thursday, $37, Friday, $65
It's been called ingenious, invigorating, and fresh, but it appears that STOMP is just full-out fun. The exuberant musical's eight-person troupe eschews traditional percussion instruments for poles, garbage cans, hubcaps, Zippo lighters, and more for a stage show that is as unique as it is entertaining. And it's recommended for all ages, so it can be a family outing.
If staying in to celebrate 2022 is appealing to you with COVID cases increasing or you're just too tired to go out after a challenging year, we can relate. Fortunately, there's a full slate of virtual New Year's Eve events and many are free and require limited dressing up, if any. You can choose from presentations including online healing for pet anxiety (all those fireworks!), restorative yoga and meditation, a reflective New Year's Eve meditation,  a family pajama paint, and a trans variety show.
What: New Year's Eve events
Where: Online, various
When: Friday, Dec. 31, various times
How much: Various
Betsy Ross was born on New Year's Day — 270 years ago. The Betsy Ross House is celebrating the occasion with games, activities, and even free goodie bags for participants. The celebration ends at 4 p.m., but the house is open until 5 p.m., so plan accordingly.
What: Seasonal celebration
Where: Betsy Ross House, 239 Arch St.
When: Friday, Dec. 31, 10 a.m. – 4 p.m.
How much: Free with museum admission — adults $7, children, seniors, military, students $6
The USS New Jersey is the most decorated battleship in the Navy's history, serving in three active wars and the Cold War, as well as conflicts in the Middle East. It's no longer in military service, but has become a popular South Jersey attraction. This New Year's Eve, the battleship crew will launch fireworks as part of their holiday celebrations that extend into New Year's Day. The two days offer fireworks shows at 6 p.m. and midnight on New Year's Eve, and at 6 p.m. on New Year's Day. There are some available entry times left, but heads up: They're selling out quickly!
What: Seasonal celebration and fireworks display
Where: Battleship New Jersey, 100 Clinton St., Camden, N.J.
When: Friday, Dec. 31, 10 a.m. – 5 p.m.
How much: $10
Ice skating always brings back memories of good friends, good music, and hot chocolate clutched in mittened hands while taking breaks on benches around the rink. Or is that just us? You can make similar memories at the Delco pop-up rink, Flight On Ice, which is hosting day and evening skate parties on New Year's Eve. The first, from 11 a.m. to 5 p.m., includes character skates with superheroes and fairy-tale faves, a ball drop, mocktinis, and more; the second is geared to teens and adults with Schaffer Sound DJs providing the playlist.
What: New Year's celebration
Where: Energy Transfer Veterans Memorial Rink, 4901 West Chester Pike, Edgmont, Pa.
When: Friday, Dec. 31, 11 a.m. – 10 p.m.
How much: $12 skating admission, $15 rentals
2022 Mummers Parade
Yes, the Mummers Parade has courted its fair share of controversy. After 2019's blackface scandal, even Mayor Kenney said it had run its course. But after 122 years, it appears the Mummers Parade may be ready to evolve. This will be the first time it's officially being held since the pandemic began. As with all things this season shadowed by the omicron variant, protecting yourself and others is a priority. Here are more details on the parade, including parking restrictions and street closures, as well as COVID protocols.
What: A Sunday, Jan. 2 celebration, after Saturday's parade was postponed due to rain (indoor performances at the Pennsylvania Convention Center will still happen New Year's Day)
Where: Starts at City Hall, 15th and Market streets and heads to Broad and Washington streets
When: 9 a.m. start
How much: Free
Aspiring Misty Copelands, here is your chance: The Chocolate Ballerina company, founded by Chanel Holland in 2017, is looking for some advanced dancers, or Prima Ballerina Assoultas, to join the company. Dancers must have three years experience, with at least one year's experience on pointe and in acrobatics, and have a professional resume and headshot to audition. Dancers must wear a mask and provide a vaccination card. Pre-registration is required and must be completed by Saturday, Jan. 1.
Keep checking with "Things To Do" as we continue to provide our picks for entertainment during the industry's COVID-19 recovery. Please consult our coronavirus updates to keep up with the latest information regionally.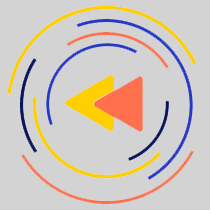 Saturdays just got more interesting.
WHYY is your source for fact-based, in-depth journalism and information. As a nonprofit organization, we rely on financial support from readers like you. Please give today.