Miles Teller brings Philly moves to Super Bowl ad; Bud Light preps for possible Eagles celebration
Bud Light's 'Bring Home the Bud Light' challenge will unlock a city-wide celebration for fans of the winning team.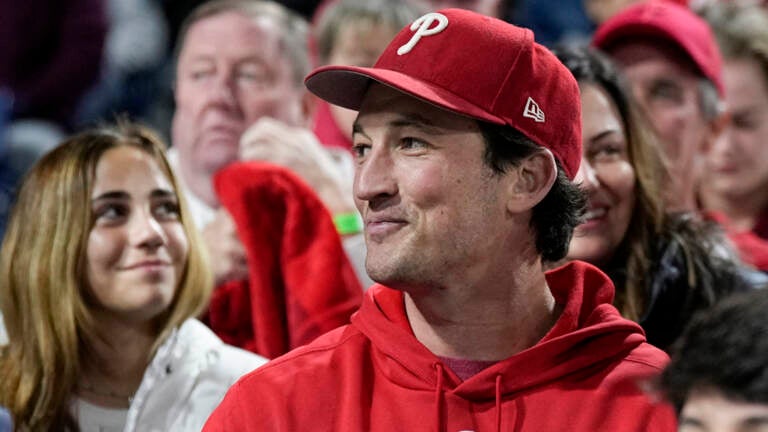 This story originally appeared on 6abc.
Philly is going to be well-represented at Super Bowl LVII and we're not just talking about the game.
Yes, on the field, the Philadelphia Eagles will be looking to win their second NFL title in five years, but the Delaware Valley's presence doesn't end there.
'Top Gun: Maverick' actor Miles Teller, a Downingtown, Pa. native, is premiering his next project: a Super Bowl ad.
Fly Eagles, Fly baby!!! pic.twitter.com/Vi6GlrHXKV

— Miles Teller (@Miles_Teller) January 30, 2023
Teller is starring in a Bud Light commercial, titled "Hold," with his wife Keleigh and their French bulldog Bugsy.
In the ad, the couple faces a frustrating situation many can relate to – waiting on hold. As they wait and wait, the two turn their home into a dance party and move to the sounds of the catchy hold music. Even Bugsy gets in on the fun – with a little help.
2.2.23 pic.twitter.com/R9U8fAC3I6

— Miles Teller (@Miles_Teller) January 31, 2023
"I couldn't be more excited to team up with Bud Light for my Super Bowl commercial debut alongside my wife, Keleigh, and the real star of the show, our dog Bugsy," Miles Teller said in a news release from Bud Light. "I loved the fact that Bud Light wanted to create something authentic in feeling and tone to our actual relationship."
Bud Light says the ad is part of a new era for the beer brand with their "Choose Enjoyment" campaign targeting new fans.
According to Variety, the idea was crafted after Alissa Heinerscheid, Vice President of Marketing for Bud Light, and her team took a trip to Anheuser-Bushch's St. Louis archives.
Variety's Brian Steinberg writes:
"While looking through the beer's history, they found that one of its original sales points after it was introduced in 1982 was its easy-to-drink nature. The marketing executive felt that simple positioning would be more meaningful to modern consumers than some of the beer's recent antics."
Teller added, "Life can get messy, it can get frustrating, it can all feel trivial and pointless at times, but I love the message of 'Choosing Enjoyment' in those moments. At the end of the day, it's about who we spend our time with and how we choose to spend that time. Enjoy the little moments."
In the ad, which was uploaded to YouTube on Wednesday, the phone number the Tellers called is displayed for the viewer to see.
So what happens if you call that "Customer Service" number: 1-833-461-3500?
You get a recording: "Thanks for calling, however, the number in the commercial is not meant to be called. Texting is easier to enjoy. So to find out more, please text the words Bud Light (to the number)."
So what happens if you text the words "Bud Light" to 833-461-3500?
You get a text back: "Hey, you're in on the secret," and a link.
The link takes to you a Bud Light site to sign up for texts.
After entering your birthday (you must be 21 and over), you get another text, which reads: "Well, aren't you curious? It's hard to wait until Super Bowl Sunday, but we promise it'll be easy to enjoy. We'll text you the secret code on game day…"
Stay tuned on that one.
Bud Light could also be sending truckloads of its beer to Philly. The Eagles just have to win.
The company's "Bring Home the Bud Light" challenge will unlock a city-wide celebration for fans of the winning team.
In addition, Bud Light says fans will get a chance to win $10,000 every time a team scores during the game.
Teller, a big Philly sports fan, was a fixture at Phillies postseason games this past fall at Citizens Bank Park. In a comical moment for the Teller family, his dad was mistaken for The Boss during Game 4 of the World Series.
And one more Philly connection to look out for. Sylvester Stallone, Rocky himself, stars in a Super Bowl ad for Paramount.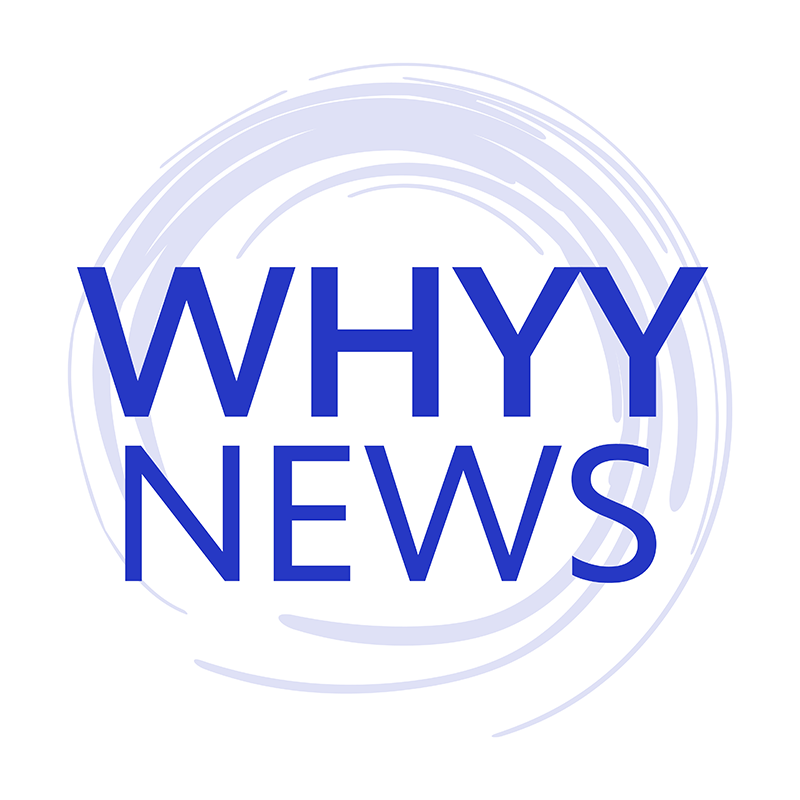 Get daily updates from WHYY News!
WHYY is your source for fact-based, in-depth journalism and information. As a nonprofit organization, we rely on financial support from readers like you. Please give today.