May 31: SRC adopts dire budget | SEPTA sorry for lack of communication | Preservation updates | Fairmount Ave getting bike lanes | Philly on Google Maps 3D version | Grocery competition in Grays Ferry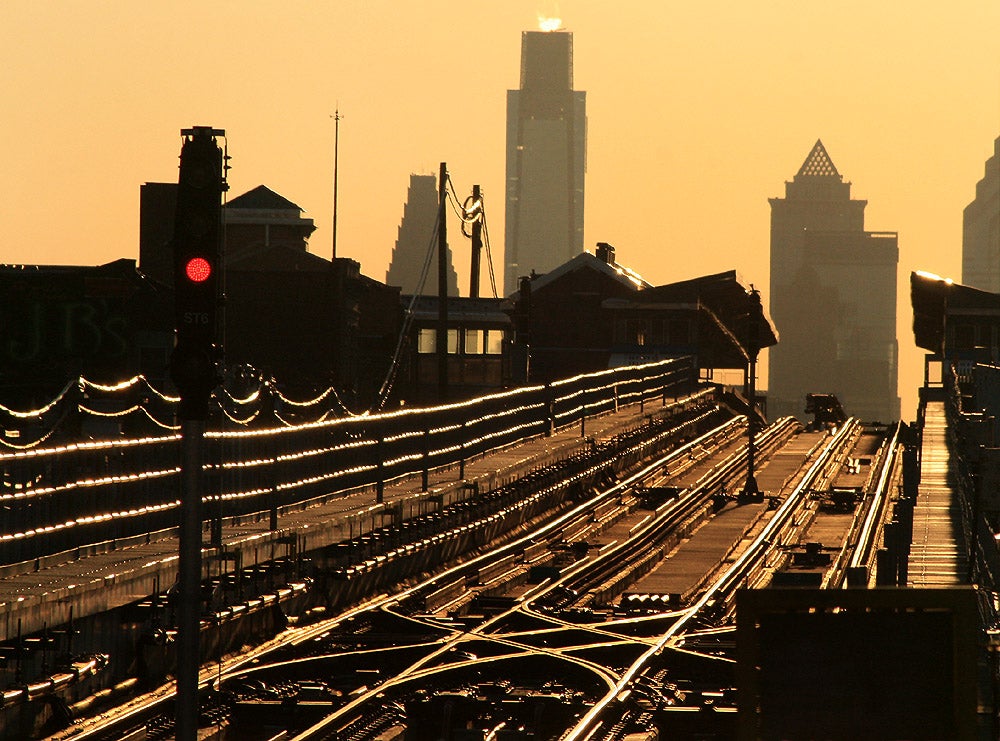 Good morning Street team! We hope you're staying cool and breathing easy despite this unusually early summer heat wave and code orange ozone warning.
The School Reform Commission adopted a budget that could slash the district's operating funds by about 8 percent and cut approximately 3,000 jobs, NewsWorks reports. The 4-1 vote passed despite the continued protests from teachers, students and parents.
SEPTA apologized for the lack of information during system-wide regional rail backups that ranged from six to 52 minutes yesterday. Delays impacted 68 trains and roughly 20,000 people. The lack of communication raises the question of if, in this age of social media, it is better to have quick information or to have accurate information.
In preservation news, PlanPhilly's Jared Brey has updates on two high profile preservation cases, the 40th and Pine house and Church of Assumption, as they move through the courts, and JoAnn Greco has more on the Historical Commissions to add 15 properties to the city's historic property register. Patrick Kerkstra reports that Universal Companies has asked the Historical Commission for permission to demolish the Royal Theater on the 1500 block of South Street.
Fairmount Ave west of Broad Street is officially getting bike lanes. There is no set date, but the Bike Coalition reports that the Streets Department is working to get the striping scheduled sometime this fall. The lanes are the result be significant outreach efforts by the Bike Coalition, which conducted several public meetings and surveys to demonstrate local support.
Google Map's new 3D technology now covers most of Philly. While everything from the Navy Yard to Girard College is included, City Paper reports that Philly in 3D Google Map vision looks "like someone was intentionally losing at Sim City."
Bottom Dollar Food plans to build a supermarket right across the street from the existing Pathmark on Grays Ferry Avenue. Naked Philly questions why the chain would choose this location given that the Pathmark is just a stone's throw away.
The Buzz is Eyes on the Street's morning news digest. Have a tip? Send it along. | Follow us on Twitter @EOTSPhilly. Like us on Facebook.