March 5: Drexel's new public spaces | Mantua's armory | fresh food access portal | new skyscrapers? | ZWR: Phillies and Disney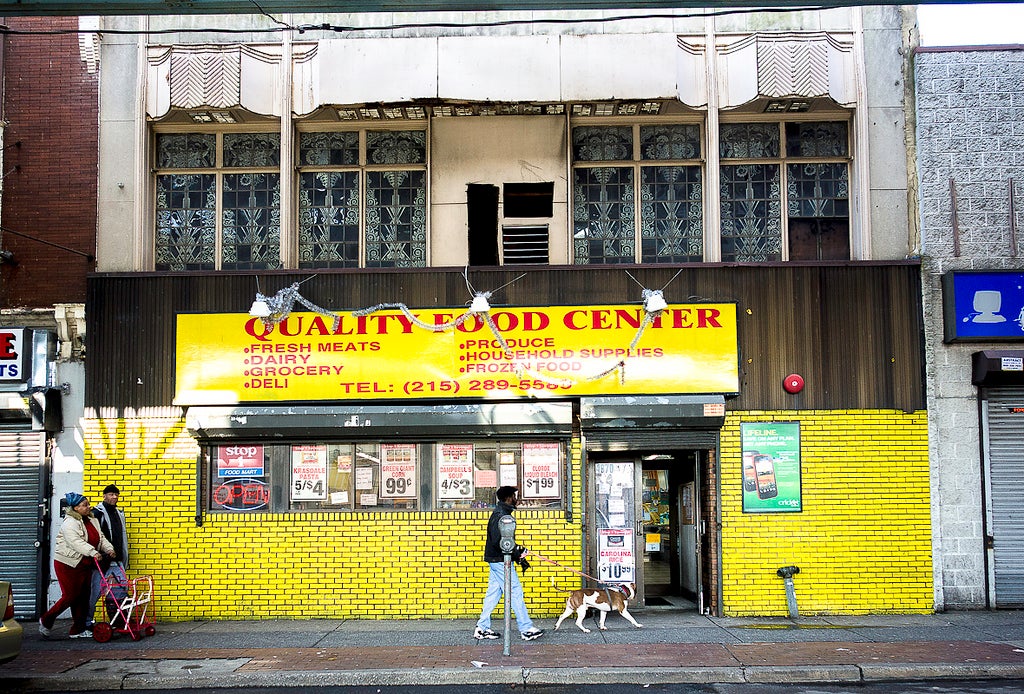 Greetings, Streeters. Here's what's making news this Tuesday morning:
Drexel is remaking its campus into a more mixed-use, urban place. Flying Kite takes a look at the how new public spaces on Drexel's campus will transform the school and its relationship to the surroudning neighborhood, starting with the 32nd Street Esplanade's reinvention as the Raymond G. Perelman Plaza. Andropogon Associates will design the new public plaza with sustainable design features and the capacity to host a crowd of 1000 for events. Also coming soon: a dorm at 34th and Lancaster and further public space improvements around the campus' edge.
On Hidden City Daily GroJLart digs deep into the history of the former Keystone Battery Armory in Mantua, through its lives as a military outpost, New Deal agency, tobacco product distribution house, and vacant mess.
The Food Trust, The Reinvestment Fund and PolicyLink joined forces to create the Healthy Food Access Portal, an online tool to foster retail solutions for fresh food access. Grid reports on the new tool, the first of its kind nationally, which will help organizations develop retail strategies, find funding, and learn what works elsewhere.
Why would a company build a new office tower in Philly? Philly Deals ponders the question, given how much affordable, available Class A office space there is in town. Some reasons: going green, opting for cooler location, finding blocks of 200,000 square feet of office space.
And just for fun: Zoo With Roy, one of our favorite Phillies bloggers, has landed himself on philly.com these days and took a crack at maching Phillies players with Disney songs. Cholly's is the best. Perhaps.
The Buzz is Eyes on the Street's morning news digest. Have a tip? Send it along.