March 3: Art at Family Court | Philly's accent | New Freedom Theater's future | Weccacoe reno on hold | Dog park tension in Spring Garden | Town hall on "demise of our neighborhoods"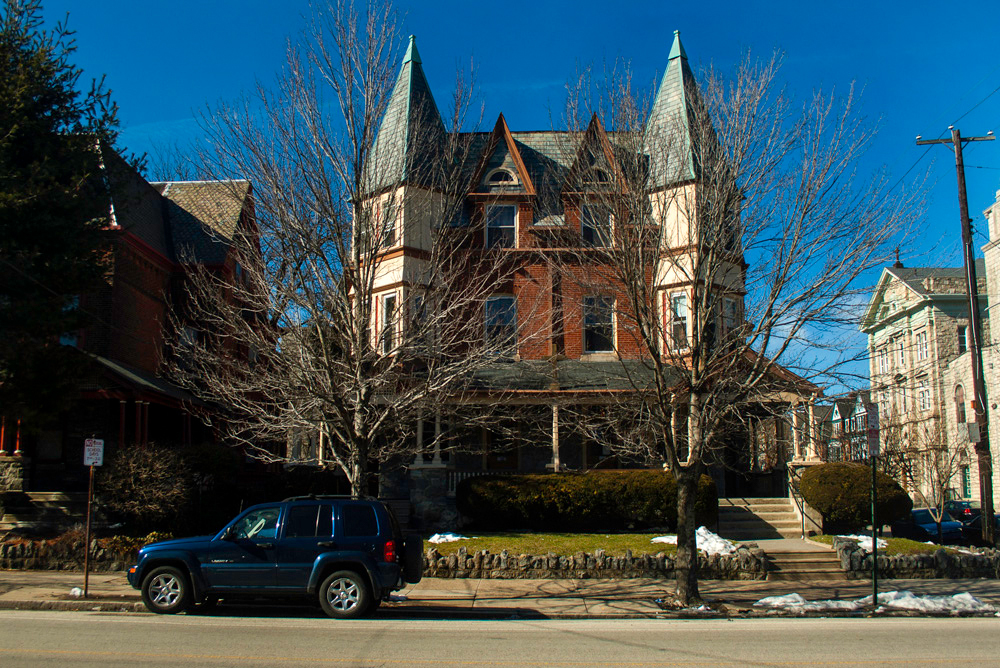 Happy snow day, Streeters. Public and parochial schools are closed, city offices are opening late, and trash pickup is canceled. Is this getting old or is it us?
There has been no shortage of lavish spending (legal and scandalous) on the new Family Court building being built at 15th and Arch. So why is art an absolute afterthought at the new Family Court? In a piece weekend Inga Saffron reminds us that the Art Commission approved the austere design only on the condition that public art be included to "soften the clinical ambiance." What gives? The old Family Court, built during the Great Depression, is covered in murals and decorative trimmings. But there's no plan to humanize and dignify the new building with art. Saffron concludes: "The architectural quality of the new Family Court is much less than Philadelphia deserves, but art could still redeem this building. Without it, we'll just have blank walls and the memories of the coldhearted greed behind its creation."
Philadelphia's distinctive accent is fading into the sunset, perhaps nowhere more than in Hollywood. A New York Times opinion piece on Oscar Sunday explores the relegation of the Philly accent – "No vowel escapes diphthongery, no hard consonant is safe from a mid-palate dent." – in movies and among stars in part because it's difficult to imitate. Bonus: an illustrated guide to the sounds of Philadelphia.
How will the New Freedom Theater fare amid new waves of development planned for North Broad? The Daily News reports that the theater is seeking new members for its board, and will be a Community Design Collaborative project to determine how the Freedom can be efficient and sustainable.
The City has put renovations to Weccacoe Playground on hold as it gathers more research and analysis of the Mother Bethel burial ground below. The Inquirer reports that further conversation, archaeology, and utility repairs will need to happen before improvements can take place. Plans also have to be hatched to commemorate the site's history as the final resting place for 18th century African Americans in Philadelphia.
Tension is brewing over a proposed dog park in Spring Garden. NewsWorks reports that the site, a paved lot at 18th and Green, is between Enon Tabernacle Baptist Church and a private school. Deacon Furman Pace is concerned about smells and safety, but he also sees it as an idea tinged by class and race. "I don't want to make an issue about the socioeconomic divide, but there does seem to be type of division. I don't want to make it a big issue but our church is predominately a black church."
This weekend at Church of the Advocate dozens came together for a town hall meeting to address what organizers called "a "crisis facing black Philadelphia: the demise of our neighborhoods." The Daily News reports that attendees questioned the forces behind neighborhood change, told stories of displacement, and expressed feelings of alienation and disenfranchisement.
The Buzz is Eyes on the Street's morning news digest. Have a tip? Send it along.
Follow us on Twitter @EOTSPhilly | Like us on Facebook | Share your Philly photos in our Flickr Group