Local businesses are still rebounding from civil unrest and pandemic
This story originally appeared on The Philadelphia Tribune.
When Melaku Antoine's West Philadelphia-based variety store was ransacked by looters in 2020, it took almost a year for his business to recover.
His shop, Paradise Gallery LLC, was one of many businesses along the 52nd Street commercial corridor that sustained significant damage when the police killing of George Floyd set off looting, vandalism and social unrest throughout Philadelphia last May.
Looters broke into Paradise Gallery early in the morning and stole about $17,000 worth of merchandise.
"There was nothing left," said Antoine, whose store specializes in selling hijabs and other Muslim products.
"We didn't have anything to sell."
Funding from organizations such as The Enterprise Center and the U.S. Small Business Administration was instrumental in helping Antoine's business survive. He and his wife, Tg Tessema, did not have business insurance and needed money to replace the store's merchandise and pay rental expenses.
"It took us almost a year to get all the funds that we need," said Antoine, an immigrant from Ethiopia.
However, things are starting to pick up. Antoine said that he saw an uptick in business sales this month during the recent observation of Ramadan, a holy month for Muslims.
"Now we're at the same place before the riots and the corona came about," he said.
Antoine said many community members were supportive and encouraging.
"The community was really upset that we were robbed and bankrupted," he said. "A lot of people came to us and told us that. They really encouraged us."
Antoine is one of 50 business owners from the 52nd Street corridor that The Enterprise Center connected to nearly $800,000 in pandemic and unrest relief from a variety of sources, including city and state grants, Paycheck Protection Program funding and internal grant-making. The organization gave more than $100,000 to 28 small businesses on the corridor.
The commercial strip, which serves a predominantly Black community, was also impacted by a second wave of civil unrest last October.
"One of the things that was amazing to me was that despite all of the challenges that 2020 presented a lot of the business owners were really committed to maintaining their presence of 52nd Street," said Sadiyah Sabree, 52nd Street commercial corridor manager for The Enterprise Center.
"But of course it was challenging. People lost a lot of their inventory and they said that they even experienced some emotional trauma as a result of that civil unrest."
Jabari Jones, president of the West Philadelphia Corridor Collaborative, which works to assist area businesses, said some are starting to recover from the dual effects of looting and the pandemic.
"The thing that they are benefiting the most from has not necessarily been relief or funding, although we're trying to track and connect businesses to those opportunities," he said.
"For the most part businesses have been benefiting from the reopening guidelines. As the city has reopened and increased the capacity restrictions on certain businesses and people have been feeling more confident in going out to shop because of the vaccination rates increasing throughout the city, they're been starting to see a rebound in sales numbers.
"There's definitely been some recovery and there is still some way to go but the good thing is that businesses are starting to generate more revenue and they are starting to come back," Jones continued.
But while some businesses are rebounding, others still face challenges.
Ife Abubakr's child care center had only been open for about three months when it was vandalized. Looters broke in through her center's back door, damaged a computer and stole toys that had just been purchased.
"They basically trashed the place," recalled Abubakr, who owns the Learning Garden Academy in West Philadelphia.
"I was basically struggling because I didn't have no money coming in at this point."
Abubakr opened her day care center last February and had to shut down last March when the pandemic hit. She had recently reopened her center when looters struck. The pandemic had caused some customers to start keeping their children at home, which impacted her revenue stream.
Abubakr ended up relying on grant funding from organizations like the Enterprise Center and the 30 Day Fund to help pay her rent and staff.
"The grants just started coming in and I was able to catch up," she said. "Basically I was leaning on grants."
To make ends meet, Abubakr works a second job while continuing to run her business. Even though it's been extremely challenging, she wants to ensure that she can still pay her small staff and serve her customers.
"It's like, OK, I'm not making any money myself but I'm able to stay open and I'm able to provide for the children that do come and my staff can still have a life," Abubakr said.
City Councilmember Jamie Gauthier, who represents the 3rd District, said the area's businesses were hit pretty hard last year with the triple whammy of COVID-19, the following recession and multiple cycles of civil unrest.
"This is a very critical time and my concern is preserving the culture of our commercial corridors as centers of Black and immigrant commerce and Black and immigrant culture," she said.
Gauthier said her office has been hearing from business owners who are really struggling.
"Our community is resilient and our businesses are finding ways to stay open, but the patchwork of support that has been available to them from local, state and federal government did not stop the bleeding," she said.
"So most people that we've heard from have had to rely on their families or do their best to just try find other ways to stay open and so there is still a very big sense of need in our small business community and a very large gap in where we were pre-pandemic and where we are now.
"In this moment I believe that we as local, state and federal government need to continue stepping up to support these businesses and meet them where they are with flexible paths," Gauthier continued.
"That's what they need right now — they need paths that will help them get up and running without having to jump through a prohibitive hoop."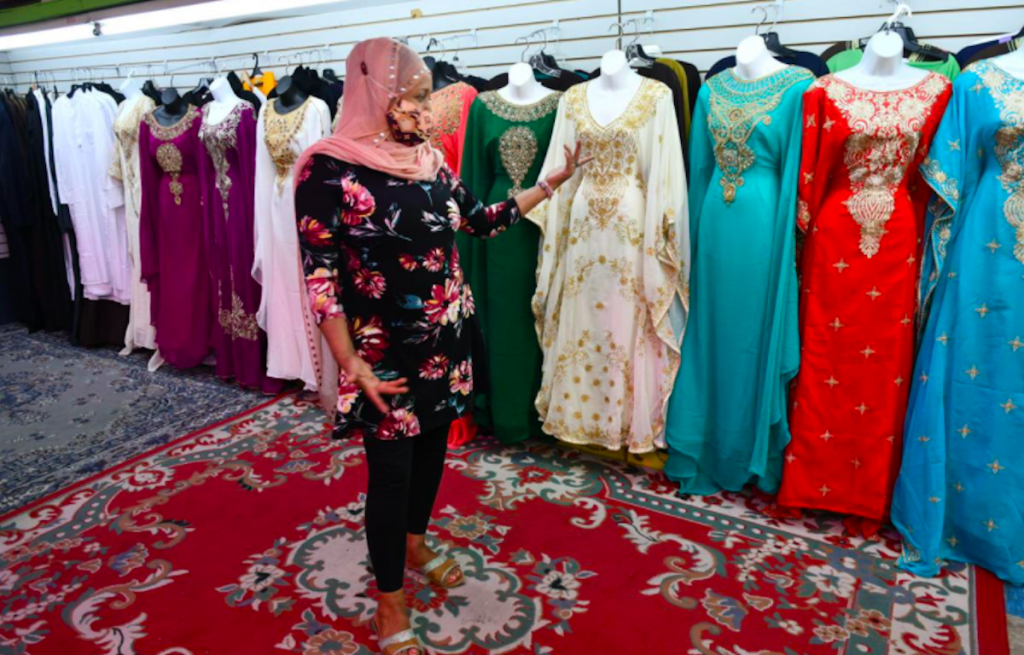 Barbara Devan, who owns Tasties Restaurant, is concerned about the lingering impact that looters had on the area. While her restaurant in the 1200 block of North 52nd Street didn't sustain significant damage, some nearby businesses were hit hard.
Looters tried to firebomb an ATM across the street from Tasties, which ended up shattering the soul food restaurant's front window.
Devan said the community was unsightly after the unrest.
"It was a lot just to see what our neighborhood was going through," she said. "I know that we're trying to get justice but why tear up your own neighborhood, when you have to build it back up? I just didn't understand how we actually teared up our own community."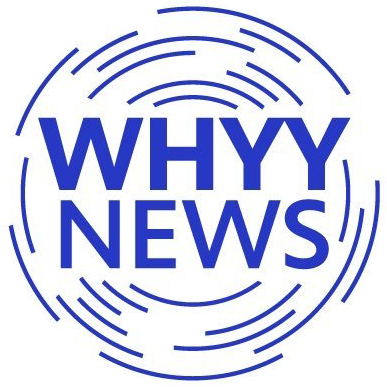 Get daily updates from WHYY News!
WHYY is your source for fact-based, in-depth journalism and information. As a nonprofit organization, we rely on financial support from readers like you. Please give today.