A 'new lease on life' for restaurants: Philly-area restaurateurs praise relief efforts
Listen
4:20
Ask us about COVID-19: What questions do you have about the coronavirus and vaccines?
One year ago, restaurateur Ellen Yin and her team made the decision to furlough their employees because of the brewing COVID-19 pandemic and government-ordered shutdowns.
Little did they know that the pandemic would have such a long-lasting impact — 12 months later, many of their employees have not been rehired.
Yin, of Philadelphia's Fork and High Street, said it was daunting to decipher what the pandemic would mean for her 150 employees across her five businesses. Unemployment compensation does not provide a significant income — and some employees don't even qualify.
"So all those things create all this pressure, 'How are we going to manage?'" Yin said. "It feels like an apocalypse to a certain degree.'"
Yin and her team are offering takeout, and the bakery portion of their business has been in strong demand. Still, to this day revenues are only 20% of pre-pandemic times. Yin applied for financial relief through the City of Philadelphia, through the Paycheck Protection Program, and via an Economic Injury Disaster Loan. But borrowing money leads to more stress.
"Now I'm a lot in debt," Yin said with a laugh.
"And it's a scary thing to think that there's so much unknown, so the payback is pretty significant," she said. "At the same time, we have rent and all these other commitments to pay, and I think our landlords didn't expect restaurants to be so devastated by this disruption. Some of my landlords were very flexible and willing to give a deferment — which does not help much, but it's something — and others weren't willing to budge at all, just telling me to, 'Pay the rent and figure it out.'"
Prior to the pandemic, one of Yin's landlords raised the rent so high that when the pandemic hit, she could not afford to renew her lease. Because her contract was ending, she was able to relocate the business to a more affordable location. But Yin was left with very expensive closing costs, plus the price tag of relocating her business.
Yin hopes that she and other restaurant owners will be able to stay afloat with new government funding from the American Rescue Plan. The $1.9 trillion plan includes $28.6 billion in relief funds for restaurants.
Dubbed the Restaurant Revitalization Fund, the relief is modeled after last year's Restaurants Act. It was advocated by the Independent Restaurant Coalition, an organization of bar and restaurant owners who have fought for government assistance since the beginning of the pandemic.
"I think it resembles for a lot of people a new lease on life for their restaurant," said restaurateur Tyler Akin, who sits on the Coalition's Advisory, Leadership, Policy and Governance committees. He was able to get support from Congressman Brian Fitzpatrick of Pennsylvania and U.S. Senator Chris Coons of Delaware.
"It's been a very long winter for a lot of folks, and to potentially have this substantial amount of money to help grow back into what we are hopefully seeing going down the pike, at this point it's like a real godsend to us," Akin said.
At least 110,000 restaurants and bars nationwide have closed so far during the pandemic, and it's estimated that the industry has lost more than $219 billion in sales. Nearly 400,000 jobs were lost in December alone.
The grant money will help restaurants cover costs like payroll, rent and utilities, outdoor seating construction, supplies, food, and debt acquired during the pandemic.
During the first 21 days of grant applications, the funds will prioritize women, veterans, and people of color who own businesses. That commitment is applauded by business owners like Ange Branca of Philadelphia's Saté Kampar and Kampar Kitchen. 
"I do know statistically, people of color tend not to apply for loans or grants, because they don't think they will get it. I've felt that way before, I still feel that way sometimes," she said. "And for women too, we tend not to ask for loans and grants. Sometimes we will try, but deep inside we always know we won't get it, or we will be last in line to get it. It gives me more confidence and hope that I will get something."
Of the $28.6 billion, $5 billion is dedicated to restaurants that grossed under $500,000 in 2019.
"I've had my restaurant for 20 something years and I'm in for the long run, but there are lots of people who are smaller operators who haven't been able to access anything," said Yin, who also was involved in the Independent Restaurant Coalition.
"My hope is some of these small restaurants are able to benefit from it, because they are often the ones that make the fabric of our restaurant community more unique and add so much color to it — also they employ a lot of people."
Loan stresses
Restaurant owners have been able to apply for grants and loans throughout the pandemic. Though they are helpful, there have been problems along the way.
The first PPP program required 75% of the funds to be spent on wages, salaries, and benefits, while only 25% could be spent on rent and utilities. Akin, of Le Cavalier in Wilmington and Philadelphia's Stock restaurants, said those requirements missed the mark.
"Our leases are often expenses. We tend to occupy prime real estate, not all the time, but in a lot of cases, and because our revenues were lost initially during the first couple months when PPP was taking shape … revenues were off 70 to 100%. So the idea that we were going to have 60% of our previous workforce or something resembling that was not really reflecting reality for us," he said.
Akin said restaurants also acquired additional expenses associated with the pandemic, including personal protective equipment and takeout packaging.
Restaurant owners have also faced problems with the program called the Economic Injury Disaster Loan, which aimed to provide economic relief to businesses financially hit by the pandemic. Business owners have faced issues with caps, long delays, confusing procedures, and communication lapses. 
Branca utilized the Paycheck Protection Program, and when she applied to have the loan forgiven, she was told that she would have to repay the $10,000 she received from the Economic Injury Disaster Loan program, which is a separate Small Business Administration program.
"I was shocked, because I thought it was a grant and I used that grant to sustain my business after we closed. We had a lot of closing costs," she said.
After Branca complained to her federal lawmakers, legislation was passed to revive the program. Part of the legislation clears up problems for PPP borrowers who took relief from the EIDL program.
Funding for the future
The pandemic had a huge financial toll on Branca. She had to close her 5-year-old Malaysian restaurant Saté Kampar in June because she could not afford the rent increase that was previously agreed upon before the pandemic.
"It was so hard for me the day I had to decide to close the restaurant. I spent so much of my savings building that restaurant from scratch. It wasn't a restaurant before, so we invested a lot of money into it to build the kitchen, to get the gas coming in, to update the wiring, and turn it into a restaurant," Branca said.
"So to close that only within a little under five years was a big hit. Obviously, my whole investment into building the space is gone, and it was really hard to walk away knowing I would never get that money back, and I didn't know what was going to happen next and I didn't know what to do next."
After closing the restaurant, Branca started a new venture by opening pop-up restaurants in Philadelphia. This year, she started a new business that's been described as a "chef incubator." Every day at Kampar Kitchen, a different chef creates meals at a large kitchen space in the Bok Building in South Philly.
One of Branca's top priorities has been giving diverse restaurateurs and small business owners a platform to create their dishes.
"They are the ones most affected, because from a statistical standpoint, small businesses do have less access to capital and funding, people of color have less access to capital and funding," she said.
"Every one of the chefs on our platform realized one thing: We can't do it by ourselves. So we all come together, we are leveraging the whole idea that a rising tide raises all ships. When we are all on the same platform unanimously talking about how diverse our cuisine is, how different we are, and yet we are working together to bring back our food industry. This voice is louder than any one of us individually saying it."
Branca said that after everything she went through with the PPP and EIDL loans, she's skeptical about applying for new grants. But she said if the grants really accomplish what's promised, the money would help her and other chefs immensely.
"It's not only for me to bring back a business I can run, but also this is a business that supports so many chefs like myself on the same platform," Branca said. "I want to use it to find a place that we can call our own, a location with a nice kitchen that I could bring more chefs on board, in a neighborhood where I can reach more customers."
"It would mean that I don't have to worry every day how I'm going to pay rent … It is stressful because every week, every month, I'm like, 'Did we make enough sales? Can I afford to pay rent?'" she added. "Now I am overworked, my staff is overworked and my husband is overworked, because we're trying to do so much to bring this business back [with fewer staff.]"
Jezabel Careaga, who owns Argentinian cafe Jezabel's in West Philadelphia, said she's making plans for the future of the restaurant industry by redesigning her business in a way that's sustainable.
Her business has been able to survive through the pandemic by shipping dulce de leche confections known as alfajores across the country. Soon, her business will start offering bake-at-home empanada kits.
Before the pandemic, Jezabel's was primarily a dine-in cafe. Now, the focus is on takeout and e-commerce. In order to reinvent her business, Careaga had to invest in a delivery van and other equipment, on human resources, and hire new people.
"This is not just like, 'Get money and go back to normal.' I don't think that's the right way to do things. If we want to make a change and do better by our community, I think we need to have a deeper look into how we want to do things going forward," Careaga said.
"What business decisions do I need to take so my revenue every month meets a certain number and I know I can take care of the people and assistants I need in order to survive?" she added.
Receiving more federal relief would fund those changes, and bring her peace of mind.
"I think in a way, this is not taking care of me personally, but this is taking care of my business, and I don't have to stress about another thing again. Stressing about money is really plexing on your mind and body," Careaga said.
Akin wants to improve his restaurant's HVAC capacity, expand his menu, which had to be reduced drastically because of limited resources, give raises, and expand benefits to employees.
He hopes the relief will not only benefit restaurant owners but also their vendors since lost revenue at restaurants also trickled down to them.
"Whether it's the actual food purveyors like butchers, and farmers, and produce companies, fishmongers, or even linen companies and such, a lot of those folks have been carrying the bag for the restaurant industry throughout this episode, and we look at this relief program as a way to make that whole ecosystem, that whole supply chain, healthy again," he said.
Careaga said the future of the restaurant industry is uncertain, but she doesn't believe it will look anything like it did pre-pandemic.
"I think people will still go out to restaurants, but maybe people are not going to bother as much in larger groups. That's my belief," she said. "I think things will shift, maybe not so much just going to a restaurant, but maybe going outdoors, maybe doing a picnic to go, or maybe restaurants will focus more on having an outdoor space."
Branca said she hopes that the focus on the struggling restaurant industry will encourage big changes to the business model.
"The way it was before was unsustainable. Restaurant workers historically have been the cheapest labor and the hours have been ridiculously long, and the margins for the business owner is so slim. So, the whole industry has become one where the workers are disadvantaged, as well as restaurant owners," she said.
"In a model like that, you will find that the restaurant that has the biggest market share are the ones that will succeed, and the small businesses will find it very difficult to thrive in that model. So as a small business owner, why would I want that? I want it to be different now."

WHYY is one of over 20 news organizations producing Broke in Philly, a collaborative reporting project on solutions to poverty and the city's push towards economic justice. Follow us at @BrokeInPhilly.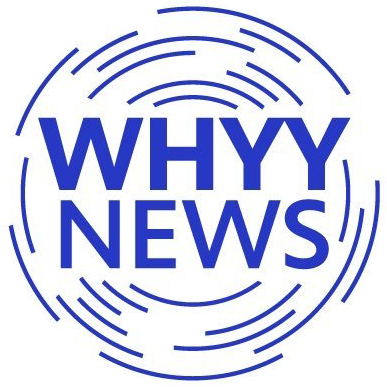 Get daily updates from WHYY News!
WHYY is your source for fact-based, in-depth journalism and information. As a nonprofit organization, we rely on financial support from readers like you. Please give today.