Laurel Hill Cemetery has a hot rod hearse with the previous owner still inside
FYNLRYD has found its forever home parked just inside the gates of Laurel Hill East.
The historic Laurel Hill East cemetery in Philadelphia, overlooking the Schuylkill River, has a fleet of vehicles, including dozens utility carts, backhoes, excavators, hearses, and town cars.
But the one car that most people want to take a picture of is the 1947 Pontiac Superior hearse painted deep purple and trimmed with chrome bones. Called FYNLRYD, it has found its forever home parked just inside the gates of Laurel Hill East.
"Every now and again I would stop at Wawa for a coffee, and one night I come out to ten people standing around taking pictures," said Laurel Hill superintendent Peter "Billy" Doran. "It's a fantastic conversation piece."
The hearse is a hot rod modified with a 1976 Cadillac stub frame with a roaring 500 cubic inch V8 engine. The engine hoses are sleeved in royal purple to match the plush interior. A final ride deserves a banging sound system: FYNLRYD sports a 200-watt stereo system with 8" subwoofers.
It was babied by its previous owner, Russ Slegel, of Oley in Berks County. He worked on the car for years and showed it off at car shows, particularly the annual show of vintage hearses staged at Laurel Hill by the Mohnton Car Club, for which Slegel had been president.
A skeletal chrome hand holds the side view mirror. (Emma Lee/WHYY)

FYNLRYD is a 1947 Pontiac Superior hearse. It was bequeathed to the Laurel Hill Cemetery by Russ Slegel of Oley, Pa., (Emma Lee/WHYY)

Under the hood, a skull tops the engine air filter. (Emma Lee/WHYY)

FYNLRYD is a 1947 Pontiac Superior hearse. It was bequeathed to the Laurel Hill Cemetery by Russ Slegel of Oley, Pa., (Emma Lee/WHYY)

The headlight visors are adorned with a skeletal bat-winged creature. (Emma Lee/WHYY)
He even gave the car its own online Flickr page, written in first-person from the car's perspective.
Slegel's sister, Kathie Attaway, said FYNLRYD was his pride and joy.
"When he first bought her he sent me a photograph of him standing next to the car. He said, 'She's just like me: Big, old, and weird,'" Attaway said. "But I don't see anything weird about her. I think she's beautiful."
Slegel died suddenly in 2017, at age 69, due to complications during cancer treatment. His ashes were the first to be scattered in Laurel Hill's new Scattering Garden overlooking the Schuylkill River. In his will, he bequeathed his car to the cemetery.
When it arrived FYNRYD had a little surprise tucked into its custom wood cabinetry: a purple urn with a portion of Slegel's ashes.
"As part of his will, he wanted a small amount of his cremains left in his own car," Doran said. "That goes wherever the hearse goes."
In life, Slegel worked as a machinist until a job-related accident put him on disability. In his final years he lived modestly on a fixed income. Whatever extra cash he had went to help friends and family, and to keep up his car.
He often visited Laurel Hill, a 19th-century cemetery filled with carved funereal statuary and mausoleums for some of Philadelphia's wealthiest families designed in grand architectural style. Still an active burial site, the Friends of Laurel Hill also programs the cemetery with tours, performances, and events such as the vintage hearse car show.
Attaway was not surprised that her older half-brother would want a piece of himself to stay with the car always.
"He saw a lot of beauty in death, in the rituals that we have around death," Attaway said. "Russ loved Laurel Hill. He planned on spending his eternity there in the sense of his ashes. And he loved that car. So for those things to be together just makes perfect sense."
Slegel had a fascination with macabre symbolism, embellishing his car with rear-view mirrors resembling skeleton hands, and using backbone vertebrae as an engine hood prop rod. But for all his preoccupation with the rituals of death, he relished fun and revered being alive.
The rear door of his hearse has a sticker: "Enjoy Life. There's plenty of time to be dead."
"FYNLRYD is a vehicle, albeit an unusual vehicle. It is not a shrine, something to be worshiped nor feared," Slegel wrote in his will. "It is a vehicle made for fun, designed with imagination, and built with love. I want my useless remains to reside in that which gave me so much enjoyment, within the beauty of Laurel Hill Cemetery."
FYNLRYD doesn't get around much like she used to. Laurel Hill drives her to its annual fundraising gala the Gravediggers Ball, and shows her off at Mohnton Car Club rallies, but most of her time is spent parked inside the cemetery gates. The battery dies frequently, and the engine is not spit-shined like it used to be.
"It sits more than it drives, which is a problem for any car," said Laurel Hill mechanic Ed Bernstein.
Laurel Hill just invested about $4,000 to have FYNLRYD's chrome refinished, gave her a new set of tires, and is making plans to replace the cabinetry in the back that has been damaged by mildew. The upkeep of Slegel's gift comes with certain financial burdens, but Laurel Hill is happy to take them on.
"We're a very unique cemetery and we like unusual things here," said Nancy Goldenberg, president and CEO of Friends of Laurel Hill. "So we accepted it with open arms."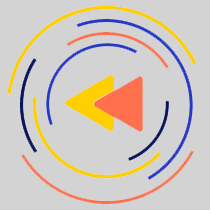 Saturdays just got more interesting.
WHYY is your source for fact-based, in-depth journalism and information. As a nonprofit organization, we rely on financial support from readers like you. Please give today.