Landlords use eviction records to screen tenants. Kendra Brooks wants to limit that
Dubbed as the Renters' Access Act, the bills aim to limit how eviction records and credit scores can be used when landlords review applications.
Aisha Yvonne Watson, 40 and from North Philadelphia, doesn't have an address and hasn't for over a year.
"It's hard to get a place in Philadelphia," she said. "I don't know what's not connecting."
Watson has struggled to get back on her feet since moving back to the city after being incarcerated and then losing her job, falling behind on rent, and receiving an eviction notice.
Since then, Watson has stayed with different family members and begun working again. With savings from her position as a food server at a retirement home, she's saving up to move out.
But she keeps running into one problem: No one will rent to her.
Watson said she's lost a few hundred dollars to rental applications that were never answered. One property group did answer this past February but only to tell her she was rejected because of that filing.
To add insult to injury, her eviction case was ultimately dropped after she and the landlord went through mediation and she paid all of her back rent. That, however, doesn't matter to the property managers rejecting her applications.
"Everybody has been denying me, most don't tell me why," Watson said.
Under a pair of bills introduced Thursday by Councilmember Kendra Brooks, Watson's experience would be illegal. Landlords wouldn't be able to deny based solely on eviction records and have to give a reason as to why they are denying prospective tenants within two business days. The package, dubbed the Renters' Access Act, will provide guidelines on how eviction records can be used when landlords review applications if it passes.  Co-sponsors include Jamie Gauthier, Helen Gym, Bobby Henon, and Isaiah Thomas.
Eviction records follow people. In many cases, they can be a permanent hindrance. The black mark of a past lockout can lead to the loss of housing subsidy vouchers, ineligibility for other public housing programs, and screened out of private housing.
If passed, the bill would not let landlords deny potential tenants solely because:
credit score
failure to pay rent/utility bills during the COVID-19 pandemic
eviction records older than two years
It would also force landlords to make screening criteria written and accessible to all renters and forbid automatic exclusions based on eviction records. It also gives applicants the right to dispute the accuracy of third-party information and request a reconsideration of their application.
"As a renter myself, I know how challenging the process of securing stable housing can be, and the pandemic has only exacerbated the challenges facing renters in the city," Brooks said. " My hope is that the Renters' Access Act will eliminate biases and structural barriers in the rental application process by prohibiting blanket eviction bans, clarifying the criteria that is used to evaluate applicants, and ultimately giving renters a fair shot at securing stable housing."
In Philadelphia, and Pennsylvania in general, public court records of eviction case filings are not sealable and are available to landlords regardless of the outcome of the case. Before the pandemic, Philadelphia was averaging about 20,000 filings per year and not all of them end in eviction. Many cases, like Watson's, end in a judgement by agreement.
Rasheedah Phillips is the managing attorney for Community Legal Services' housing unit.
"However, when a landlord is just doing a screening of a prospective tenant and they are using a tenant screening company that uses an algorithm, it doesn't always do a thorough look at cases," Phillips said.
Phillips said she supports this bill because it encourages landlords to screen tenants holistically and give tenants the opportunity to defend themselves.
If a landlord denies an application, they have two business days to provide reasoning for the denial. If there are inaccuracies or mitigating circumstances, the prospective tenant has seven days to bring back additional information. An example of this would be showing a history of on-time rental payments.
Phillips also sees this as a bill in particular helping Black women since that demographic has a disproportionate impact when it comes to evictions and the pandemic has only exacerbated that.
"When we're talking about who this law will help, we believe this is a race-equity strategy that will help to increase access to housing for these populations who are disproportionately impacted both by eviction records and the evictions themselves," she said.
Brooks also mentioned race as a part of why she's pushing for this now.
"Structural barriers and biases in the renting process disproportionately impact low-income renters, especially Black women," Brooks said. "And as we know, these same renters have been hit the hardest by the pandemic. We must work toward a pandemic recovery that leaves no one behind and protecting renters' rights to access affordable rental properties is a key part of that."

WHYY is one of over 20 news organizations producing Broke in Philly, a collaborative reporting project on solutions to poverty and the city's push towards economic justice. Follow us at @BrokeInPhilly.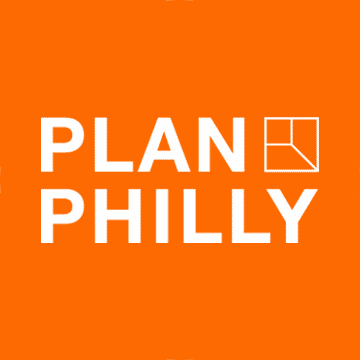 WHYY is your source for fact-based, in-depth journalism and information. As a nonprofit organization, we rely on financial support from readers like you. Please give today.