Philly councilmembers bar 'granny flats' from more than half the city
A bill to allow more accessory dwellings in Philly hit a speed bump, with nearly half of city councilmembers saying "no" to more granny flats in their districts.
Parts of Philadelphia could soon see more "granny flats" — or apartments built in the backyards, attics, or garages of existing homes — but not everyone is on board.
Known as "accessory dwelling units" in zoning-speak, City Council previously loosened codes to encourage these apartments in historically designated buildings in order to make redevelopment more feasible. In February, with guidance from the city's Planning Commission, Councilmember María Quiñones-Sánchez introduced another bill allowing ADUs across the city.
Quiñones-Sánchez said the idea is to preserve affordability and potentially give empty-nesters and seniors an option for an additional income source by allowing for a wider range of housing options.
"This is getting us a step closer to opportunities to keep the neighborhood diverse and affordable," she said.
Granny flats or "in-law suites" are not a new idea and were historically common residences for elderly or extended family members — even if they were sometimes not technically permitted. Other cities have also used ADUs in order to fight displacement, as they allow for the rapid creation of generally lower-cost apartments.
But Quiñones-Sánchez's bill is no slam dunk, as many councilmembers say they're leery of allowing more residential density in their districts. On Thursday, several amendments were added to legislation to exclude more than half the city from the new rules.
Councilmember Cherelle Parker, who represents Northwest Philly's 9th District, opposed the legislation and another revision that would have decreased the minimum lot size for small multi-family buildings, during a Committee on Rules hearing. It didn't take long for other councilmembers to follow suit, and now the 4th, 5th, 6th, 8th, and 10th districts are either exempt in the bill or ban ADUs altogether.
Parker said she was concerned about overcrowding and said her office wasn't involved in crafting the bill.
"To just give someone the outright ability to be able to make that conversion, without having to engage with the community, is not something that I'm willing to take a risk on," Parker said.
In particular, she said her district already has an issue with illegally converted basement apartments. Parker worries that people may be able to abuse the new ADU rules as a legal cover since the city's Department of Licenses and Inspections would only show up if there's a complaint.
Quiñones-Sánchez said that doesn't bother her and she's fine with applying the new ADU codes on a neighborhood-by-neighborhood basis.
"We're in a city that is experiencing different types of development pressures, so I'm not one of the people that subscribes to the notion of 'all or nothing,'" she said. "I'm okay when councilmembers want to wait to see how to opt in as opposed to opting out."
Mason Austin, a Planning Commission staffer, acknowledged that it is theoretically possible to abuse this rule, but it would be an arduous process because of deed restrictions and a requirement in the bill documenting legal conversions.
"It's not a process that I think a lot of people would enter into as a way to evade the law," he said. "I believe it would be much easier for someone to fly under the radar and make themselves invisible to the city and build a unit illegally under the current provisions than it would be to announce themselves."
The concerns, in some ways, are a blast from the past. ADUs were defined in the city's zoning code way back in 2012, but pushback from residents in Northeast Philadelphia with similar density concerns prevented it from being legalized anywhere in the city.
By 2019, there still weren't any in the city because the zoning code didn't permit it until Councilmember Mark Squilla introduced the legislation allowing ADUs in historic districts.
Squilla said he supported Quiñones-Sánchez expanding those rules.
"It's not only in historic districts that people are having challenges, [it's also] in neighborhoods where the rising real estate values really hurt some of our generational residents who've been in those communities for a long time," he said. "I believe this gives them an option to be able to stay there."
Squilla acknowledged that many Philadelphians may still be unfamiliar with the concept of ADUs, but said he is open to revisiting the legislation to address unintended consequences.
"It's worth trying," he said. "If it doesn't work, we'll change it."
Councilmember Jamie Gauthier was also welcoming of ADUs, despite knowing some of her constituents do have concerns about density.
"I see this one tool in our toolbelt to deal with the affordable housing crisis we see in the city of Philadelphia," Gauthier said. "People tend to think the more provisions that are added to the zoning code that allows people to get out of single-family zoning, the more their block might become vulnerable to profit-driven developers looking to take advantage of loopholes in the code … but ADUs are driven towards existing homeowners."
Mayor Jim Kenney's administration has also endorsed the use of ADUs to allow older Philadelphians to stay in their homes and supplement their income.
Austin, from the Planning Commission, described the increased density from this bill as "a very small increment, that is nearly invisible."
The bill will head to a final vote next Thursday.

WHYY is one of over 20 news organizations producing Broke in Philly, a collaborative reporting project on solutions to poverty and the city's push towards economic justice. Follow us at @BrokeInPhilly.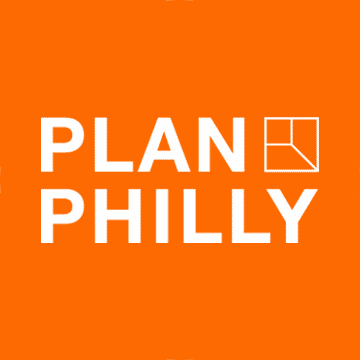 WHYY is your source for fact-based, in-depth journalism and information. As a nonprofit organization, we rely on financial support from readers like you. Please give today.