Keeping it small y sincero: Power Street Theatre debuts bilingual play on WhatsApp
Philly's Power Street Theatre leans into the mobile social media platform popular with Latinos and immigrants to release the play "¿Que lo Que?"
Listen
2:01
Erlina Ortiz's family is scattered across the Dominican Republic, Puerto Rico, Texas, New Jersey, and Philadelphia. When the pandemic restricted all travel and family gatherings, her mother created a group on WhatsApp where roughly 40 family members could talk to each other.
"There's probably 10 to 12 folks who are very active on it," said Ortiz, a playwright and co-artistic director of Power Street Theatre in North Philadelphia. "Pretty much every morning: 'Hey, how are you?' 'Good morning!' Every night: 'All right, good night. Go to sleep.'"
And, in between tuning in to her favorite public radio programs and podcasts, Ortiz often found herself listening to the recorded voice messages traded among her once-removed cousins.
"They're all my mom's cousins. They're the generation above me, so I don't participate as much, I just kind of listen in," she said. "I learned a lot. I felt like, 'Wow, this is amazing! This is very theatrical to just listen in on these people.'"
Thus, "¿Que lo Que?" was born.
Ortiz wrote the play for the WhatsApp platform, wherein family members isolated because of the pandemic leave each other group voice messages. ¿Que lo Que? is slang in the Dominican Republic, roughly translating to "What's up?" in English.
The action takes place over six, 10-minute chapters, which were released over a three-week period in November. The audience members accessed a sequence of voice messages on WhatsApp and eavesdropped on a group of cousins describing how their lives are unfolding.
The play is bilingual, and characters slide conversationally between English and Spanish. Not every word is translated into both languages, but Ortiz designed the script so that monolingual people can understand enough to follow along.
One character named Cynthia is upset by the news that her co-worker passed away with neither explanation, nor funeral. So she asks for an infusion of positive energy from her cousin, Doris. Already fueled by two cups of coffee, Doris is more than willing to send a voicemail filled with cheers.
"Oh, thank you, Doris. I think I did feel it. Gracias," says Cynthia. "Es que me siento pesada. This news from my friend at work – it's bad news in general, but even worse because now I have to do all of her work. Ay, ay, ay. It's so messed up. They forget we're humans. We need to grieve and rest and spend time with our families y hacer más que estar asentada en esta silla todo el día. Todo el día, siento que voy a llorar. But who has time to cry?"
Doris offers condolences: "Sometimes it is cleansing to cry. I don't like to do it, but sometimes you just have to."
Crying then becomes a topic of discussion, as a male cousin named Marciano chastises the women.
"Ay, si Marciano!" says Tomasina, another cousin. "Sigue así! Tu vas a ver. Por eso ves más viudas que viudos."
"Wait," asks Doris. "What's viudas and viudos?"
"She's saying that's why you see more widows than widowers," explains Cynthia. "Because men die young."
Many theater companies have experimented with alternative ways to connect with audiences digitally during the pandemic, including streaming video and live Zoom performances. But Ortiz said many people never became comfortable with streaming video conferencing.
"There are a lot of folks that are just, like, 'We're not into Zoom.' It felt very complicated and foreign and inaccessible," said Ortiz. "But everyone within the Latino community, and immigrant communities, really, use WhatsApp. This is something that I know my community will have."
The mission of Power Street Theatre, founded in 2012, is to connect "multicultural and intergenerational communities through the performing arts by sharing original stories that innovate and inspire," according to its website. The company generally stages one theater production a year, while offering year-round classes, community story-sharing sessions, and online resources for artists and community activists.
Ortiz used WhatsApp to both present the play and bring her community together; after each episode, she included prompts for audience members to share their own pandemic experiences in the same texting stream where they experienced the play.
"That was a big part of why this started to brew in my head a couple of months into the pandemic," she said. "I was like, 'Man, we were really missing our community.'"
The play has the structure of a soap opera, or a telenovela, as there are several storylines happening simultaneously. But the action is mild, driven more by characters than plot. One person is trying to navigate the closing of schools; someone else has a personal epiphany after the birth of his first child; another person is just trying to stay positive in the face of the threat of infection.
Ortiz gave audiences a chance to get to know these people, rather than send them on a dramatic roller coaster ride.
"It starts out as casual, like, 'Oh, it's fun to have this group.' Then more and more, they get closer and closer and share more deeply," she said. "It becomes a safe space for folks to come and share how they're really feeling, and to connect even in the midst of a time that we're fostering such intense isolation."
However, as with any online social media platform, there were security concerns.
That's why Ortiz intentionally kept the audience small, to about 45 people, all of whom were recognized as people already in the Power Street community. "¿Que lo Que?" was not advertised widely, and anyone who wanted to receive it had to register into the WhatsApp group by Oct. 28. After that date, the group was closed to new members, and those in the audience had to agree not to share personal information outside the group.
"Let's make sure we respect the fact that we're all sharing our phone numbers to be a part of this group," said Ortiz. "The folks have been great. I've gotten good feedback from folks."
Now, the play only exists on the phones of those 45 people who signed up in October. Ortiz plans to dissolve the group at the end of the year.
It's not yet clear whether Ortiz will ever repeat the WhatsApp experiment, as she longs to be back on stage in front of people. Another one of her plays, "Young Money," just closed its premiere run at the Azuka Theater. But she is not planning in-person performances with Power Street Theatre anytime soon. The costs of pandemic protocols are too great; the recommendation that audience members be six feet apart would force their already small capacity to shrink below a level of financial viability.
Instead, Power Street is continuing its community-building programs. Ortiz is putting her energies into a musical, hoping to premiere it in North Philadelphia in 2023.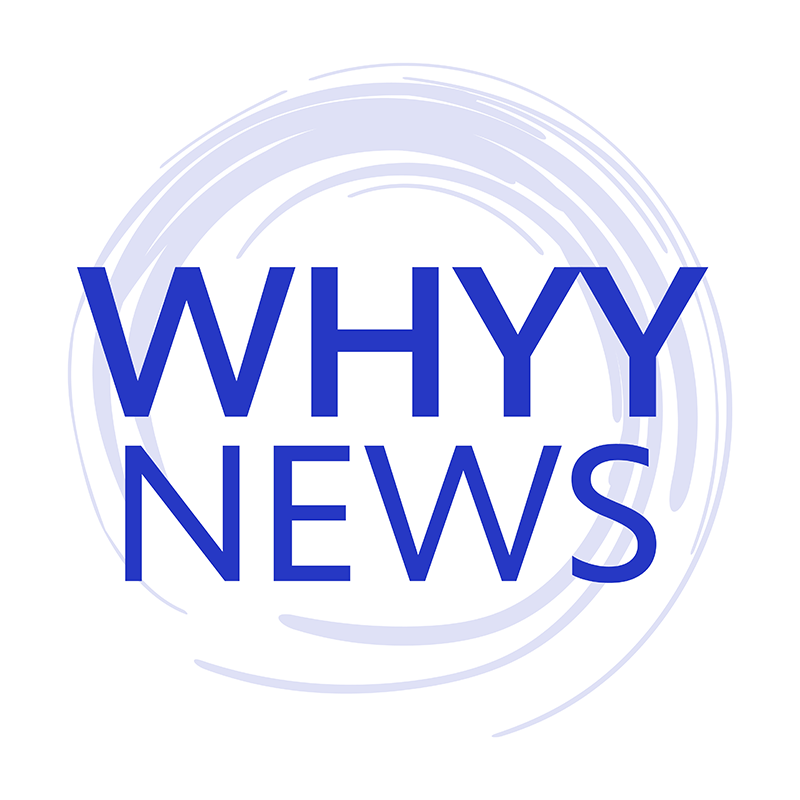 Get daily updates from WHYY News!
WHYY is your source for fact-based, in-depth journalism and information. As a nonprofit organization, we rely on financial support from readers like you. Please give today.