Jersey Shore survived Sandy and shark attacks. But the coronavirus threat is 'on another level'
If there's one sure thing about the pandemic's impact on the Jersey Shore this summer, it's that nobody really has a clue.
Listen
5:14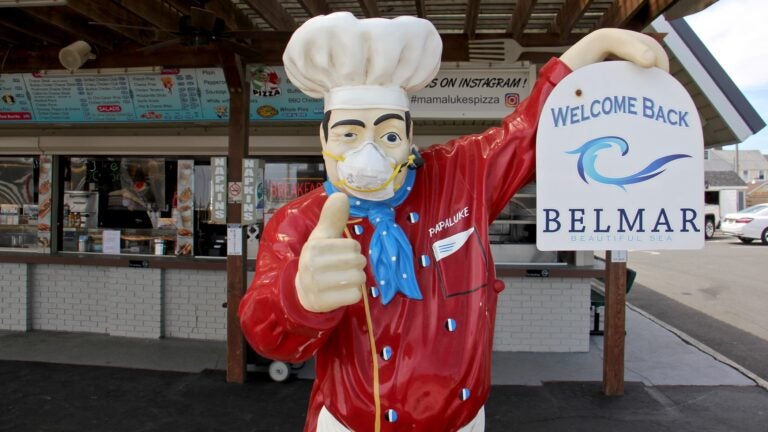 Are you on the front lines of the coronavirus? Help us report on the pandemic.
In his 13 years working as a bartender at Harrah's casino in Atlantic City, Jason McKnight has just about seen it all.
"Shakeups and downturns and expansion of gaming in other states and the list goes on," he said. "I mean, you name it, we've done it."
But in his estimation, nothing compares to the threat COVID-19 poses to the iconic resort town.
"This one's on another level," he said. "We don't know if people are going to just flock back in like nothing happened, or if people are going to be very scared and very wary to be around that many people."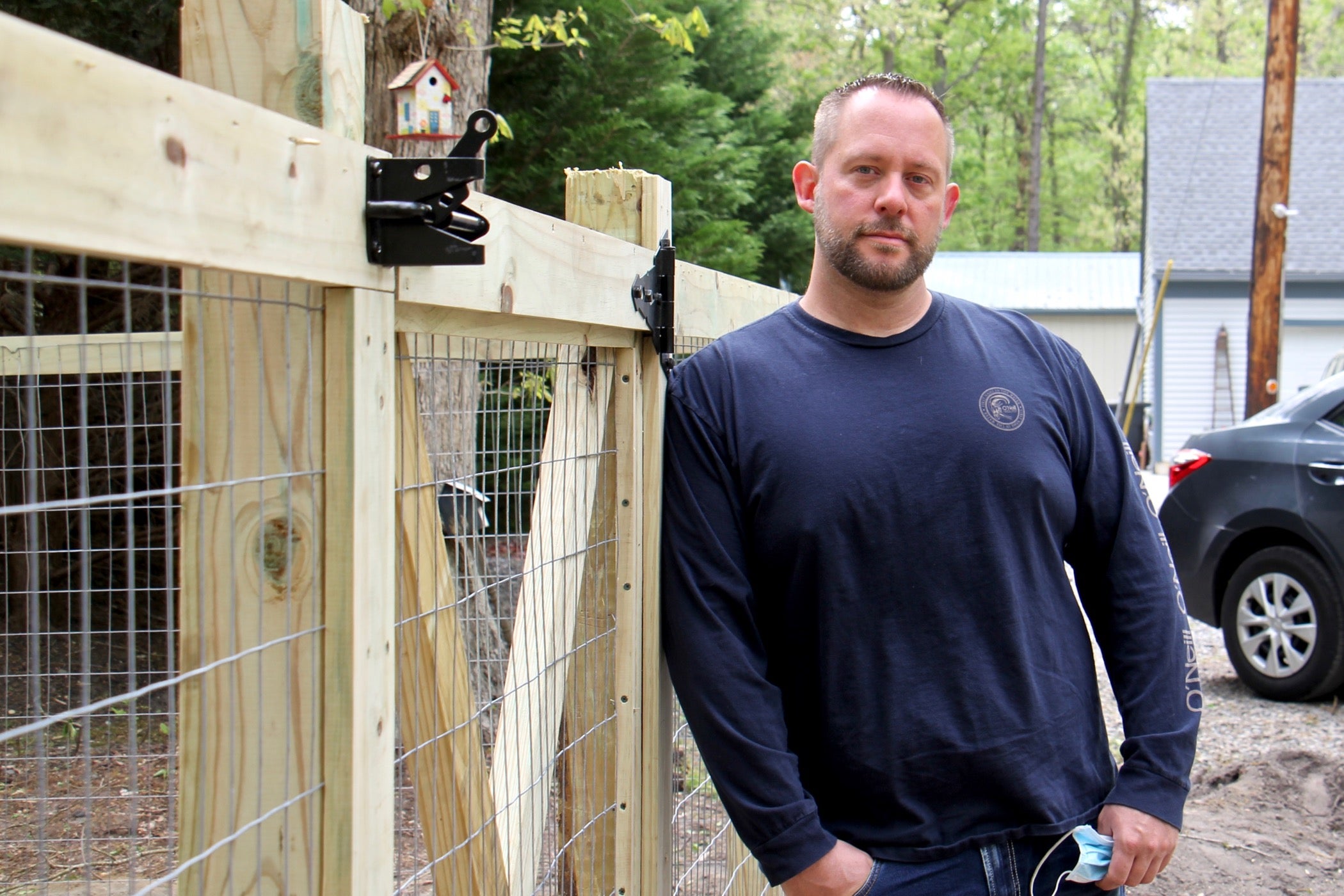 If there's one sure thing about the pandemic's impact on the Jersey Shore this summer, it's that nobody really has a clue.
Beachgoers and business owners alike are hoping to rekindle some of the magic of last year, when wide-open beaches and big crowds drove the South Jersey regional economy to its strongest performance since 1984.
That included steady job growth and badly-needed tax revenues for Shore communities, many of which have no major industry besides tourism.
But countless questions remain unanswered heading into this Memorial Day. Will restaurants reopen beyond takeout? Are jobs available? Is it safe?
The fatal shark attacks of 1916
The Jersey Shore has faced major — even existential — threats before.
In the twilight of July 1, 1916, 25-year-old Charles Vansant, the son of a prominent Philadelphia doctor, was taking a dip off Beach Haven with the family dog when he was attacked and killed by a shark.
Another fatal shark attack followed five days later, this one off the coast of Spring Lake. Then another. And another. All told, four people were killed over 12 days.
These were the first shark attacks to be widely reported in the media at the Jersey Shore, and they captured the public's imagination.
"There was great fear. Hotels were shut down," said Michael Capuzzo, who wrote the book "Close to Shore" about the attacks. "And people who had fled the epidemic of polio in New York City to go to safe, fresh airs at the beach from the crowded tenement cities were now fleeing the possibility of getting killed by a shark on the Jersey Shore."
President Woodrow Wilson called a Cabinet meeting. The Coast Guard hatched a short-lived plan to eradicate every shark on the East Coast. Residents along the Matawan Creek, where the last two attacks occurred, took shotguns and dynamite to the water to try to hunt the "man-eater" themselves.
Needless to say, Capuzzo said, "All of this had a terrible impact on tourism on the Jersey Shore and hotels and restaurants."
Eventually, a New York taxidermist caught a roughly 8-foot great white shark while fishing in Raritan Bay, a few miles from Matawan Creek, that had human remains in its stomach. The hysteria subsided, and the Shore returned to normal.
Superstorm Sandy's unprecedented slam
Nearly a century later, in 2012, tragedy struck the Jersey Shore again.
Superstorm Sandy killed at least 37 residents and destroyed thousands of homes and businesses. Among them was Eastern Lines Surf Shop, owned by Don Tarrant on the beachfront in Belmar.
"A section of the boardwalk came right through our front doors. And we had three feet of sand in the store," Tarrant recalled. "There was water and sand marks on the ceiling."
It took Tarrant more than six months to rebuild, but he still says recovering from Sandy was easier than dealing with COVID-19.
"We just knew we had to completely demo and redo the entire downstairs. Like anything else you can just plan for it and do it," he said of Sandy. "With this, we've made a plan. Who knows if it's gonna work out?"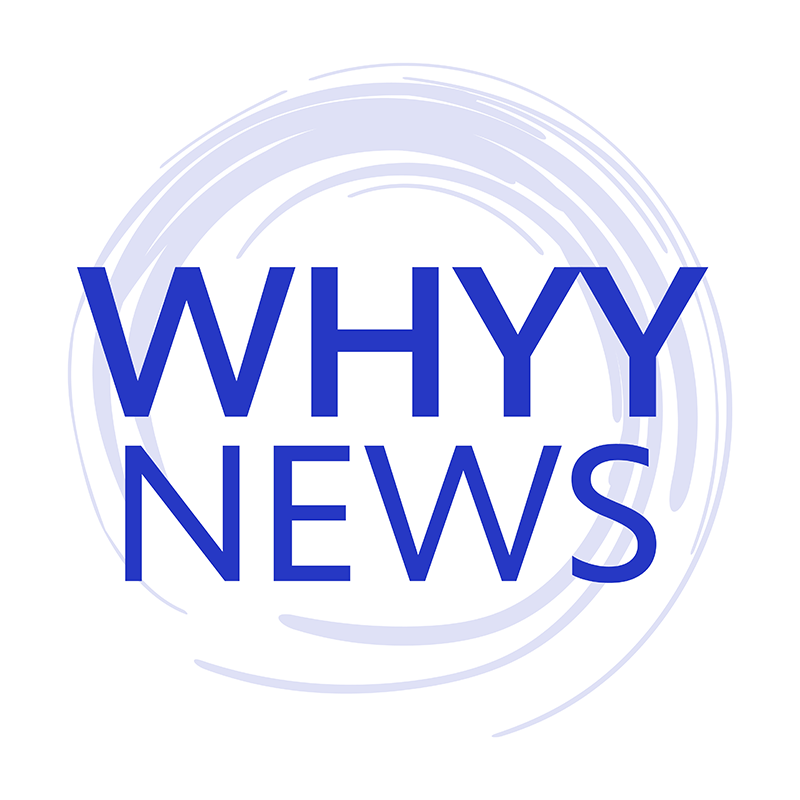 Get daily updates from WHYY News!
Pandemic fallout: unevenly distributed
Part of the uncertainty this summer surrounds if and when Gov. Phil Murphy will relax certain coronavirus restrictions. Already, he has said that all boardwalks and beaches can reopen with proper social distancing, and certain outdoor activities like golfing and charter fishing can resume.
But restaurants are still relegated to offering takeout or delivery only. Arcades and entertainment piers remain shuttered. And businesses deemed non-essential still can't welcome customers into their stores; for them, it's curbside delivery only.
"Going to the beach will be an experience which will feel in some ways like it always has and in some ways like it never has," Murphy said earlier this month when announcing beaches would be open for Memorial Day weekend.
The impact of the virus will fall unevenly. Duane Watlington, who runs online listings that connect renters with homeowners on Long Beach Island, Ocean City and Wildwood, said this year could actually be a "boom" for short-term rental owners.
"Most of the time, we get real busy when school gets out" in late June, he said. "Well this year, we're getting from Memorial Day on because school's been cancelled."
Plus, he said, "Think about international travel that you can't do. Think about how you can't go on cruises."
The Shore, by contrast, is a drivable destination for millions on the East Coast or even the Midwest. And while homeowners have seen an uptick in cancellations, he said, "the demand is there to fill those cancellations in."
Ultimately, how the Shore fares will depend on how comfortable visitors feel with being out in public during a global pandemic, and whether state leaders allow it.
Jane Bokunewicz, a professor of hospitality at Stockton University, said people will still come, but the atmosphere will be different.
Unlike Sandy, when people rebuilt and returned to the Shore without fear of another imminent storm, she said the current pandemic is more like the months after the 9/11 terror attacks, when people were afraid to travel or congregate in large groups.
"It's not something that's going to be over in one day," she said. "It's going to be something that stretches out."
Capuzzo, the author, compared the current moment to the aftermath of a shark attack.
"It's just like standing at the edge of the beach," he said. "Really, it's not likely you're gonna get bit. But do you really want to go in?"
WHYY is your source for fact-based, in-depth journalism and information. As a nonprofit organization, we rely on financial support from readers like you. Please give today.