January 27-31: Boyd Theatre Hearing | Casino Suitability Hearing | Revitalizing American Cities | Saving sites with economic development | Columbus Square update | Chinese New Year Midnight Parade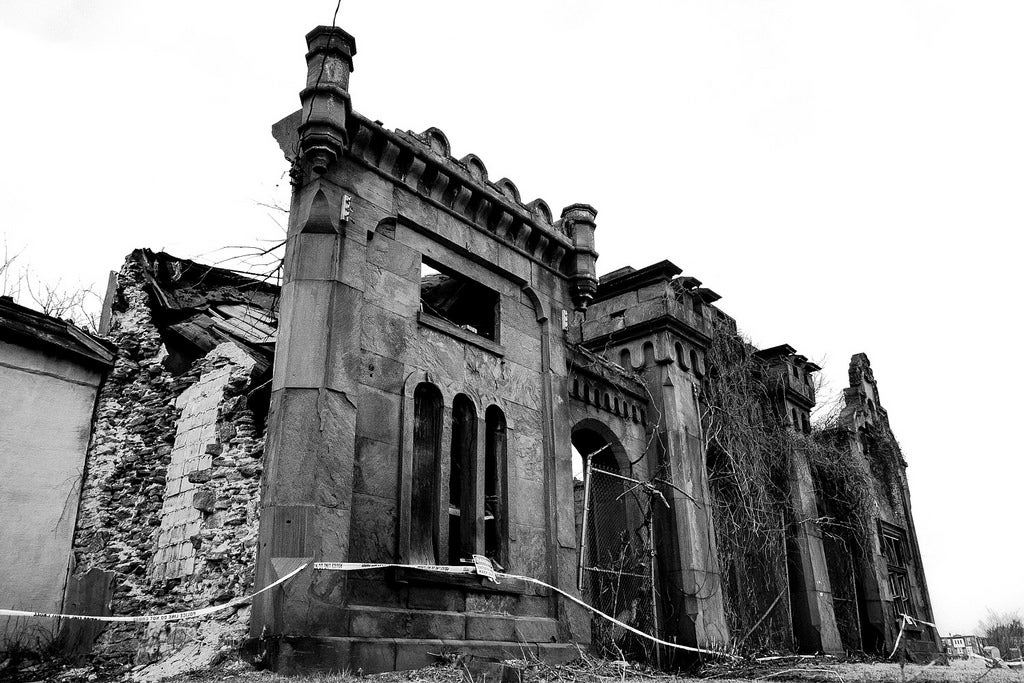 Still planning out your week? Here are some events you may want to pencil in.
Tuesday, January 28, 9am. 1515 Arch Street, Room 18-029. The Philadelphia Historical Commission's Committee on Financial Hardship will hear arguments as to whether or not the Boyd Theater on Chestnut Street can be reasonably reused. For more on the Boyd Theatre saga, check out Eyes on the Streets' Ashley Hahn's explainer.
Tuesday, January 28-Thursday, January 30,. Pennsylvania Convention Center, Ballroom A. The remaining five casino hopefuls will each have four-hour hearings on their suitability before the Pennsylvania Gaming Control Board this week. On Tuesday it will be Hollywood Casino Philadelphia and the Provence; on Wednesday Market 8 and Casino Revolution will have their turn; and Thursday morning Live! will go.
Wednesday, January 29, 5:30-7pm. Penn, Houston Hall, 3417 Spruce Street. Explore what's enabling post-industrial cities to regain their footing in the 21st century. Join the contributors to Revitalizing American Cities, Paul Brophy (Principal at Brophy & Reilly LLC), Steven Cochrane (Moody's Analytics), Jeremy Nowak (President of J Nowak and Associates; Board Chair of the Federal Reserve Bank of Philadelphia), Catherine Tumber (Northeastern University's School of Public Policy and Urban Affairs), Kim Zeuli (Initiative for a Competitive Inner City), and Eugenie Birch and Susan Wachter, Co-Directors of Penn Institute for Urban Research. Free, followed by a reception with books for sale. Register online.
Thursday, January 30, 12:30-1:30pm. Penn Museum, 3260 South Street. Preserving heritage is good local business. Hear from Dr. Lawrence S. Coben, Executive Director, Sustainable Preservation Initiative, about how controlled and sustainable economic development can save the world's cultural patrimony instead of putting it at risk. Free. For more information, call 215.746.4475.
Thursday, January 30. 7pm Columbus Square Park Recreation Center, 12th and Wharton streets. Mark Focht of the Department of Parks and Recreation will unveil plans to upgrade Columbus Square Park. Focht will discuss design, funding and timeline. According to Passyunk Post, the park makeover will include shortening the field to make more "passive" green space and redoing the dog run, athletic field, "patio" on the 13th Street side and more.
Thursday, January 30, 11:30pm. 10th and Race streets. Ring in the Chinese New Year at the annual Midnight Parade. Beginning at 10th and Race streets and continuing through Chinatown, the parade will dazzle spectators with firecrackers and lion dances featuring the Philadelphia Suns.