Instead of looking for attention, demonstrate for change – in voting booth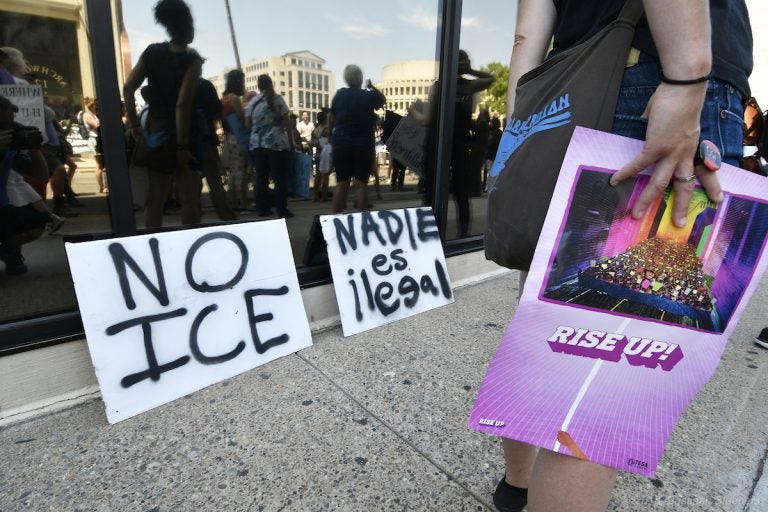 This past weekend, I watched as hundreds of rallies took place in cities from Philadelphia to Los Angeles, drawing thousands of protesters who decried the Trump administration's immigration policies.
Those policies have separated parents from children while dehumanizing entire groups of people. But, as much as these policies alarm me, none of them surprise me, because Donald Trump made his intentions clear on the campaign trail.
That's why, as Independence Day approaches, I'm glad to see my fellow Americans exercising their freedom through peaceful protest. Still, I cannot help wondering why more of us did not spend 2016 engaging in the most peaceful protest of all – the vote.
Trump made his immigration preferences clear on the campaign trail, especially when it came to people of color and religious minorities. He called Mexican immigrants criminals and rapists. He called for a ban on Muslims entering the country. He called for the national implementation of stop and frisk — a police tactic that disproportionately targets people of color, according to numerous studies.
That's why, when Donald Trump took office and continued his attack on black and brown immigrants, no one should have been surprised. We should have expected his claim that Africans come from shithole countries, and his equally outrageous pronouncement that Haitian immigrants all have AIDS. We should have expected his ploy to ban Muslims from entering the country and his push to erect a wall against Central and South Americans.
Yes, taking children from their parents went beyond anything Trump had said before, but it would never have come to that if Americans who disagreed with his rhetoric had come out in greater numbers nearly two years ago. The greatest protest of all is the act of voting.
That's why, as I listen to protesters wax eloquent about the humanity of immigrants, I am emotionally torn. On the one hand, I share their deep concern about the administration's policies. On the other hand, I am angry, because I've had many conversations with protesters, and some have told me that they don't vote.
This is especially troubling to me when it involves people of color. Some of them will tell you they don't vote because they don't want to choose their oppressor. Then they will cynically intellectualize about the holes in the system, all while waiting for the next catastrophe to strike so they can take to the streets and be heard.
But if we sit back and wait for injustice to occur before we decide to raise our voices, we are not looking for change. We're looking for attention, and we must do better than that.
We must do better than spreading the false narrative that voting doesn't matter. We must do better than throwing up our hands and claiming that the system is rigged.
We must understand that, if we do not vote, we cause the policies we despise.
So while I deeply respect those who both vote and protest to hold public officials accountable, I have only one thing to say to those who protest and do not vote: It's your fault.
Your failure to vote helped the administration take children from their parents. Your failure to vote made it possible for this administration to ban travelers because of their religion. Your failure to vote made these discriminatory policies possible.
That's why, this November, I want to see those who intellectualize their failure to vote organize yet another march. But this time, instead of marching in the streets, I'd like to see them march into the voting booth. It will make a bigger difference than shouting their dissent into the wind.
—
You can hear Solomon Jones on Praise 107.9 FM weekdays 10 a.m. to noon.

WHYY is your source for fact-based, in-depth journalism and information. As a nonprofit organization, we rely on financial support from readers like you. Please give today.