'I didn't believe we were going to get out': Stranded US citizens finally make it home
Though thousands of U.S. citizens remain stranded abroad during coronavirus, some Americans are successfully making the trip back home.
Emily Blanck and her daughter, Julia Carrigan made it safely back to the United States over the weekend after being stranded in Santa Cruz, Bolivia for a week. They were two of the many Americans trying to get home amid the global coronavirus pandemic.
As of March 17, Bolivia closed its borders to nonresidents and suspended all international travel.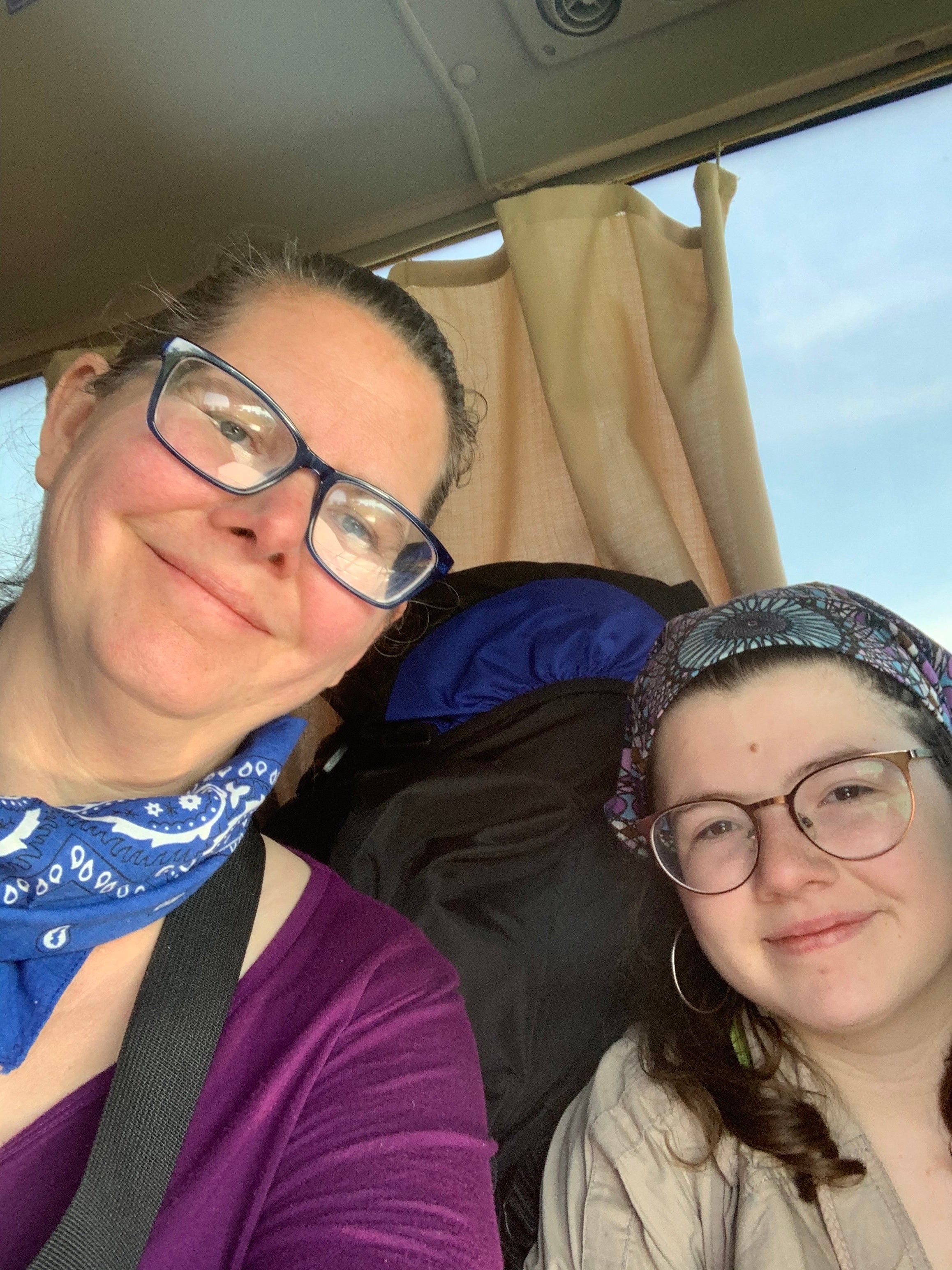 "I didn't really believe that we were going to get out of the country until we were on the bus," said Carrigan, a student at George School in Bucks County, referring to a bus she and her mom took to the airport.
The duo received an email about their flight from the U.S. State Department four days prior to their departure, but were unsure if they would actually get on the plane.
The State Department was working with a Bolivian travel agency called Tropical Tours. When Carrigian called Tropical Tours to confirm the time they would be picked up to go to the airport, the person on the other end of the line hung up on her. Both Carrigan and her mother had to guess when to be ready.
Once they were on the bus, everything changed. Other stranded travelers greeted them with cheers when they boarded.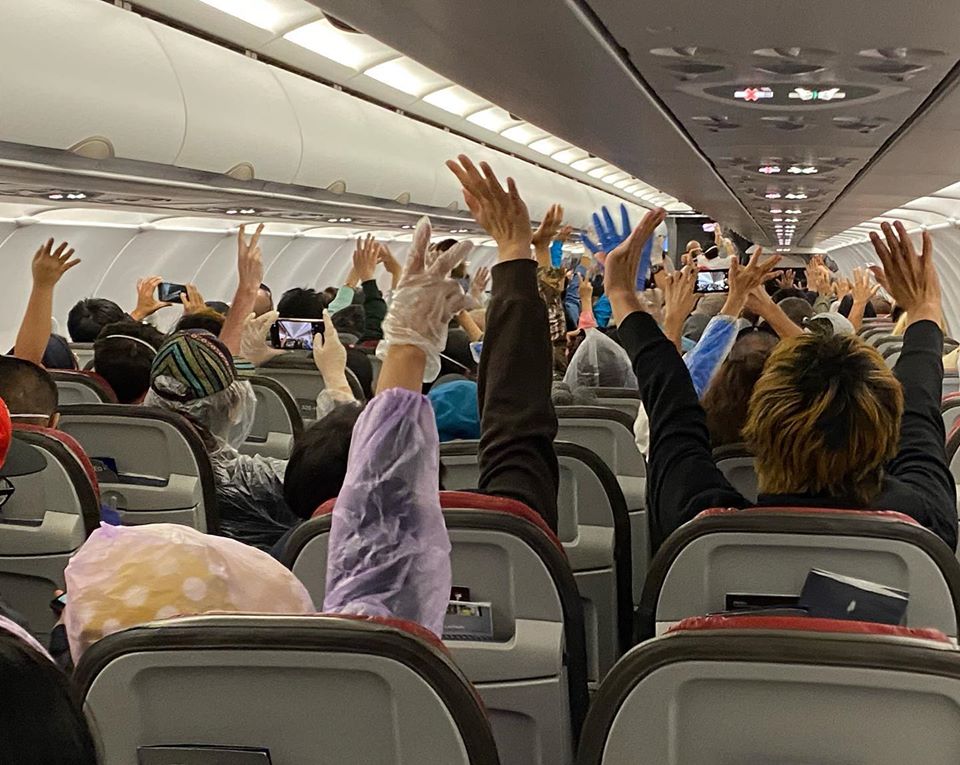 "It was really nice stepping on that bus and being around other people who were in our same situation," Carrigan said, noting she immediately felt relief and a sense of community.
Despite many complaints from Americans about the State Department's repatriation efforts, Carrigan says her experience this time around was positive. An American Embassy representative contacted them via WhatsApp to check in on the pair throughout their journey to the airport and ensured they had adequate food and water.
Blanck, who lives in Glassboro, N.J., says they are just trying to adjust to being in the U.S. They're completing a mandatory 14-day quarantine, catching up on work, and getting used to life at home.
"The big thing has been readjusting our mentality so we're ready to get work done, be here all the time, and negotiate space with family," she said.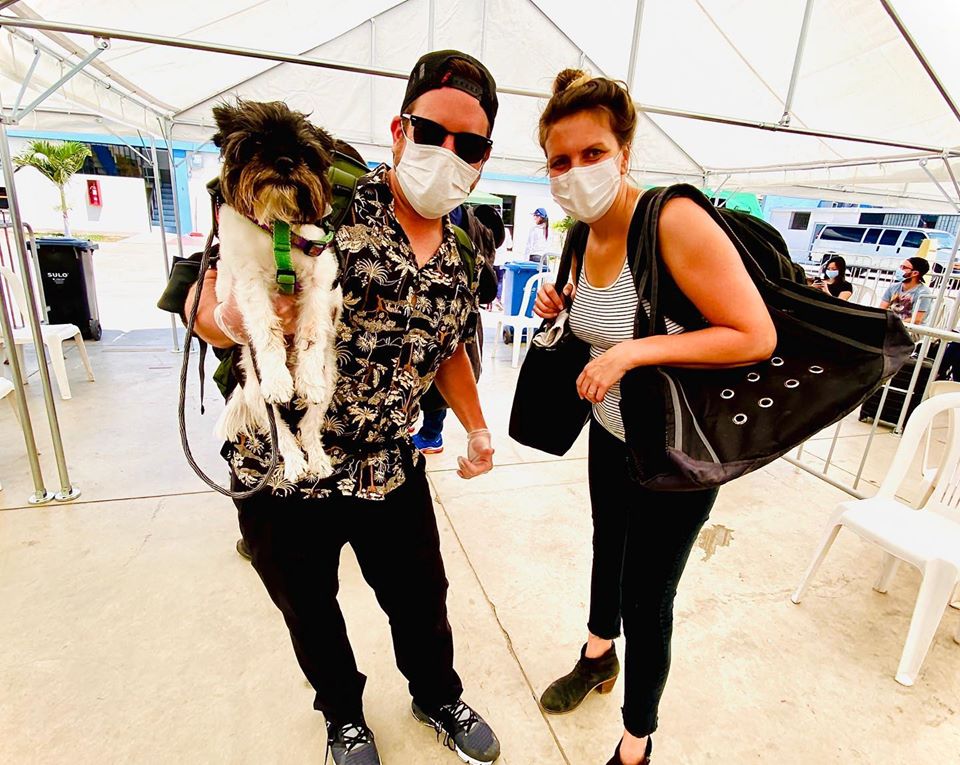 Rich Levering and Sara Schuenemann, two Americans who were recently stranded in Lima, Peru, also just arrived back safely. They returned to the U.S. via a Taiwanese charter flight on LATAM Airlines. After receiving final confirmation from the State Department that emotional support animals are not eligible to travel on repatriation flights, Levering and Schuenemann had  to find a charter flight that would accommodate their dog, Banjo. The pair, who work in Philadelphia, say their journey will not end until they ensure the safe return of other Americans left behind in Peru.
WHYY is your source for fact-based, in-depth journalism and information. As a nonprofit organization, we rely on financial support from readers like you. Please give today.