How to sort through the uneasiness Thanksgiving brings this year
Deciding to gather or not can seem like just one more thing to deal with in this pandemic-disrupted year.
Listen
1:36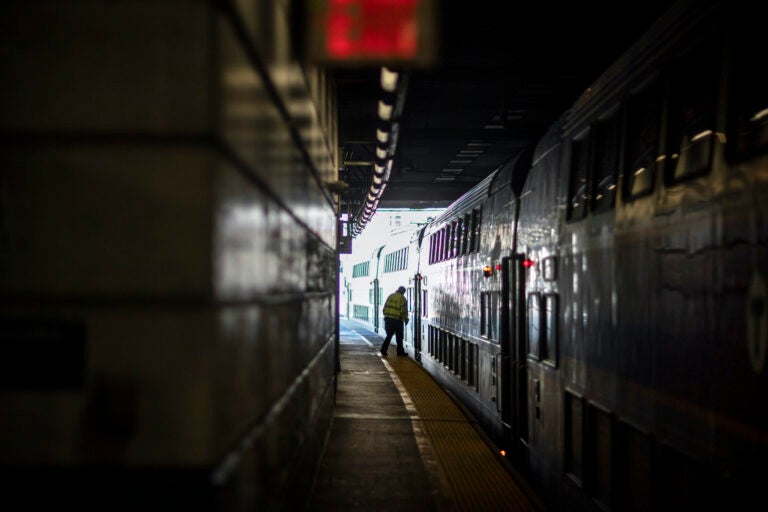 Ask us about COVID-19: What questions do you have about the current surge?
Catherina DePaz of Philadelphia always spends Thanksgiving with her sister, their partners, and her brother and his kids at their parents' house in New Jersey. She and her family go above and beyond to ensure the kids have a joyful experience.
But this year, the family is on the fence about how to celebrate the holiday, how to provide a sense of normalcy for the kids but also keep everyone safe. DePaz's father recovered from COVID-19, so she knows all too well about the dangers of the virus, and she doesn't want him to contract it a second time.
"My mom is an optimist, and she's still hoping (even though all the signs are clearly pointing to no) that the family can come together and celebrate Thanksgiving. But I told my mom and sister about the dangers of it," DePaz said. "It's really special to my mom and my parents that we're there, but it's obviously not the best idea and it's probably not going to happen — but she's waiting until the last moment."
Like many families these days, DePaz and her loved ones are grappling with a lot: "For sure, a mix of emotions — scared, anxious, sad about the holidays and not being able to see a light at the end of the tunnel."
"Earlier this year, we had to miss Easter, and that was a bummer too, because that's another big holiday where my family comes together, we have a big meal and celebrate," she said. "So no one expected or hoped that this far into the year, the biggest holidays of all, would be affected by this."
Jacqueline Schaefer of Philadelphia feels the same way about Thanksgiving. She usually visits her parents in New Jersey, along with her husband and her brother. This year, they're trying to decide whether to meet outdoors at least six feet apart from one another, or meet over Zoom — which is how they marked the Jewish holidays this year.
"My family doesn't get together very often, and my husband and I are both teachers, so we've been teaching from home virtually, and it feels very isolating," Schaefer said. "Thanksgiving is a time where everyone has off work so we could potentially see my parents, and it feels devastating to know that it's still really not an option because of COVID."
Public health officials are urging people to avoid gathering with people outside their households for Thanksgiving and other holidays. Data shows that much of the current coronavirus surge is being caused by casual occasions like small gatherings — transmissions scientists say likely reflect people's fatigue after so many months of social distancing.
Christina Carson-Sacco, a psychologist and practice owner of the Center for Neuropsychology and Counseling in Bucks and Montgomery counties, said about 90% of conversations with clients in the last week included the struggle with separation from loved ones during the holidays.
"I'm hearing a lot of people say, 'Well, I haven't seen my aunts and uncles and grandparents as much, so I really want to see them this time.' It's hard to say they don't know when that could happen," Carson-Sacco said.
"I had someone tell me they're having separate Thanksgivings over Zoom. Some families are doing a potluck. And then they're going to do a do-over — so who's to say we can't gather around a traditional Thanksgiving dinner in a couple months and do it over? There is pressure, but I think people don't want to look back and say, 'I wish I hadn't done that. Because once something tragic happens, there's no going backwards."
University of Delaware psychology professor Philip Gable has been surveying people across the United States since March to research how social, emotional and motivational factors have changed throughout the pandemic. He wants to know what their emotional experiences and social support has been, and any correlation to how much of a threat COVID-19 is to them.
Early on, Gable said, he found that people were emotionally drained. As the pandemic continued, however, people reported having fewer negative feelings, he said.
"People were feeling down, they were experiencing a lot of worry and anxiety. They felt time was really dragging by in March. As we've continued on, they slowly felt like time was moving faster and felt less negative worry and anxiety and a lot more like time is moving faster to them," Gable said.
Still to be seen is how the current surge and some new demands for social isolation will affect people.
"My concern is in the winter, is it going to cause people to worry, get anxious, stack up on toilet paper? Or are we going to continue this thread of, 'Oh, OK, this is the new normal, I know I'm supposed to wear a mask, the numbers are spiking, but we've seen that before,' I'm wondering how people are going to react to that," Gable said.
How concerned people are about contracting COVID-19 predicts whether they will follow social distancing measures, he said.
"I'm feeling like it's less emotionally driven now, and more of the norm driven, in the way mask-wearing is kind of like wearing a seat belt, it's what you do to be safe and it's not unusual to go out in public and seeing a bunch of people wearing masks," Gable said.
"[But] my personal sense, and I don't have data for this, it's the holidays and people are going to want to try to get together regardless," he said. "I think the spike we're seeing now is from Halloween, and I have a feeling we're going to see more of that, as people are like, 'Well, my family circle doesn't have it, so I think we're going to get together, but I didn't tell my family I went to a meet-and-greet party with friends.'"
Ambivalent? Anxious? Face the feelings
Carson-Sacco advises individuals struggling with these abnormal times to acknowledge how they're feeling.
"The first thing I ask people to do is just pause and acknowledge they're feeling sad or anxious about the holidays, because I think if we skip right to how we do things, bottling up those feelings that you've been bottling up through 2020 will get us into a jam," she said.
"So I ask people to identify how they're feeling about the holidays … that this is going to be hard. There are things they are missing, they might have lost family members this year, or lost their job, or lost a sense of security in the world. So acknowledge their loss and their feelings."
The challenge is to find ways to have a fun but safe Thanksgiving.
"What I've been thinking about is how can we have a different holiday, but still make it a good holiday? What I'm looking at is how can you rise to the challenge and get creative about how to connect to others so we're not lonely or missing people, but still do it safely," Carson-Sacco said.
The new normal could also be a blessing in disguise, she said.
"For so many of us, when we think about the holidays, it becomes very nostalgic, we romanticize that it's been perfect every year and it's this wonderful warm, laughing and hugging event — and let's be honest, it's not always that. For a lot of people there's a financial strain around the holidays, there's a lot of pressure, there's a lot of extra tasks, just being incredibly busy, and sometimes there's time spent with people that's not healthy for us or that we look forward to," Carson-Sacco said.
"Over Zoom, if you don't make the drive, you can still connect with your cousin in California. I think phone calls make us slow down and actually have a conversation. A lot of holidays, we're running around and trying to take care of everything and make everybody happy, and you don't really have any heartfelt conversations. So time on those Zoom calls could be fun," she said. "You can play a game, you can have conversations about important topics, or not so important topics, ask older relatives to tell stories about their lives or learn things about one another that maybe we wouldn't do if we were busy creating the perfect holiday dinner and trying to cram people into one room and kids running around. So, it might be a more focused connection this year."
Finding the silver lining this holiday season is exactly what TJ Griffith of Aston, Pennsylvania is trying to do. Normally, he, his wife and their two kids visit his mother on Thanksgiving day, and his wife's aunt on Thanksgiving evening. This year, they're staying home and cooking Thanksgiving dinner for the first time. Griffith is looking forward to spending quality time with his family at home.
"I was a little bit relieved. I don't think we were too excited about being in a big crowd," he said. "And it sounded interesting and new to be doing it on our own, so we are kind of excited about doing it on our own."
Take time to step back
Gable said he believes humans are very resilient, and that there are many positive things about our current situation.
"The people who need more social interaction are finding ways to get that, and the people who are more OK with having more distance are finding ways to cope with that as well," he said. "I think we're going to see a lot more introspection. They are spending more time with their own thoughts."
People are even finding more time to reflect on whether their jobs bring them happiness, and some are embarking on new career paths.
"We can't be distracted as much by the other things that were cheating us from considering those thoughts. In one sense, we might emerge from this a bit more self-aware as individuals," Gable said.
For those struggling to find the positive in 2020, Carson-Sacco recommends taking a breath, going for a walk and focusing on the little things to be grateful for.
"I think [that] what we're tired of is feeling that the world is out of control. Take control over things you can control while keeping yourself safe. You can control taking good care of yourself or avoiding getting into a high conflict discussion around politics, if that's draining for you. If you miss your friends, go for a walk with them, or sit around a fire pit with blankets. Connect with people in creative ways, find safe ways to do that without putting yourself and family at risk," she said.
And if you're trying to politely decline an invitation to a holiday gathering? Carson-Sacco has a suggestion; "'I greatly want to be with you, I miss you terribly. However, I would feel horrible if I hurt anyone by being there. Let's find another way to connect.'"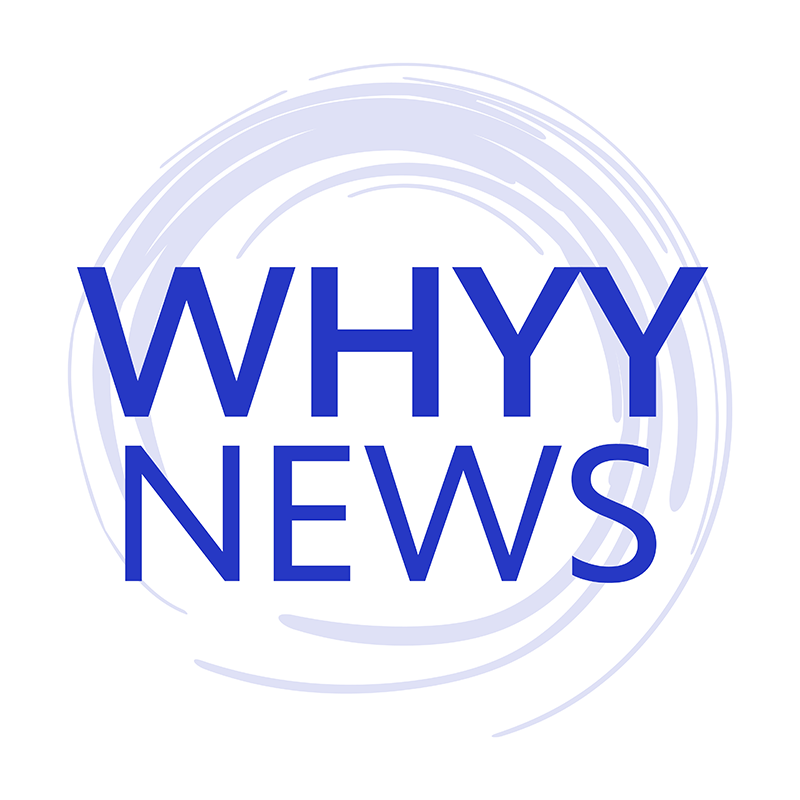 Get daily updates from WHYY News!
WHYY is your source for fact-based, in-depth journalism and information. As a nonprofit organization, we rely on financial support from readers like you. Please give today.