How to replace aggression with job opportunities: City Council looks at ways to curb the violence
As Philadelphia struggles with continuing violence, City Council discussed Thursday how aggressive activities might be replaced with employment.
Anti-violence activist Bilal Qayyum spoke on an effort underway to create 80 new Black-owned businesses a year in partnership with the city to help young people find job opportunities. He said there remains a communications issue in the city.
"How do you connect anti-violence groups with the city and city departments, workforce development or commerce, the larger white corporate community that should be and do a lot of hiring with institutions in this city?" Qayyum said
Patrick Clancy of Philadelphia Works, a career service agency, said education is the key to help fill jobs in the life sciences field, which is constantly seeking workers.
"To make sure as life sciences are growing in University City or at the Navy Yard, we have a pool of applicants that know what STEM is, so we're working on that."
Clancy said the agency also is developing training programs for the hospitality industry and other employers that are seeking workers.
Rev. Gregory Holston of the Black Clergy of Philadelphia and Vicinity spoke on behalf of the District Attorney's Office as senior adviser on policy and advocacy, saying poverty, systematic racism, and violence are all interconnected.
"Sixty years of disinvestment, making parts of Philadelphia look like war zones, and 10 years of disinvestment in our schools, mostly in Black and Brown communities, have left neighborhoods devastated."
Those issues and the pandemic have increased gun violence, said Holston, with more than 200 homicides on the books in the city this year.
Holston said getting people into jobs is a good effort, but we are at a "generational point in our nation unlike any other."
The $1.4 billion in federal recovery act money will help the city if used properly, said Holston, who noted that putting money in the pockets of regular people gives the city an opportunity to do new things about systematic racism, poverty, and gun violence. But he also called for "something radical" to be done, especially regarding racism.
Qayyum said he's concerned about the low minimum wage and whether the federal unemployment supplement is slowing the impetus for people to return to work. He said he hopes new business opportunities will encourage young people to participate in making the economics work for those who are trying to make a life for themselves.
Holston said people are craving entrepreneurial opportunities. He wants to see a different way of addressing those opportunities for people who cannot move on to higher education. Leveraging the federal windfall could help close inequities between racial and socioeconomic groups, he said.
William Carter, of the Greater Philadelphia Chamber of Commerce, said that organization is currently engaged in expanding growth inclusively in the city, taking steps such as rehiring a diverse workforce and finding more opportunities for Black and brown businesses to work within the confines of an inclusive growth budget for Philadelphia. He said the plan is designed to help create an inclusive quality of life in the city.
Carter said he wants to send a message to young people that if they can buy products, they can also manufacture and sell those products. Creating opportunities and highlighting the path toward opportunities can help overcome what some believe is an insurmountable divide from purchasing to entrepreneurship.
With the right mindset, Carter said, there are plenty of talented young people who can build and create rather than consume. It's about showing people that they can run their own businesses to give them the incentive to create something that will have staying power and something that is an alternative to violence, but both the public and private sectors have to join together to make it happen.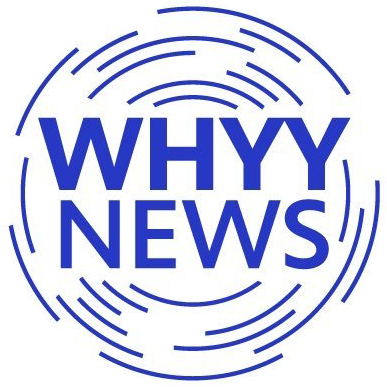 Get daily updates from WHYY News!