Hard-hat harmonies: Music returns to (and above) the Avenue of the Arts
With its theaters closed for six months and counting, the avenue will ring out with music again as performers perch high up in a half-finished building.
Listen
1:49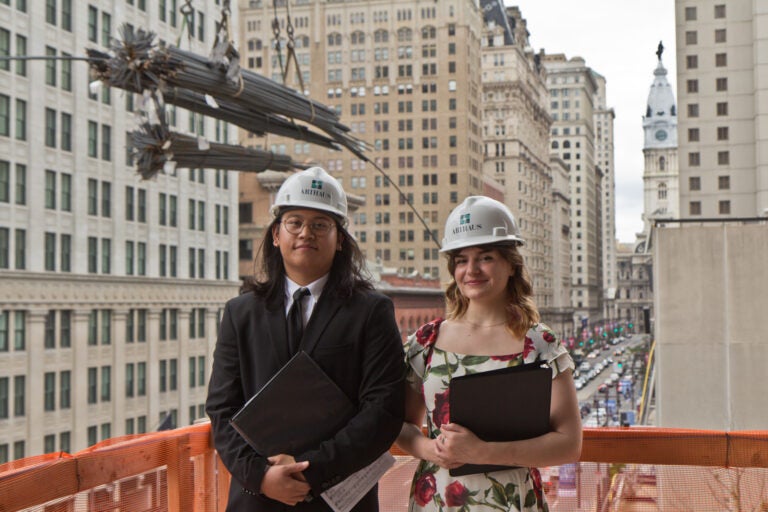 Sometime in 2022, the seventh floor of Arthaus on South Broad Street will house the luxury residential building's indoor swimming pool and hot tub, but right now it's a bare concrete floor littered with construction materials. It doesn't have walls yet, or windows. A tasseled fringe of steel rebar spills out from the edge, signaling where a terrace will one day be poured.
Arthaus is barely halfway done — 26 of its 47 floors are built, but only as a stack of concrete slabs. The infrastructure is still open to the air.
Standing on the seventh-floor precipice, opera singers Miranda Pilato and Andrew Malabunga look out over the Kimmel Center, the Wilma Theater, the Merriam Theater and the Academy of Music, sites that make up Philadelphia's Avenue of the Arts. None of them has been open in six months because of the coronavirus pandemic.
Accompanied by the roar of traffic, the rumble of concrete trucks, and the grind of power tools, Pilato and Malabunga sing a duet, "Pur ti miro" from Monteverdi's opera "The Coronation of Poppea."
"The city has an energy which helps the performance," said Malabunga, a senior of vocal studies at the University of the Arts. "It's a different energy to me."
This aerie performance space is unusual, to be sure, with 200 hard-hat construction workers busily doing their jobs and pedestrians flowing up and down the avenue below. Pilato said she won't let it distract her.
"Anytime when you're singing with someone else, it's important to listen to them. Now we really have to do that," she said. "It's about honing in on the other person where they are at."
Developer Carl Dranoff has allowed his construction site to be used as an ad hoc performance space for "Serenade on the Avenue," three planned concerts — one opera, one Broadway and one jazz — that will take place over the next month, on Sept. 16, Sept. 30 and Oct. 14.
During each 30-minute concert, all construction activity will cease.
"The elevators will stop working, hammers and saws will stop clanging, the concrete trucks will stop rotating," said Dranoff. "We will be listening to great singers."
All the musicians were coordinated by AJ Luca, a faculty instructor at University of the Arts and a performer herself. She will be part of the Broadway musical concert on Sept. 30, performing solos and duets with Giacomo Fizzano — selections from "Hamilton" and "Guys and Dolls" and a smattering of Sondheim.
"We're looking at this beautiful city, in this awesome building, to play music on the street in Philly at a time when people need art more than ever," said Luca. "I know that's going to be inspiring for us."
The jazz concert Oct. 14 will feature a UArts trio, with faculty member Kevin Hanson (guitar), Ravi Seenarine (saxophone) and Shanon Chua (vocals) performing popular songs by Cole Porter, George Gershwin and Johnny Mercer.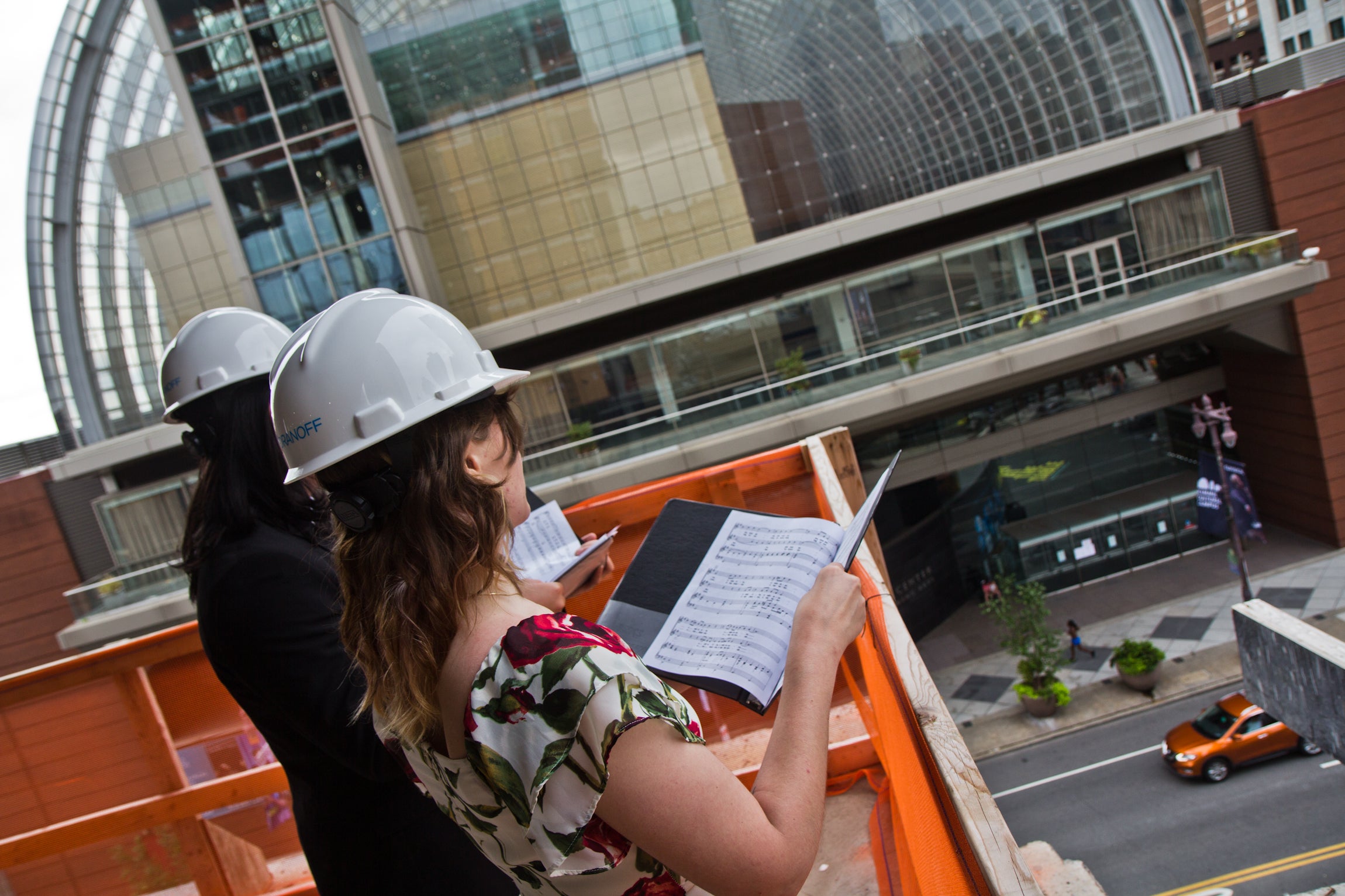 The performances are not only meant to promote the building, which Dranoff hopes will begin to have tenants as early as next year, but bring a taste of the arts back to a theater corridor that shut down six months ago.
"I live on the Avenue of the Arts. We miss the arts in Philadelphia," said Dranoff. "We wanted to figure out a way to showcase performing arts during the pandemic, to give performing artists a chance to perform in front of a live audience, and create excitement."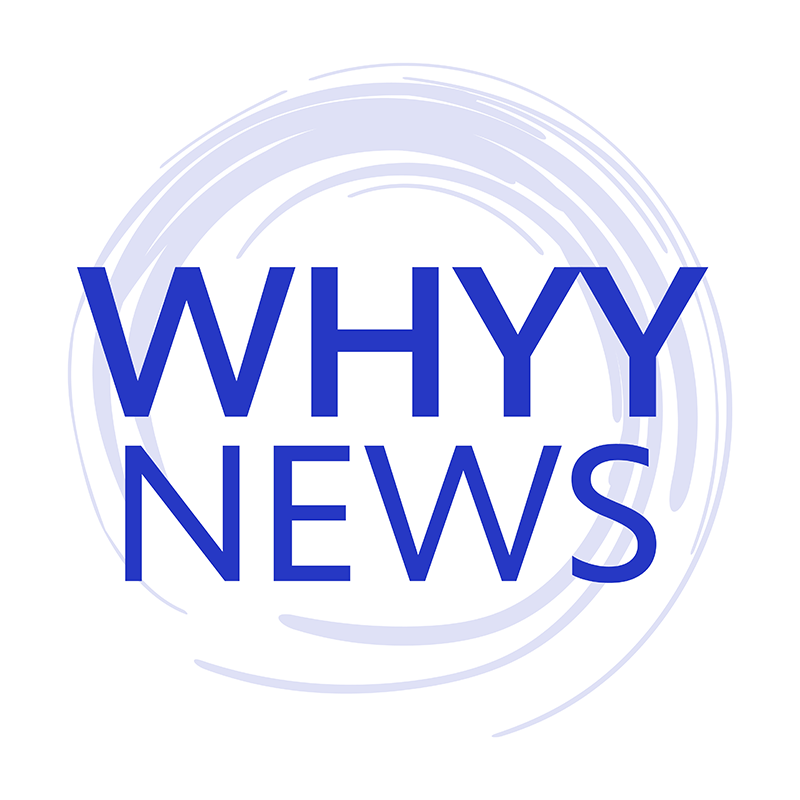 Get daily updates from WHYY News!
WHYY is your source for fact-based, in-depth journalism and information. As a nonprofit organization, we rely on financial support from readers like you. Please give today.