Harassment and hate crimes have spiked since the most recent Israeli-Palestinian conflict erupted
Philly- and Jersey-area officials have cautioned that certain individuals and institutions could become targets of hate.
Listen
2:40
What you need to know
More than 4,600 people have been killed in Gaza, and more than 1,400 have been killed in Israel. At least 222 people were taken hostage from Israel.
Over 1 million Palestinians have fled their homes, as Israel prepares for an expected ground invasion of Gaza.
President Biden and Philly-area leaders have largely stood behind Israel.
Here's why Hamas and Israel reached this moment now — and what comes next.
From Philly and the Pa. suburbs to South Jersey and Delaware, what would you like WHYY News to cover? Let us know!
After the Hamas attack on Israel on Oct. 7 which killed 1,400 and took 200 hostage, U.S. Army veteran Michael Wilson attended a Philadelphia rally and spoke in support of Palestine.
Shortly after, his family and friends informed him that his name, email address, and photos of his home were posted across the internet.This form of online harassment, called "doxxing," entails the public disclosure of  identity, address, or other personal details.
"I said, 'wow.' That sort of shocked me in the beginning," Wilson recalled. "They said aren't you scared? Well, I don't know so much about scared as I was really unbalanced."
Across the country, community organizers and activists are reporting an uptick in harassment and threats of violence against Palestinians, Muslim communities or anyone perceived to be an Arab.
In the days following the leak of his private information, Wilson said he was receiving 50 hate calls an hour. At some point, he stopped answering his phone if he didn't recognize the number.
"I don't want to hear what they were saying to me: 'I know where you live. Your time is up. We're going to kill you n***er. You shouldn't have said what you said.'"
The recent spike in harassment and doxing is similar to post-9/11
On Oct. 14, 6-year-old Wadea Al-Fayoume was fatally stabbed 26 times in his Illinois home. His mother, Haanan Shahin, was also attacked, but survived. Authorities charged the family's landlord, 71-year-old Joseph Czuba, with first-degree murder, attempted first-degree murder, and two counts of hate crime.
Last week, the FBI and other law enforcement agencies cautioned that individuals and institutions such as mosques and synagogues with connections, real or only perceived, to the conflict overseas could potentially become targets of attacks in the U.S.
Officials from local chapters of the Council of American-Islamic Relations said they are looking into several incidents of harassment and doxing in the region.
The Philadelphia office reported that it documented several harassment incidents against students, and employees in the corporate and public sectors. MJ, a 17-year-old high schooler in the Philadelphia School District, said he has been extra cautious at train stations and public places.
"As a Palestinian American living in America right now, I assure you we do not feel safe," he said. "I've had slurs thrown my way this all week. I've been called terrorist.
I've been called baby killer. I've been called rapist. I've been called antisemitic all by grown men, various grown men and women throughout the city just on my way to school or at these protests or going back home or anything of the such."
MJ said he feels the post-9/11 dogma, which he had only ever heard about, is starting to re-emerge.
At CAIR New Jersey, officials are working with five Rowan University students who are facing academic review following posts they've made about the conflict.
"This all has a muzzling effect," said Dina Sayedahmed, communications manager for CAIR New Jersey. "It prevents Palestinian students from sharing their stories and the realities of Israel's war on Gaza and instead succumbs us to one mainstream narrative that is often inaccurate."
The organization is working with high school students in Cherry Hill who spoke up to support human rights in Palestine and received immediate backlash from classmates and some parents.
"These parents circulated minor students' photos online and community forums, Facebook, and other places, opening them up to harassment across the township," Selaedin Maksut, CAIR New Jersey executive director, said.
Maksut said one of the students had her hijab ripped off and that a teacher in her classroom said anyone who supports Palestine is a "terrorist."
"Upon dismissal, Zionist parents entered the school hallway intimidating Muslim Palestinian students," he added. "The students asked security if they can exit the building through the back, their request was denied."
Lavanya Raghavan, a board member of AAPI Montclair, adds her organization is concerned about backlash against the Asian American community and are tracking those incidents.
"People who are misidentified as Arab Americans, such as the Sikh community, face that hate," she said.
Checking 'every single day' to avoid being doxed
A college student from Delaware, who WHYY News is identifying as Kisa, is afraid that she will be doxed, despite not attending a rally or a vigil.
Kisa, who is Pakistani and wears a hijab, was walking on her college campus with another Muslim friend when they were met with hostility from strangers.
"People were walking by and they were saying some pretty disgusting things about us under their breath," she said. "They were also very clearly upset."
Someone also attempted to take a photo of her and her friend.
"He [was] walking really fast," Kisa said. "He gets to like a position that's kind of diagonal to us and he very clearly takes a picture of us."
Eventually, the girls were cornered by several people, who accused them of painting a Palestinian flag near a quad on her campus. The man who took their photos joined the group and began taunting them.
"He starts being really aggressive and sort of turns the conversation from 'hey, what do you think we can do,' to 'why do you think this was okay, why would you do that?'"
Since that incident, Kisa has been anxiously monitoring the Canary Mission, a website that describes itself as documenting those who promote hatred of America, Israel, and Jews on college campuses.
"I've been checking it every single day since then to make sure that myself and my friends are not on there," she said.
---
WHYY's Sophia Schmidt contributed to this story.
If you have been a victim of vandalism, threats, or assault and you believe the act was motivated by your actual or perceived race, color, religion or national origin, the Pennsylvania Human Relations Commission suggests you report with local law enforcement.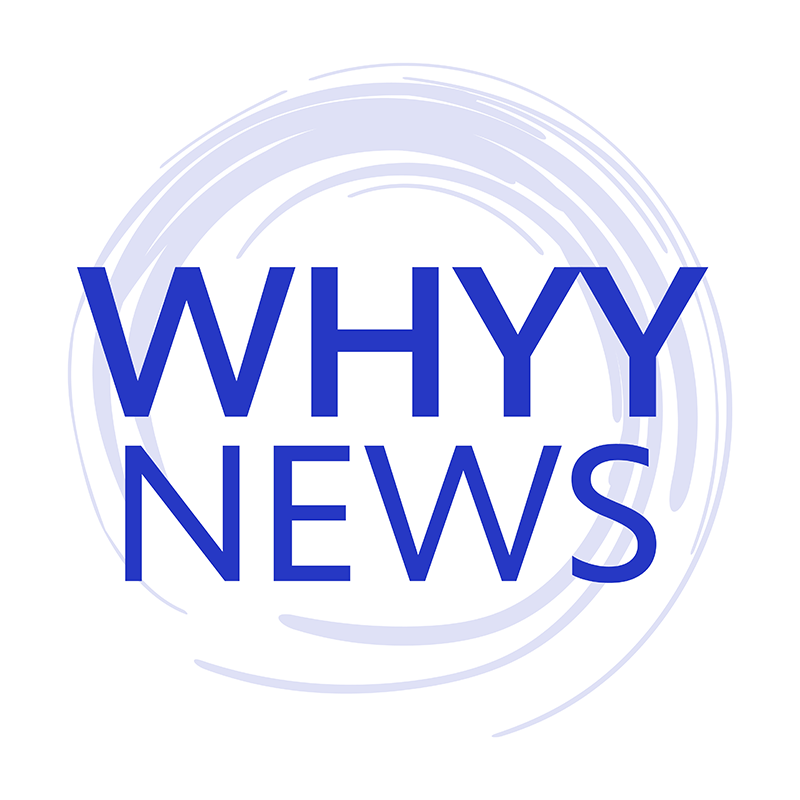 Get daily updates from WHYY News!
WHYY is your source for fact-based, in-depth journalism and information. As a nonprofit organization, we rely on financial support from readers like you. Please give today.