GOP legislators are backing Philly Dems' housing bill. Why? Blight is a statewide issue
Several key Republicans are getting behind legislation sponsored by Philly Democrats to use surplus state funds for home repairs.
A coalition of progressive Pennsylvania Democrats has begun pushing a bill that would use a chunk of the state's budget surplus to help people pay for home repairs. But unlike many Democratic funding initiatives in Harrisburg, this one isn't automatically doomed.
Key Republicans are supporting the measure — something that makes a huge difference in a GOP-controlled, often starkly-divided legislature.
They include moderate Dan Laughlin (R-Erie), Pat Browne (R-Chester), who chairs the powerful Appropriations Committee and has a lot of sway over budget allocations, and Dave Argall (R-Schuylkill).
Argall is often a big spending opponent. But he said in this case, he thinks lots of Republicans might be happy to use some federal dollars. Insufficient housing, he said, is an issue that affects both blue and red parts of Pennsylvania.
"You're going to see blight in any town in Pennsylvania that has faced economic difficulty," he said. "It doesn't matter whether it's big or small. If the coal mine closed, if the steel mill closed, if the major, important employer left town, that town is going to have some challenges."
Known as the Whole Home Repairs Act, the measure is intended to help homeowners across Pennsylvania make necessary repairs that they can't afford, both to houses they live in, and to ones they rent out to tenants. These repairs would range from relatively minor fixes — weatherization, patching a leaky roof — to major renovations that could keep aging homes inhabitable.
Sen. Nikil Saval (D-Philadelphia), who is spearheading the bill, said he thinks that as prices rise and housing stock ages across the commonwealth, this is the most straightforward way to keep people safely, affordably housed.
"We know that low income households spend a quarter of their incomes on utility bills," he said. "We know that three quarters of low and moderate-income homeowners are denied home repair loans by conventional lenders, and … extreme weather is exacerbating the deterioration of our buildings."
He added, "the fight for affordable utilities, the fight for safe communities, the fight for housing security, and the fight for equity and justice are all the same fight."
Saval, a former ward leader, organizer, and housing and architecture writer, is relatively new to the Senate. This bill was one of the first things his office began working on after his 2020 election, he said, and now he and co-sponsors in the House and Senate are pushing to get it included in the next fiscal year's budget.
He and other supporters of the measure spoke Monday in South Philadelphia's Hawthorne Park — the first stop in what will be a statewide tour in support of the bill. The coalition included city, state, and federal lawmakers, and groups including POWER Interfaith, Philly Thrive, Make the Road PA, and the Sunrise Movement.
They envision a system that knits together existing programs that help homeowners pay for certain repairs and improvements, but that don't always cover everything homeowners need.
Steve Luxton, who heads the nonprofit Energy Coordinating Agency and helps people pay for weatherization that can lower their utility bills, noted that "about 60 or 70%" of the people who apply for weatherization assistance can't get it because of structural problems with their homes.
"You can't have a drop of moisture falling inside your house that isn't controlled," he said. "So we put Mrs. Smith's house on the back burner, and tell Mrs. Smith, 'When you get your roof leak fixed, give us a call.' Now, we know that isn't going to happen in most cases."
Shawmar Pitts, an organizer with the group Philly Thrive, noted that it can be common in Philadelphia for low to middle-income homeowners to fall behind on repairs, become overwhelmed, and then feel pressured to sell their family home to developers for a fraction of its true worth. This, he said, creates a cycle of gentrification and loss of generational wealth.
"That's why this bill is so important," he said. "It speaks to the needs of the people in our community, and it would afford them the opportunity to stay in their homes."
The program would be run under the state's Department of Community and Economic Development. County agencies — or groups that do housing assistance work within counties — would apply for certain amounts of money, and then help property owners apply to get a slice of the funding.
Individual homeowners would be eligible for a grant of up to $50,000, and landlords would get a repayable loan for up to that same amount — though if granted, that loan would carry additional restrictions on how much that landlord could charge in rent.
Additional money would also be used to add staff on the state and county level to help shepherd people through the grant or loan process, and to provide workforce training so that more people can get certified to weatherize and upgrade aging houses.
There are still a few big question marks in the bill — namely, how much money it will actually include for home repairs and program costs.
Saval was hesitant to put a dollar amount on it, and said he's still in talks with others in the legislature, including Republicans who are typically reluctant to spend on social programs. He noted, though, that he envisions a program that will "scale up over time."
He and other Democrats also emphasized that Pennsylvania is currently in a rare position of having a more than $6 billion budget surplus — due both to higher than expected revenues, and unspent federal COVID-19 relief dollars.
The state's Independent Fiscal Office has projected the state could still end up running a deficit in the next several years, but Democrats have pushed back on those projections and maintain now is the time to invest in social programs.
Argall remains a little skeptical about spending too much of the federal relief money. But this, he said, seems justified.
When Saval approached him about co-sponsoring the bill, he immediately thought of Mahanoy City, a small borough in northern Schuylkill County that has seen a huge population contraction over the past century. Some of the houses there are abandoned and dangerous and need either a lot of work, or demolition. He's been trying for years to figure out how to pay for it.
"It's one of those ideas that just makes sense," he said.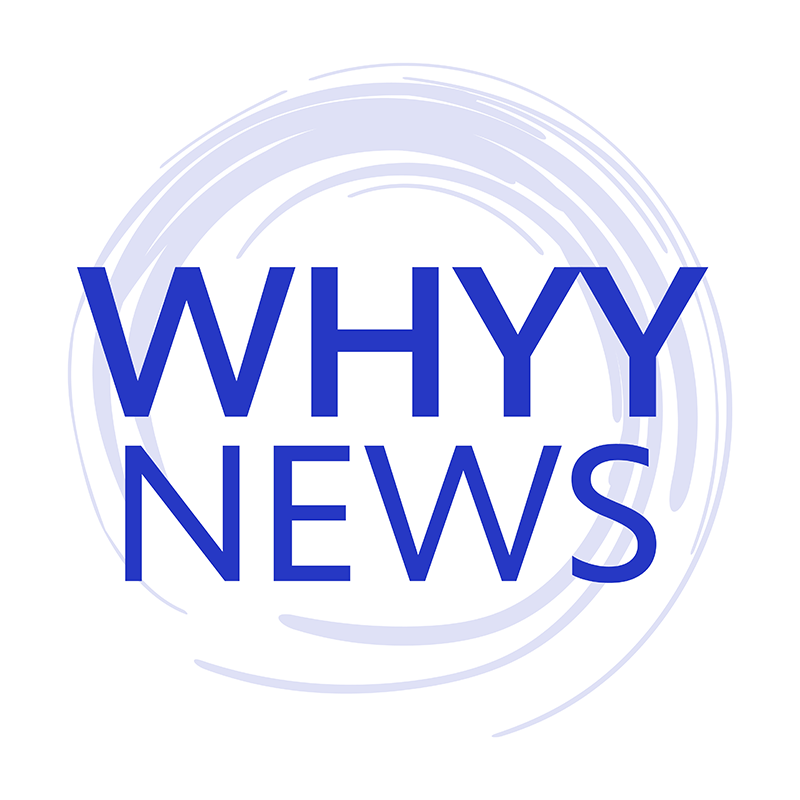 Get daily updates from WHYY News!
WHYY is your source for fact-based, in-depth journalism and information. As a nonprofit organization, we rely on financial support from readers like you. Please give today.