Germantown Town Hall project has a potential developer, but no timeline for completion
Developer Anthony Fullard has access to the site, but hasn't been selected to purchase the property from the Philadelphia Industrial Development Corporation.
New details have emerged about a nascent proposal to redevelop Germantown Town Hall. But the vacant building's future is far from secure.
During a virtual community meeting held this week, developer Anthony Fullard said the "complex" project would be completed in two phases — if the Philadelphia Industrial Development Corporation ultimately selects his company to purchase it, a decision that currently has no timeline.
The first phase would see the historic town hall structure transformed into a mixed-use property with apartments, event space, and office space, said Fullard, adding that plans may also include space for a restaurant and units for short-term rental through Airbnb.
The city-owned building, which dates back to the 1920s, would also be open to the public as a "tourist attraction."
Fullard said the second phase of the project would be focused on the construction of a brand new apartment building that would sit directly behind Town Hall on Haines Street near Germantown Avenue. The property that houses the city's 14th Police District would likely be demolished.
"One of the options is to include the police station into our development scheme within the Town Hall — if that's possible. Our second plan is to work with the police station for relocation," said Fullard, president of West Powelton Development, during the Monday night meeting.
Fullard told residents that renovating Town Hall would "easily" cost $10-12 million.
"But again, we are still going through our engineering research. Once we get that information back, then we can begin to drill down on the cost that we would need," he said.
West Powelton Development gained access to the site roughly a year ago after signing a memorandum of understanding with PIDC. The company is required to submit a feasibility study to the development corporation, which will determine if the redevelopment plan is viable.
The study must include a building assessment, a historic assessment, as well as environmental and engineering studies, among other components.
There is no deadline for the submission.
"There is no update on PIDC's end regarding this potential development, and it is unlikely that there will be any updates until later this spring at the earliest," said spokesperson Kevin Lessard in an email.
Some neighbors are concerned Fullard's proposal will never be realized.
"We really wanna see a more solid proposal," said Julie Stapleton Carroll with West Central Germantown Neighbors. "If he can bring a solid plan, we'd be completely behind him."
Monday's meeting came as the fate of the Germantown YWCA, another historic building on Germantown Avenue, remains up in the air. And as a third neighborhood asset, the former home of Germantown High School, also remains vacant and undeveloped.
A tug-of-war between a community group and City Councilmember Cindy Bass has effectively halted the redevelopment of the Y, a long-vacant neighborhood landmark.
The dispute is rooted in the city's decision in 2021 to cut ties with KBK Enterprises, the Pittsburgh-based company selected to restore the beloved building in 2016. The change came after neighbors pressured the Philadelphia Redevelopment Authority to change course because KBK failed to show it had the financial capacity to follow through on the project.
After terminating KBK's redevelopment contract, the authority planned to solicit a second round of bids to renovate the blighted property. But that has yet to happen.
David Thomas, president of the Philadelphia Housing Development Corporation, has said the agency couldn't move forward with the process because it was still addressing concerns raised by Bass about KBK's removal. She said the city discriminated against the Black-owned company, which is also one of Bass' political backers.
Fullard, who lives in Germantown, has also supported Bass, according to campaign finance reports, raising questions about why he was selected to work with PIDC.
"PIDC owns the site and they are managing the process to select a qualified developer. As a representative of the people, it's my responsibility to ensure that input and feedback are in the conversation," said Bass in a statement.
Germantown High School, which sits just up the street from Town Hall, has remained empty since it closed in 2013. Developer Jack Azran has said he wants to use the hulking building for apartments, shared work spaces, and potentially even for a new school.
Stapleton Carroll, with West Central Germantown Neighbors, said the three vacant properties are a symbol of "disinvestment in the community."
Germantown activist Yvonne Hasksins agreed.
"It is depressing,"she said. "It clearly indicates that there's something wrong with the disposition of public property in Philadelphia."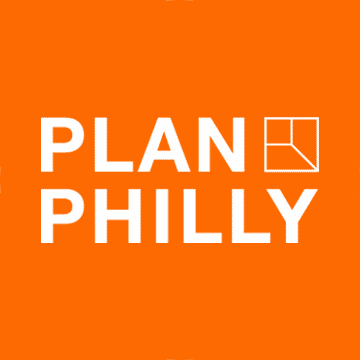 WHYY is your source for fact-based, in-depth journalism and information. As a nonprofit organization, we rely on financial support from readers like you. Please give today.