Forcing small business owners to remove protective barriers endangers public safety, does not make our communities better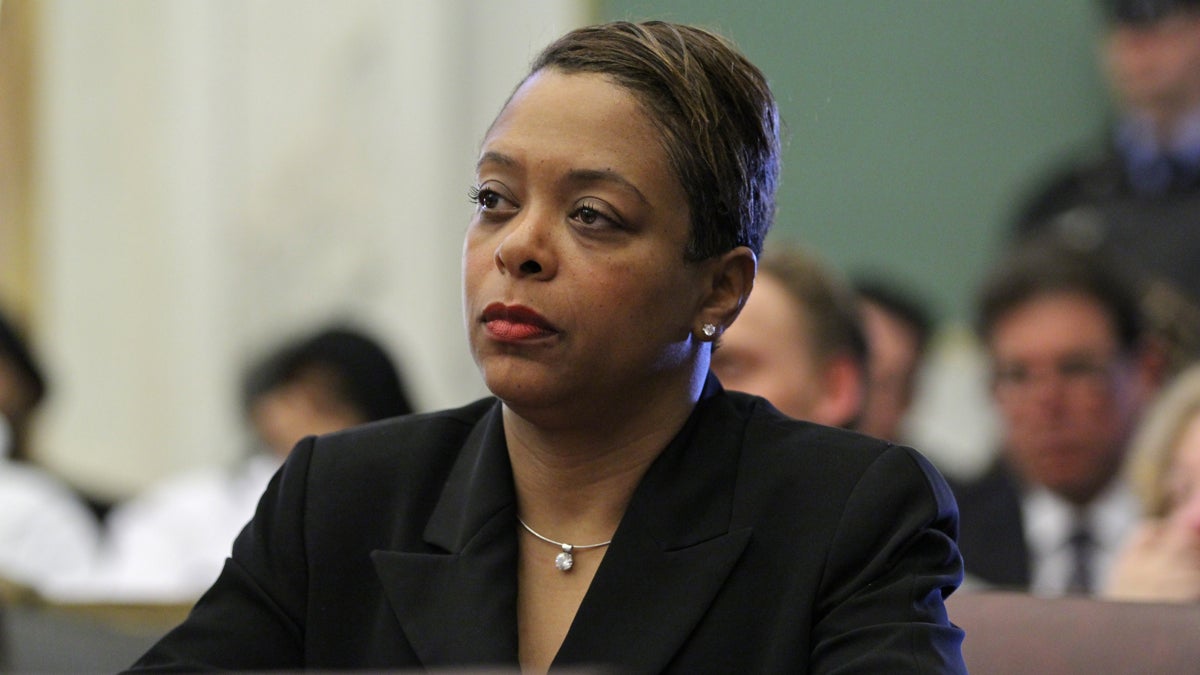 Since 2000, my parents have operated a small family business in North Philadelphia, where we live and work. My parents, refugees who survived genocide in Cambodia to come to this country, work 14-hour days, seven days a week.
Because we've been in the neighborhood for so long, we know many of our neighbors and customers well. Some are like family. We've watched many people grow up. We've celebrated birthdays and graduations with each other, and we have mourned the loss of loved ones together. My mom donates clothes and food to our customers. In turn, customers have shown their affection by giving my mom flowers.
Despite all this, crime still happens.
My dad has been held up at gunpoint as he swept our floors. My parents have been spit on or had garbage thrown at them. I've been grabbed by a man who reached through a window opening over our counter. Numerous individuals have tried to climb over the partition to get over to our side of the counter. One time, a man with a bat got halfway over our counter before two customers in the store pulled him down. After that incident, my family sealed off the counter.
A bill recently introduced by Councilmember Cindy Bass would require my parents to remove that barrier. Without plexiglass to protect us, who knows how much more dangerous it could get for my family?
Protective barriers also exist in police stations, post offices, the Water Revenue Bureau where we pay our water bills, SEPTA token booths, gas stations, some KFCs and Crown Fried Chickens, and even at the pharmacy section of my neighborhood's Rite Aid. They exist because they're meant to protect people from physical harm – and they're effective.
My family works hard to abide by the law. We have enough tables, seats, and food. We refuse to allow people to loiter or sell drugs on our property. We don't sell loose cigarettes or shots. We are strict on checking ID – in fact, it's the leading cause of arguments in our store.
Sometimes, when things escalate to assault or vandalism and I have to call the police, they don't even come unless someone is injured. It shouldn't have to take an injury or death to get the police to respond to safety issues.
These are our communities. We want our communities to thrive as well.
Many of us live and work in these neighborhoods, and we deserve and have the right to protect our family and our livelihood. I recognize, though, that a very real racial issue exists that needs to be addressed through positive community interactions and dialogue.
We need to improve our communities, but this bill is the wrong way to do that. Both the city and the state already have strict laws in place that require business owners to comply with set standards. Instead of demonizing small business owners and jeopardizing their safety, the government should enforce the laws already on the books.
If this bill is truly about addressing nuisance businesses, then we should address the violations of those nuisance businesses.
Handcuffing the ability of small business owners to protect themselves will not solve anything. Crimes will still occur. Racial tensions will still exist. Poverty will still be present.
We need to have honest conversations about race and systemic issues in our city, rather than jeopardize public safety and put lives at risk. We need to enforce the laws that are already in place to ensure that businesses that operate in our communities do so responsibly. We need to continue to work with community groups to foster meaningful dialogue and positive interactions so that our city can continue to progress.
Forcing merchants to remove their bulletproof glass is reckless and a danger to public safety. City Council should reject efforts to ban plexiglass and instead focus on policies to help our communities thrive.
WHYY is your source for fact-based, in-depth journalism and information. As a nonprofit organization, we rely on financial support from readers like you. Please give today.