In one of Montco's wealthiest areas, food pantries are seeing increasing food insecurity in the wake of SNAP benefit cuts
Food insecurity was the fifth most pressing need facing Lower Merion Township residents, according to the township's 2022 community need assessment.
Got a question about life in Philly's suburbs? Our suburban reporters want to hear from you! Ask us a question or send an idea for a story you think we should cover.
It's called the "Myth of Lower Merion," said Gigi Tevlin Moffat, director of Narberth Community Food Bank.
Moffat helped food bank volunteers fill their table with essential pantry items —  from canned foods, ketchup, and mustard, to household cleaning supplies and body soap — on Tuesday.
She says Lower Merion Township residents struggling to afford basic necessities are often overlooked and made to feel invisible, but they are a part of the fabric of Lower Merion along the Main Line — what many view as a picturesque Philly suburb.
"There is that myth that everything is perfect and while everything's good … Pretty good … It's not perfect," Moffat said.
Lower Merion is a predominantly wealthy and white township — it's one of the wealthiest areas in the Philadelphia region. The median income is $140,499, according to the township's July 2022 community needs assessment. 
But as did many areas during the COVID-19 pandemic, the township took a financial hit. The 2022 assessment found 15.79% of respondents experienced a job loss in their households. Of that number, 50.91% said they had "a hard time making ends meet." Residents reported food insecurity as the fifth most pressing need facing Township residents. The number of Lower Merion School District students receiving free and reduced lunch has also risen, from 9.36% in the 2016 – 2017 school year, to 13% "post quarantine," the survey said.
The federal government's sweeping cuts to SNAP benefits in March intensified the existing financial strain, according to those working in the safety net services, like Moffat. The administration rolled back supplemental SNAP payments, a pandemic-era policy, cutting individuals' benefits by an average of $181 a month in Pennsylvania.
Food pantries in and around Lower Merion say they are straining under the community's growing need for basic necessities.
Back in April, Moffat pleaded with Lower Merion Township Supervisors for financial support during a public meeting.
"We are asking tonight for some consideration financially," Moffat said. "We need operational dollars and programming dollars. Last year we ran out of our own operational funding."
The Narberth Community Food Bank saw what Moffat described as an increase in need in March after SNAP was cut. They served 1,143 individuals from 348 households, predominantly Lower Merion residents, who make up 93.4% of the population they serve, according to Moffat.
What came of that supervisors meeting? Moffat said Lower Merion officials are helping the pantry apply for American Rescue Plan Act funding so they can stay afloat. She expects to receive funds in September.
"I don't think until the pandemic, governments actually knew how fragile the safety net system really is," Moffat said.
To only increase benefits during an emergency, she said, "speaks to really what we think about people who are struggling in the country. Are we fast becoming a place that's only meant for those that are at higher income levels and in the right schools and in the right cars and in the right houses?"
The ElderNet Food Pantry in Bryn Mawr says they are also witnessing an increasing strain on residents, according to pantry coordinator Justine Babcock. "There's more concern, people are much more in earnest," Babcock said.
The pantry is on the smaller end, about the size of a one-bedroom apartment, said Babcock. They serve 150 individuals, predominantly older adults, twice a month. Babcock said it's not just a more "intense" need for pantry items, but also for basic human necessities like incontinence products, medical equipment, walkers, and personal care products.
That "myth" of Lower Merion strikes a chord with Babcock.
"There's a bit of an iron curtain, so to speak, between the people that need these services and the people we think of as being Lower Merion residents. There are a lot of communities that have always had lower-income people that have always been here," Babcock said.
The Ardmore Food Pantry is also seeing a small uptick. Last August they served an average of 75 to 80 people a week, pantry manager Beth Tiewater says, and now it's more than 100 people.
Tiewater said this year they took a survey of community members who use the pantry and found that 30% of guests are "severely food insecure," which means they are missing meals, or going to bed hungry.
"It's difficult to see how many people in such a wealthy area are really struggling," Tiewater said. "Whenever I mention that, people are stunned."
Pastor Daren Miller who helps run the pantry out of his church, Memorial Church of God in Christ in Haverford, said they have seen a roughly 20% increase in new users since the SNAP cuts. They serve an average of 300 to 400 people a week, he said, from Lower Merion and neighboring areas including West Philadelphia, Southwest Philadelphia, and New Jersey.
Miller said people experiencing food insecurity and financial distress are feeling stigmatized.
He said it was a challenge to "flush out" people who needed food, to get them to utilize their pantry, which opened in 2018.
"Because there is a shame that comes along with being seen at a food pantry," Miller said, "let alone living on the Main Line and being seen at a food pantry."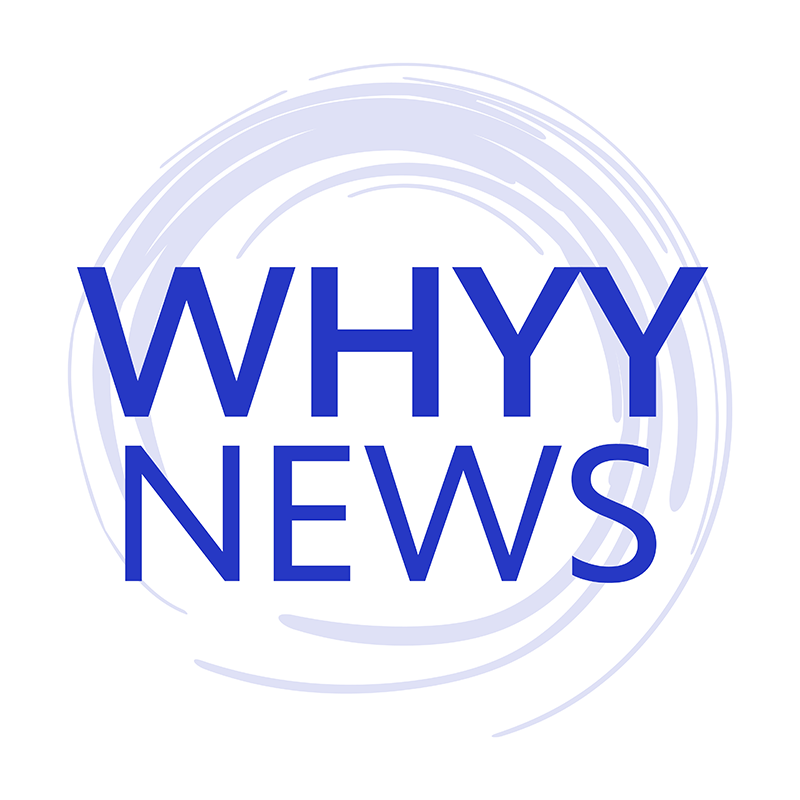 Get daily updates from WHYY News!
WHYY is your source for fact-based, in-depth journalism and information. As a nonprofit organization, we rely on financial support from readers like you. Please give today.