Favored to rise at 709 Chestnut St.: A 27-story condo tower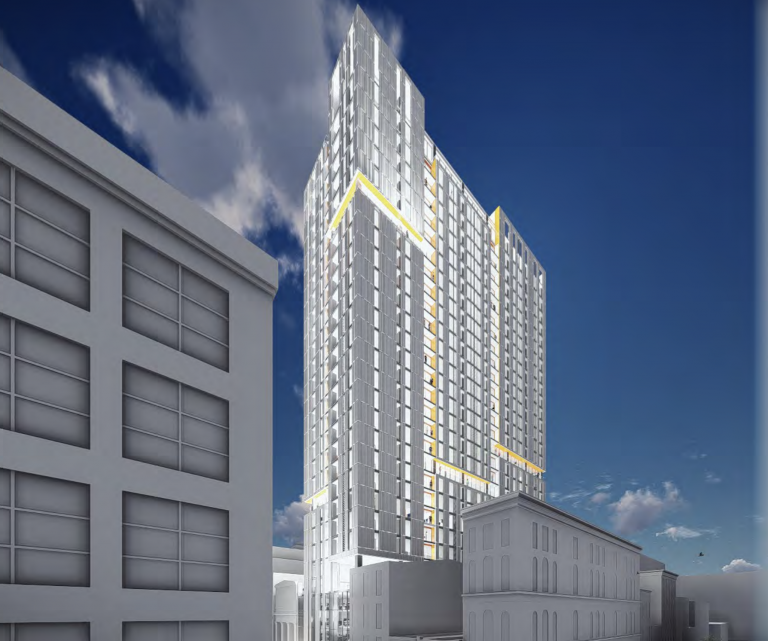 A condo tower proposed for 709 Chestnut St. received glowing reviews from the Civic Design Review Committee and the city's Planning Commission staff at a presentation of the project Tuesday.
The 27-story tower and its 278 market-rate single-family units would replace a 75-space surface parking lot. 709 Chestnut is under development by Parkway Corp., which is seeking to turn more of its surface-parking assets in Center City into more complex projects.
A previous version of this plan, proposed in 2015, called for rental units, and the tower offered a sheer face to the public. The new version uses different materials and balconies to break up the mass of the 317-foot-tall building.
Parkway's architect, Scott Erdy, noted that the building would soar over the structures surrounding it on the block, but said that it is not particularly tall in comparison with the neighborhood's other behemoths: The St. James condo tower is 328 feet tall, and the federal courthouse building is 330 feet in height.
The only slightly discordant notes heard came during a discussion of possible LEED (Leadership in Energy and Environmental Design) certification, which the project is not seeking, and of the 125 spaces of automated parking that will be provided to owners of the condos.
Cars will be placed on lighted, automated pallets that can be summoned by their owners, because a traditional ramp-parking garage is not feasible on the 75-foot-wide site.  Each pallet will be on a rack, and two small motors the size of a table will run the wheels that push the pallets.
The operations of the parking garage will be visible from the street, which displeased some Civic Design Review Board members, who doubted the aesthetic value of that vision. Why couldn't the project instead use underground parking?
"Underground parking is very expensive, and we have two historic buildings on either side," said Ross Wilson, senior vice president of development with Parkway. "We are trying to stay away from their foundations."
Parkway is not seeking LEED certification for the project, which the city encourages developers to do in the name of environmental sustainability. (The building will, however, include a green roof.)
"The city requests this not because it's a benefit to any specific project, but because we are in an environment that is getting hotter," said Dan Garofalo, environmental-sustainability director at the University of Pennsylvania and vice chair of Civic Design Review. "It's to everyone's benefit to ask projects like this one to take greater action to resolve a global problem."
Garofalo's aside came amid an otherwise positive review of the project, for which he and other members expressed enthusiasm in the name of banishing another surface parking lot from Center City.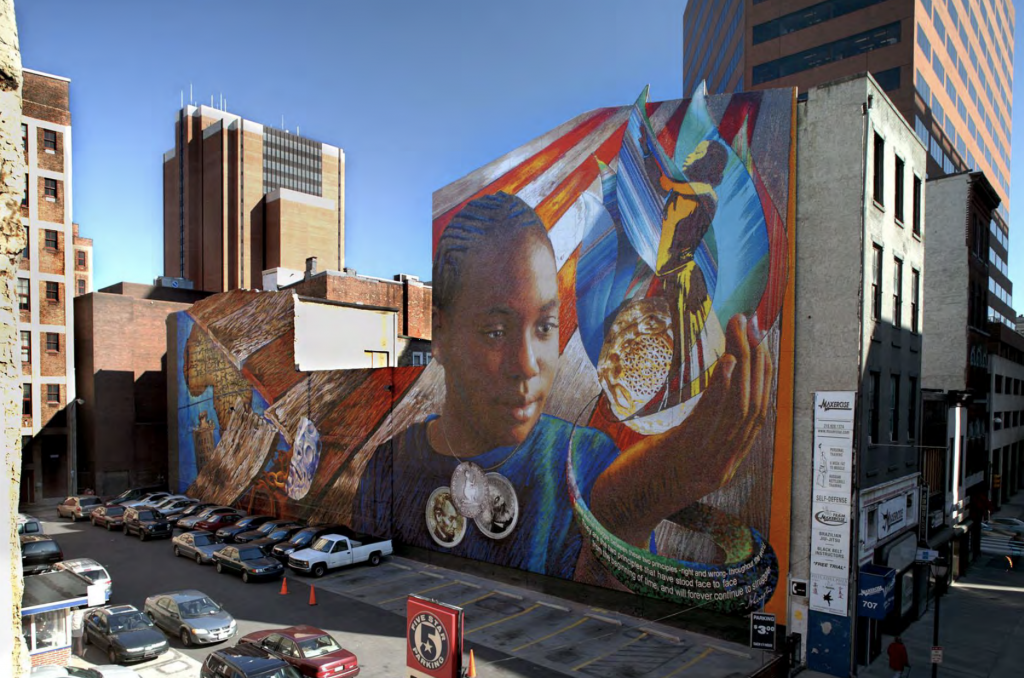 The project still requires approvals from the Zoning Board of Adjustment to allow for above-ground accessory parking downtown and a couple other minor tweaks. The neighborhood group, Center City Organized for Responsible Development, is in support of Parkway's petition to the zoning board.
The Civic Design Review Board, which is advisory, voted unanimously to conclude the review so Parkway will not need to present the project a second time.
WHYY is your source for fact-based, in-depth journalism and information. As a nonprofit organization, we rely on financial support from readers like you. Please give today.