Father of road rage victim to help in Hurricane Irma recovery efforts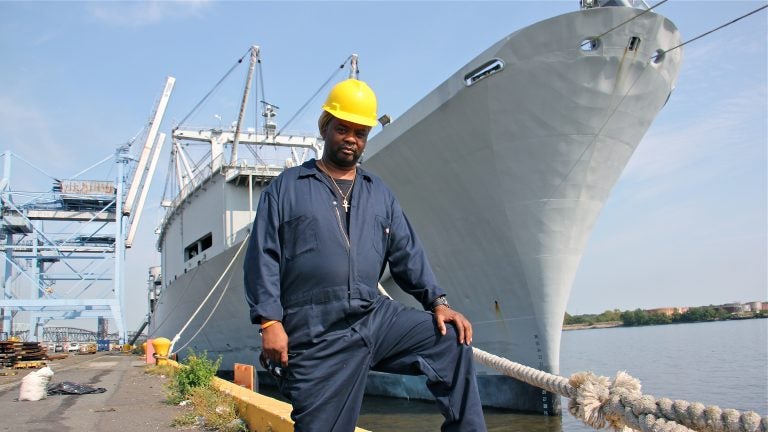 Rodney Roberson hasn't set foot on a ship in months. He's been too devastated.
"All the police and investigators are saying is that it was a road rage," said Roberson, a veteran merchant marine from Philadelphia.
On June 28, a man fatally shot Roberson's college-bound teenage daughter Bianca in the head along Route 100 — just outside West Chester, Pennsylvania.
Bianca Roberson, 18, was heading home from a shopping trip when, police say, 28 year-old David Desper killed her. Investigators have said there was a confrontation between Desper and the recent high school graduate while they were trying to merge into the same lane.
Desper turned himself into police a few days later. He is awaiting trial after being charged with first-and-third-degree murder.
On Tuesday, Roberson said he's still reeling from the loss, but that a relief mission to the U.S. Virgin Islands — his first since Bianca's death — will help ease his pain a bit because he'll be doing something his daughter loved: helping people.
Bianca Roberson, who was heading to Jacksonville University this fall, had worked at a local retirement community where her high school principal said she was recognized for "the impact she had on residents' lives."
"It's kind of a therapy for me to come out here and do something that's helping people and thinking about my daughter at the same time," said Roberson. "This is something that she would have very much been proud of me doing. She would have said, 'Way to go Dad.' "
Roberson is part of a crew that will spend the next two months docked in St. Thomas.
The Navy vessel is packed with enough food and water to serve hundreds of Hurricane Irma victims.
The boat will also serve as a makeshift hotel for more than 350 government workers who are partnering with the merchant mariners to help the devastated city.
"We're taking supplies over to help them and to help in whatever else that we can do to help. What's necessary to do, we'll do," said Roberson.
It's the kind of goodwill that came naturally to Bianca Roberson, her father said.
"When I think about the things that my daughter did to go out of her way to help people at such a young age, it helps me to move on – even in all my pain and suffering," Rodney Roberson said. "Somehow, she inspires me still to do want to do things like this."
WHYY is your source for fact-based, in-depth journalism and information. As a nonprofit organization, we rely on financial support from readers like you. Please give today.