Expanded train lines in 30 cities and towns? AmeriStarRail wants to privatize Amtrak service on Northeast Corridor
The plan from AmeriStarRail would privatize Amtrak service on the Northeast Corridor, adding new stops and faster, more frequent trains.
Updated March 5, 6:45 p.m.
AmeriStarRail wants to privatize the rail system on the Northeast Corridor. The group doesn't want to replace Amtrak, but simply enhance it, they say.
Under its proposal, which was presented to the Delmarva Rail Passenger Association on Thursday, trains would operate on Amtrak's lines and stations, and passengers would board Amtrak trains using Amtrak tickets.
What would change is the experience on board, AmeriStarRail claims.
The group would arrange private financing to convert the fleet to compartment-style trains and increase high-speed trains while making it more affordable for families.
There would also be more direct routes and increased service. AmeriStarRail says it can do this all while remaining unionized.
The proposal includes expanding the footprint of the Northeast Corridor by providing more than 30 new cities and towns with direct high-speed rail access.
AmeriStarRail would create a centralized maintenance center, likely in Delaware, which they say would create more than 150 jobs in the First State.
The project would cost $5 billion for the complete expansion of the Northeast Corridor, and the creation of the maintenance center. There would be an additional $200 million cost to convert the existing fleet to compartment-style seating.
AmeriStarRail would first have to get approval from the U.S. Department of Transportation.
"We simply would be setting ourselves up as a company, much like in the airline industry, where you have various private companies operating routes for the major carriers, like American has American Eagle, or United has United Express," said AmeriStarRail's Scott Spencer. "The private entity has a different name, but they operate as an affiliated carrier under that marketing brand. So we're simply using the airline model to improve Amtrak service."
AmeriStarRail wants to develop a mutually beneficial agreement with Amtrak and would pay to use their tracks. Unlike other private sector entities, AmeriStarRail would not own the infrastructure. But Amtrak has not yet been receptive to the idea.
In an emailed response to WHYY Friday afternoon, an Amtrak spokeswoman rejected many of the claims of cost savings and conveniences made in AmeriStarRail's proposal.
Regarding the proposed "centralized maintenance center," public relations manager Beth Toll pointed to Amtrak's existing equipment maintenance facilities in Wilmington and Bear, Del. that employ more than 1,000 Delaware residents. "If we weren't operating the trains and maintaining the equipment on the Northeast Corridor, most of those jobs would go away," she said.
Toll also rejected the notion that it would only take $5 billion to expand rail service and build a maintenance center.
"[That] does not take into account that the NEC has a huge state-of-good repair deficit – calculated at $42 billion by the NEC Commission that must be addressed merely to maintain current Amtrak and commuter services," she said.
"They'll also be making more money with us, because we're paying to use their tracks," Spencer said.
He said the group would pay user fees to Amtrak for dispatching services, as well as station service fees for access to stations for passengers.
"This is all the new revenue streams for them that they don't have right now," Spencer said.
Amtrak officials disputed that idea as well.
"The Ameristar proposal would not produce "more money" for Amtrak because the vast majority of our revenues come from the fares passengers pay, which Ameristar would receive," Toll said.
AmeriStarRail wants to use technology that will allow for more direct routes, which means passengers won't have to switch trains as frequently.
"Delawareans that want to catch a flight out of JFK Airport, the Amtrak trains once an hour will go straight to Jamaica [train station in New York] and you just hop on the AirTrain to the terminals at JFK. So it makes international flights very accessible and points on Long Island without changing trains," Spencer said.
Trains would run seven days a week to Newark, Del., stopping every two hours. Currently, fewer trains arrive and leave out of the Newark train station, which means many passengers drive 30 plus minutes north to the Wilmington station.
Amtrak's Toll countered that plans are already in the works to expand service along the corridor at smaller stations like Newark.
"There is already a comprehensive plan for improving service on the NEC, the NEC Future plan developed by [Federal Railroad Administration] with input from Amtrak, that includes many of the components of Ameristar's proposal," Toll said.
AmeriStarRail also wants to expand access to the 160 mph high-speed rail, arguing that Amtrak reserves its high-speed trains for higher-paying customers, while standard coach passengers ride slower trains.
"A lot of seniors, there's a lot of families, students, they can't afford Acela business class or first-class fare. So they never travel at high speeds in America," Spencer said.
"Our model is dramatically different. It provides equitable access to all taxpayers to high-speed rail in America for the first time because every one of the trains that will operate will have triple class service of coach, business and first-class," he added. "And it provides everyone the opportunity to travel at the highest speeds possible."
Spencer said it'll also overall improve service.
"Now, under our model, because all trains will be standardized with coach, business and first-class, everybody is going to have a train now every 30 minutes. We're going to double the service much more frequently now, but we're running the same number of trains," he said.
The ticket prices would be comparable or less than Amtrak fares, and there would be promotional incentives that allow up to two children to ride free with each adult ticket.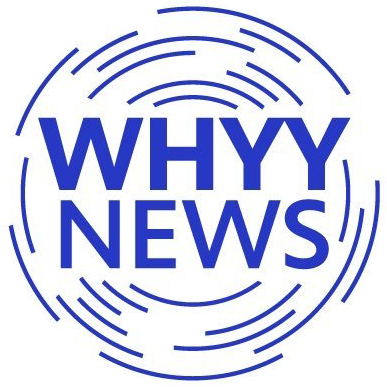 Get daily updates from WHYY News!
WHYY is your source for fact-based, in-depth journalism and information. As a nonprofit organization, we rely on financial support from readers like you. Please give today.