Officials announce $10 million reconstruction project in East Camden
27th Street between Marlton Pike and Federal Street will be totally reconstructed. The project topped Camden Mayor Vic Carstarphen's to-do list.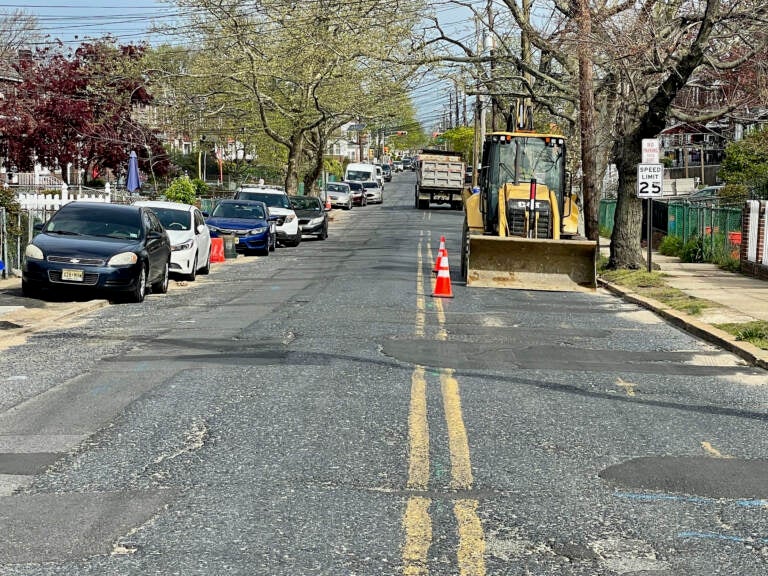 Many have called 27th Street in East Camden the worst street in the entire city. By late 2023, that will change.
Crews began reconstructing the road Thursday between Marlton Pike and Federal Street.
The project will involve rebuilding the roadway, curbs and sidewalks. As well as, improving crosswalk access for the disabled, upgrading the traffic signals at Berkley Street and replacing the combined sewer and stormwater system.
Camden Mayor Vic Carstarphen said rebuilding 27th Street was at the top of his to do list when he took office last year.
"We spoke about 27th Street with my partners and my colleagues in the county every week to try to figure out a way to make this happen," he said.
The project will cost $10 million. Camden County will pay $3.5 million to reconstruct the road, while the city will pay $5.5 million to upgrade the stormwater and sewer system.
County Commissioner Al Dyer, who recalled riding his bike on the street as a kid and driving on it as an adult now,  said the project is "the best $10 million spent in East Camden ever."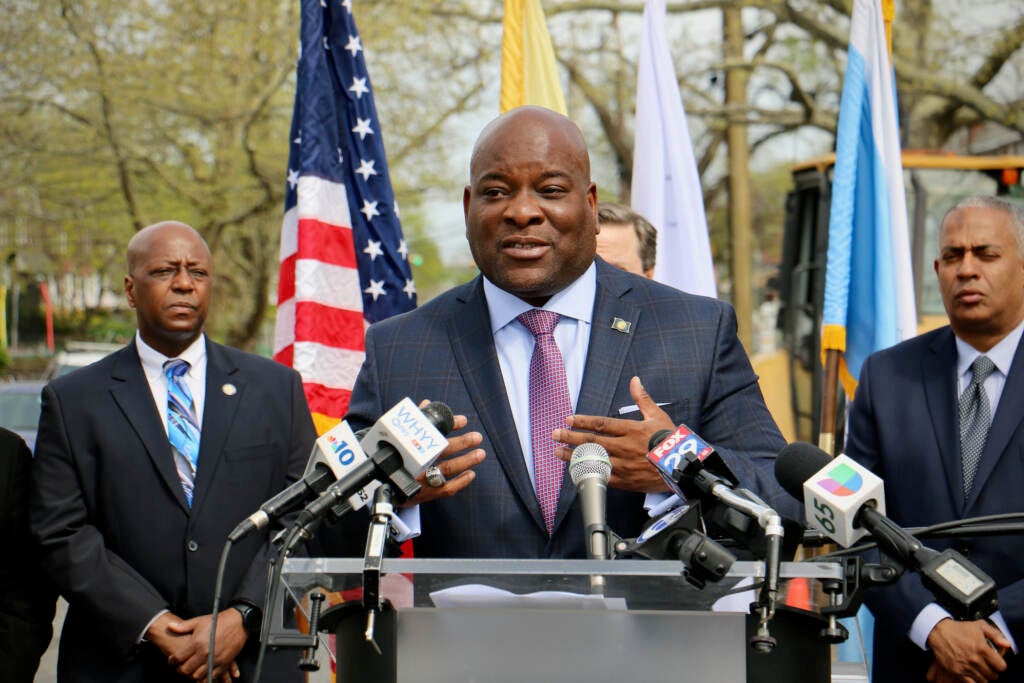 The road surface alone has seen better days. Where officials announced the reconstruction project, patches are all over the place, as are the bumps.
"When drivers come through … you hear that in the house," said long-time resident Chris Brown. "Sometimes it sounds like there's an accident."
Brown, who lives with her mother Jean, said there have been accidents at least two times over the years where vehicles wiped out the white fence in front of her house.
"If it wasn't for that little hump, the car would have been in our basement," she added.
The road's reconstruction was welcomed news to Brown, who has lived along 27th Street since 1972.
"This street has been a problem for a long time," she said.
Brown also spoke during the announcement where she shared her concerns about what happens when the reconstruction is complete.
She said parking is going to be a challenge, but she also asked about how to keep drivers from speeding once the street is paved.
"I hope it doesn't turn into a drag because they fly down here now," she said while addressing the officials standing behind her. In addition to Mayor Carstarphen and Commissioner Dyer, Congressman Donald Norcross and City Council President Angel Fuentes were also present.
The officials said they would discuss the concerns with her later, acknowledging "they're important questions."
WHYY is your source for fact-based, in-depth journalism and information. As a nonprofit organization, we rely on financial support from readers like you. Please give today.