'Do it because it helps me': FBI drills into alleged Dougherty-Henon corruption
Federal prosecutors and defense attorneys tussled over who was in charge when councilman Henon allegedly took orders from union leader Dougherty.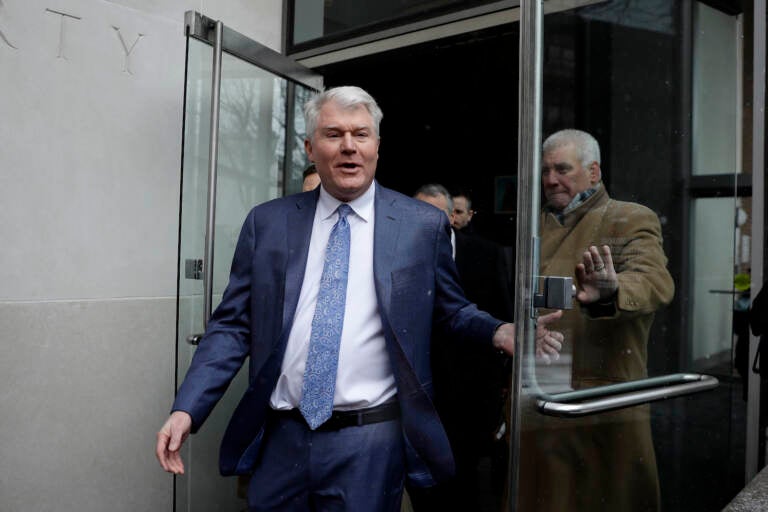 Updated at 7:20 p.m.
Federal prosecutors and defense attorneys tussled in court over who was actually in charge when Councilmember Bobby Henon allegedly took orders from union leader Johnny "Doc" Dougherty.
Henon and Dougherty face federal bribery charges in connection with several actions the councilman took in 2015 and 2016, including steps to pressure a plumbers union that was opposing Dougherty's bid to lead the city's Building & Construction Trades Council.
A defense attorney had pointed out previously that Dougherty appeared to defer to Henon on the issue, asking him, "What do you want to do?" in a wiretapped phone call from 2015 that was played in court Thursday.
That question could undermine prosecutors' argument that Henon was acting on orders from Dougherty, his boss at Local 98 of the International Brotherhood of Electrical Workers. The government attorneys argue that Henon's union salary constituted a bribe for official council action on the plumbing code and other matters.
But today, during questioning of FBI Special Agent Jason Blake, Assistant U.S. Attorney Bea Witzleben returned to the transcript of the phone call, reading through earlier sections where Dougherty gives Henon specific instructions on what he should do.
"Squash it," the union leader told Henon, referring to the plumbers' efforts to influence a proposed update of the city's plumbing code.
Henon said he didn't want to interfere with then-Councilmember Jim Kenney's plans for the plumbing legislation after Kenney's imminent election as mayor. Dougherty responded: "Listen, I told you how to frame it." When Henon mentions starting a task force on the proposed changes, Dougherty said, "Do it, because it helps me with the Building Trades thing."
"Is that a question?" Witzleben asked Blake after reading each of Dougherty's commands.
"No," the FBI agent responded.
The defense has pointed out that the plumbing code debate did not produce a new law until three years later, in 2019, suggesting that Dougherty and Henon's scheming had no immediate impact.
But Witzleben and Blake said that by ordering his council staff to draw up plumbing legislation back in 2015, Henon was using taxpayer funds to support the maneuvering ordered by Dougherty at the time.
Influencing city inspection process
Jurors heard from witnesses for the first time, including James Hanson, a retired former project manager for the Children's Hospital of Philadelphia (CHOP), and Robert Donsky, a retired building inspector for the city's Department of Licenses & Inspections (L&I).
They were questioned about an effort, allegedly driven by Dougherty, to block non-union workers from installing MRI machines at a newly constructed hospital building in July and August 2015. Prosecutors allege that Henon's participation in the scheme was one of several official actions Dougherty bribed him to pursue.
Defense attorneys have tried to show that complaints to the city about the CHOP projects were legitimate because the installers were out-of-state contractors who lacked proper permits, local electrician licenses, and tax accounts.
Donsky said the work order that sent him to inspect the first MRI machine in July 2015 was signed by then-L&I commissioner Carlton Williams, giving it special urgency. After the inspection he declined to issue any violations to the installers, who were specially trained technicians brought in by the MRI manufacturer.
"From my perspective, they were the proper people to be doing the job and it wasn't anything that required an electrical permit," he said yesterday.
But after he reported his findings to his supervisor, Dennis Ward, Ward conferred with Williams and told him to put a stop-work order on the MRI installation, he said.
Hanson, who was overseeing the construction of CHOP's $400 million Buerger Center, said a permit for the MRI room had already been obtained and it could have been dangerous to delay installation of the $3.5 million device, which contains a powerful magnet and helium chilled to -450 degrees.
Medical devices like MRIs must undergo safety inspections by state regulators before they can be used, but are not usually subject to city L&I inspections because they are not physically part of the building, Hanson said. When another inspector called to say the installation should be stopped, Hanson decided to go ahead with the work anyway.
Prosecutors say Dougherty complained to Henon, who tells the union boss he'll "walk over personally" to check on the CHOP project. The next month Local 98 learned about the second MRI machine being installed by non-union technicians, leading to issuance of a stop-work order and denial of a certificate of occupancy for the building. The second machine was eventually installed.
A split over union solidarity
Also testifying was William Hamilton, president of the Teamsters Local 107 union. Assistant U.S. Attorney Frank Costello questioned Hamilton about labor strife in 2014 related to the Pennsylvania Convention Center and the election campaign of John Dougherty's brother, judge Kevin Dougherty, for the state Supreme Court.
Convention center managers had negotiated new labor agreements with Dougherty's union, Local 98 of IBEW, and other unions. The carpenters union did not agree to new terms and picketed the building for months.
In a move that drew wide attention, Dougherty and his members broke with traditional union solidarity and crossed the picket line, while the Teamsters union honored the protest and kept its members from working in the building.
"I was vehemently against it and I spoke out publicly on it," Hamilton said Thursday of Dougherty's move.
As a result, during that year's Democratic primary vote, the Teamsters declined to support Kevin Dougherty's court run or the mayoral bid of Dougherty ally Jim Kenney, and opposed John Dougherty's bid to head the city's Building & Construction Trades Council, an umbrella group for local unions. "My stated position was Johnny Doc was no friend of the Teamsters," Hamilton said.
A political action committee funded by the carpenters also ran a TV commercial critical of Kenney and John Dougherty, which was shown to jurors yesterday. That sparked the ire of Henon, who mistakenly thought that the Teamsters had paid for the ad and vowed revenge in a phone call to Dougherty that was recorded by the FBI.
The clash with the Teamsters led Dougherty to ask Henon to support Kenney's proposed tax on sweetened beverages, which the union leader predicted would cost 100 jobs for a different Teamsters local of beverage-truck drivers. Prosecutors argue that Henon, who earned a salary from an alleged no-show job at Local 98, was bribed by Dougherty to support the tax.
The Teamsters later endorsed Kevin Dougherty in the general election; he won his race, as did Kenney. John Dougherty was elected head of the Trades council despite opposition from the carpenters, Teamsters, and some other unions, and the Teamsters eventually made peace with the Convention Center. Hamilton said he has since patched up his relationship with the Local 98 leader.
"It's gotten much better," he said. "It's in everybody's best interest to get along."
The trial comes two years after federal prosecutors brought a sprawling 116-count indictment against Dougherty, Henon, and several others with ties to Local 98. The charges have been split into two trials, with the current case focusing on the actions Henon allegedly took on behalf of Dougherty and others.
In addition to the charges relating to Dougherty, Henon is accused of taking bribes from former Philadelphia Parking Authority (PPA) chairman Joseph Ashdale and from an official of the Communications Workers of America (CWA) union.
The trial started Monday and is expected to last five to six weeks.
Disclosure: The Electricians Union Local 98 represents engineers at WHYY.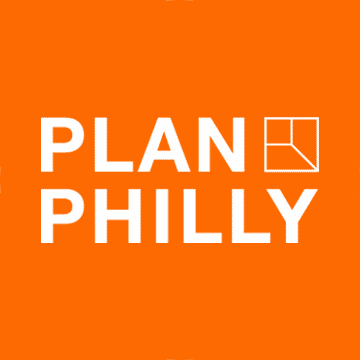 WHYY is your source for fact-based, in-depth journalism and information. As a nonprofit organization, we rely on financial support from readers like you. Please give today.