Jury starts deliberations in bribery trial of John Dougherty and Bobby Henon
The juror who tested positive was excused from the case and all the other jurors have tested negative, the judge said.
The judge in the federal corruption trial of Councilmember Bobby Henon and electricians union boss John "Johnny Doc" Dougherty gave the jury lengthy instructions Wednesday on how they should decide the charges and sent them off to deliberate.
Judge Jeffrey Schmehl's two-hour recitation of the legal standards for determining if the two men committed bribery came later than had been expected, after a juror tested positive for COVID-19 yesterday and Schmehl paused the proceedings for a day.
Schmehl will keep the courthouse open through the Veterans Day holiday tomorrow to allow the jury to continue deliberating and possibly deliver a verdict by the end of the week.
The juror who tested positive was excused from the case and all the other jurors have tested negative, the judge said.
As part of his jury instructions, Schmehl listed off the 53 witnesses who have testified during the six-week-long trial. Prosecutors called 24 while defense called 29, including many character witnesses for Henon.
The judge read definitions for terms relevant to bribery laws and criminal law generally, such as reasonable doubt, conspiracy, honest services fraud, wire fraud, federal program bribery, and quid pro quo.
Schmehl emphasized that the jurors have sole authority to decide the facts in the case, regardless of what the attorneys argued in their opening or closing arguments or what they thought Schmehl himself might think of the facts.
"You now have a very solemn and serious duty ahead of you," he told the jury.
He also listed the charges against the defendants, 11 for Dougherty and 18 for Henon. The judge previously dismissed two additional charges against Dougherty relating to a bribe Henon allegedly received from former Philadelphia Parking Authority chair Joseph Ashdale.
Both men face one conspiracy charge and 10 charges of wire and mail fraud related to phone calls, emails, and electronic payments allegedly used to facilitate their crimes.
Six of the counts stem from salary payments Henon received from Dougherty's union, IBEW Local 98, for an alleged no-show job. One of the counts concerns a phone call across state lines, between New Jersey and Pennsylvania, relating to activities involving the city plumbing code and the Philadelphia Building and Construction Trades Council.
One count involves an email sent regarding legislation on auto towing companies, one involves an email related to the Comcast franchise agreement, and one mail fraud count stems from a notice of violations that the Department of Licenses & Inspections sent to Children's Hospital of Philadelphia.
Of the additional counts against Henon, six stem from $13,000 in campaign contributions he received from the Communication Workers of America union, allegedly as a bribe. The three checks Henon received account for three counts of honest services wire fraud and three counts of federal program bribery, so named because Henon is an agent of the city, which receives federal funds.
One other bribery charge against Henon relates to $3,000 worth of window glass he allegedly solicited to be installed at the house of his chief of staff Courtney Voss, with whom he was in a relationship.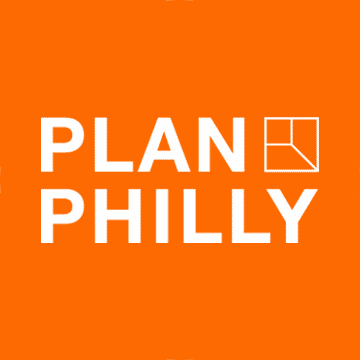 WHYY is your source for fact-based, in-depth journalism and information. As a nonprofit organization, we rely on financial support from readers like you. Please give today.