Juror in Henon-Dougherty corruption trial tests positive for COVID
A juror in the federal corruption trial of Councilmember Bobby Henon and electricians union leader Johnny "Doc" Dougherty tested positive for COVID Tuesday and was excused from the trial, prompting the judge to announce a one-day delay to the start of jury deliberations.
The interruption comes in the sixth week of the trial, following the conclusion of closing arguments by prosecution and defense attorneys on Monday. Judge Jeffrey Schmehl said he will resume the trial Wednesday morning and give the jury detailed instructions so they can begin their discussions and reach a verdict.
The trial is already taking place much later than originally planned, due in part to the pandemic. Henon, Dougherty, and five other individuals were indicted on 116 charges in January 2019, and in October of that year Schmehl announced the trial would begin in September 2020.
In January 2020, the courts pushed back the start date to January 2021, apparently because of a pandemic-related backup there. Last November, officials split it into two trials, one on the bribery-related charges against Henon and Dougherty and the other on embezzlement charges faced by Dougherty and others with ties to his union, IBEW Local 98.
After further delays, jury selection finally took place on Oct. 4 and testimony in the case began.
Schmehl said he learned of the possible COVID exposure Monday and the juror received a positive result Tuesday. He told the jury not to come in and confirmed the jurors were all vaccinated. They all tested negative except one who is waiting for results and one who has not yet been able to be tested, he said.
The juror is the fourth to be excused from the trial, after others were released due to outside commitments and the death of one juror's father. The panel now consists of 12 main jurors and two alternates.
Schmehl determined that, based on the court system's guidelines for managing COVID risk, the trial can resume Wednesday. He said he has arranged for jurors to deliberate in a large nearby courtroom so they can space out safely.
Prosecutors allege that in 2015 and 2016 Dougherty bribed Henon to take official actions as a council member, such as drafting and introducing legislation, holding hearings, and asking the Department of Licenses & Inspections to shut down non-union construction projects. The alleged bribes were a $70,000 salary and benefits for a no-show job at Local 98 and tickets to sporting events.
Attorneys for Dougherty and Henon deny the allegations, arguing there is no evidence the men made an alleged "corrupt agreement," they were already aligned in their support for issues important to the union workers, and Henon earned his salary by doing work for the union.
Henon is also charged with taking bribes from the former chair of the Philadelphia Parking Authority and the Communication Workers of America union.
The jury is expected to finish deliberating and deliver its verdict later this week.
Disclosure: The Electricians Union Local 98 represents engineers, camera personnel, editors, audio and maintenance techs at WHYY.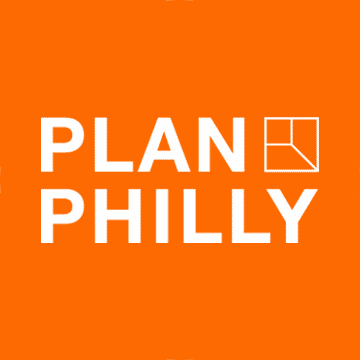 WHYY is your source for fact-based, in-depth journalism and information. As a nonprofit organization, we rely on financial support from readers like you. Please give today.