Developer, nonprofit petition to take over abandoned Reading Viaduct station
Arts & Crafts Holdings and Scioli Turco filed for conservatorship under a Pennsylvania law that allows parties to petition for control of an abandoned property.
Two private groups have filed a petition seeking to take legal stewardship over an abandoned train station along the Reading Viaduct, a decrepit former rail line that cuts through the heart of gentrifying neighborhoods north of Center City and has long been eyed for an elevated park.
Arts & Crafts Holdings, a real estate development company, and nonprofit Scioli Turco filed a petition last week in Philadelphia's Court of Common Pleas seeking conservatorship for 901 Spring Garden St. That is the legal address of the former Spring Garden Station, which adjoins the elevated rail line and has sat abandoned for decades.
The petitioners filed under a state law known as Act 135 that allows interested parties to petition courts to appoint a "conservator" to take control over a blighted or abandoned property.
The Reading Company operated the former rail line until it filed for bankruptcy protection in 1976 and saw much of its rail infrastructure absorbed by the freight carrier Conrail. The company's remaining possessions were transferred to a California-based successor known as Reading International that operates a movie theater chain and manages the former rail giant's portfolio of legacy properties or former right-of-ways.
The new petition accuses this successor of effectively squatting on the deteriorating station in hopes of an eventual windfall. Act 135 petitions are based on the establishment of "blighting" influences at a given property, and Scioli Turco, which specialized in Act 135 petitions, cites numerous city building code violations, chronic trespassing and the presence of a homeless "encampment" on the property.
"Due to Reading Railroad's ongoing neglect, the property has become a gathering place for human suffering and desolation," reads the petition. "It is worth noting that Reading has the resources to maintain the Property and has chosen not to."
Arts & Crafts has spent hundreds of millions of dollars to reinvent the area into an "arts district," known as Spring Arts, and owns a string of residential and mixed-use properties in the area –– including a property directly adjacent to the crumbling station. Kelly Edwards, a spokesperson for Arts & Crafts, said the petition came after Reading and the city failed to address deteriorating conditions at the station house despite years of complaints.
"We're directly affected by this blighted property that no one seems to be able to hold Reading accountable for," she said. "We've tried for years with various city offices to get this cleaned up."
Reading International was not immediately available for comment.
Joel Palmer, CEO of Scioli Turco, said his group would work with their parent company, a nonprofit called the Caring People Alliance, to "relocate" encampment residents.
"Our overarching aim is to address blight and conditions of blight," Palmer said. "But we recognize there's a human element here."
The petition also describes plans to initiate a $450,000 "remediation" of the station property. If a conservatorship is established, these costs would be added as a lien to the property and recouped from Reading or deducted from proceeds of any property sale. Scioli Turco successfully won a similar conservatorship battle at a nearby property, taking control of the shuttered Willow Street Steam Generation Plant.
Edwards said Arts & Crafts was only interested in stabilizing the station, not in taking permanent ownership of the former rail property.
"Our business plan is not to acquire large pieces of infrastructure," she said. "We just want Reading, which makes millions of dollars a year, to pay to stabilize it."
The station is not far from a spur of the old viaduct that was remediated and reopened as The Rail Park in 2018. A short section of the elevated right-of-way spanning from Noble Street just east of Broad to the middle of the 1100 block of Callowhill Street is controlled by the City and envisioned as the first stage of a $50 million plan for a three-mile linear park connecting 10 neighborhoods, from Poplar to Brewerytown. However, funding for the full park space has not yet materialized and the vision of a High Line-like open space has also been a point of conflict between developers and the Chinatown community over the area's future.
Paul Levy, head of the Center City District, which managed The Rail Park until 2020, said the station conservatorship petition was separate from efforts to transform the rail line itself into parkland.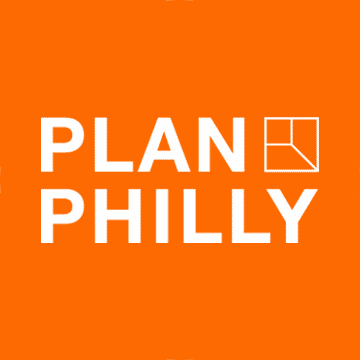 WHYY is your source for fact-based, in-depth journalism and information. As a nonprofit organization, we rely on financial support from readers like you. Please give today.