Demolition for Ortlieb's Brewery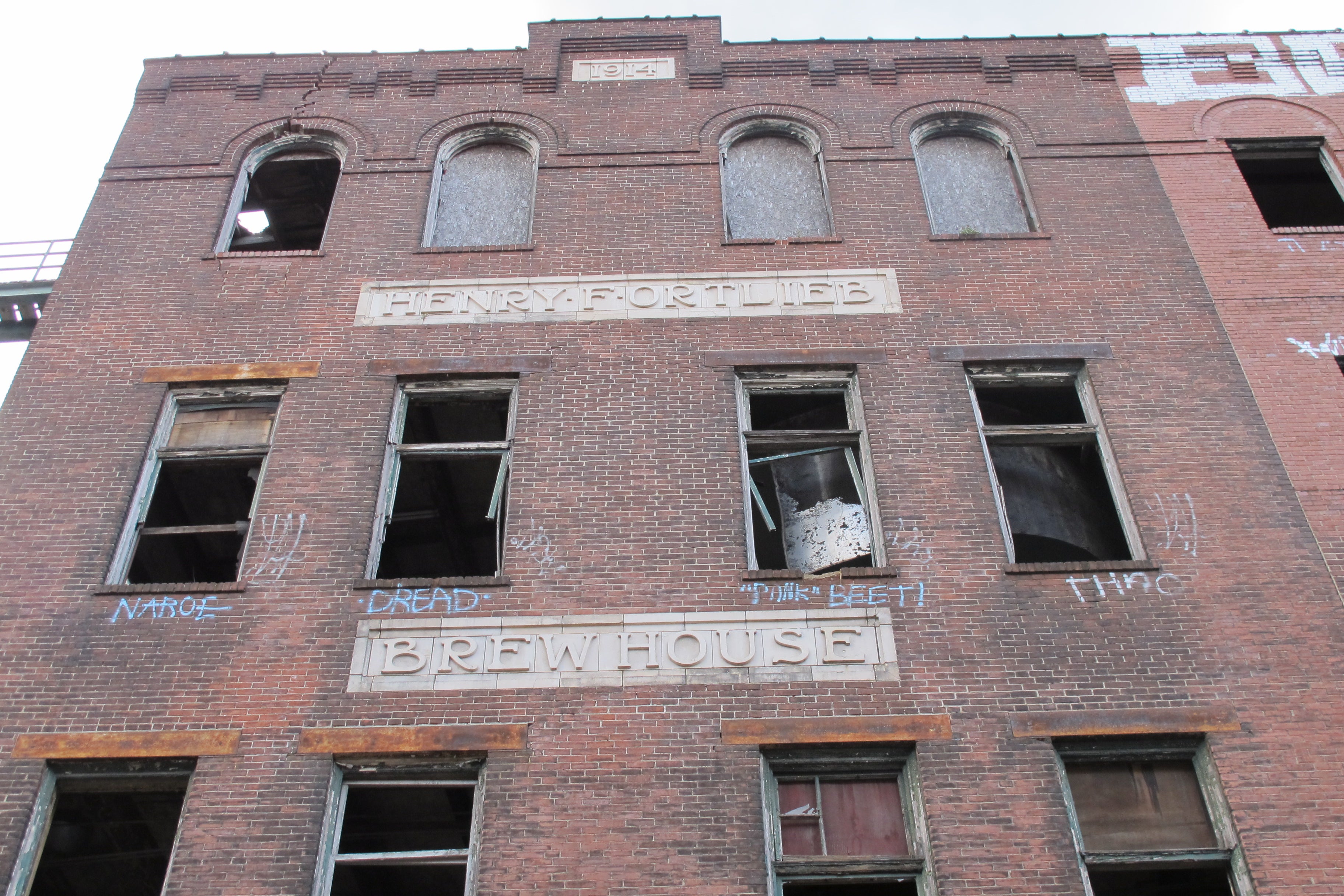 Today the Ortlieb Brewery buildings in Northern Liberties are skeletal remains of their former selves. Windows are long gone with weeds growing on their sills, and trees poke up above the roofline. But not for long.
On Thursday night a reader tipped us off that the Ortlieb Brew House and Stock House will be demolished by developer Bart Blatstein, whose company has owned them since 2000.
In their post last night Hidden City Daily, shared this rationale from Blatstein: "I would have kept the buildings if I would have felt it was a marketable commodity, but the condition of the buildings is such that it's just not worth it." To be sure the Ortlieb buildings have seen far better days, but Bart Blatstein is to blame for their current condition. He has owned the buildings for more than a decade, and despite a glimmer of redevelopment hope back in 2007, no serious plans materialized. And even after demolition, Blatstein said he's not sure about the future for the site.
Demolition permits were recently obtained over the counter from the Department of Licenses and Inspections. L&I spokeswoman Maura Kennedy told me that although there are some outstanding property maintenance code violations, this demolition is not being motivated by pressure coming from L&I.
To me this feels like a callous shrug from Blatstein, who essentially neglected the buildings to death. It's far easier for a developer to work with a clean slate, and Blatstein must believe that he can command fatter rents for shiny new construction.
As of October 24 demolition can begin. So before it's reduced to the slag heap of memory, head over to American and Poplar to say farewell to Ortlieb's – the last of its kind in Northern Liberties, where industrial survivors are no longer desired for their grit and authenticity but for the value of the land.
WHYY is your source for fact-based, in-depth journalism and information. As a nonprofit organization, we rely on financial support from readers like you. Please give today.