Delaware officials to testify under oath at state Senate hearing on lead pollution in schools
As Delaware conducts a second round of lead testing in K-12 schools, officials face questions over their botched handling of the first.
Listen
1:45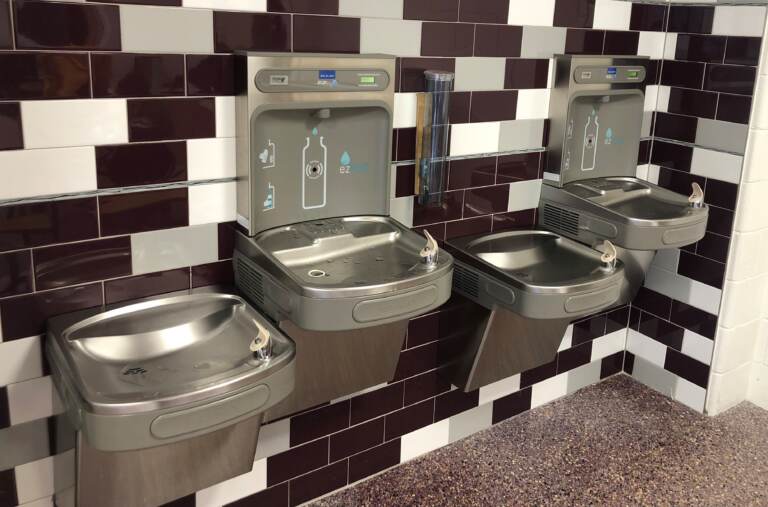 Delaware's error-plagued program to test for lead in water at K-12 schools, its delayed and clumsy reporting of the results, new testing being conducted now, and plans to protect children from poisoning will be the topic of an upcoming state Senate hearing.
State Sen. Sarah McBride, chair of the Senate Health and Social Services Committee, has scheduled the public hearing for Jan. 24 at 5:30 p.m. People can attend in person at Legislative Hall in Dover or watch and participate virtually.
McBride held a Zoom town hall in November after results showed the presence of lead in water at the vast majority of schools.
The testing results, and subsequent pressure from the public, forced the state to eventually order 150 spigots and faucets at 49 buildings to be shut off or for schools to take other measures, including adding filters and signage, to prevent kids, teachers, and visitors from drinking contaminated water. On Friday, education officials said more fixtures could be turned off, replaced, or have filters installed during what they call "resampling."
"Fundamentally, we need to make sure that we're looking forward to figure out what we can do better in the Legislature and in the executive branch to protect the safety and wellness of students in our schools," McBride said.
During the hearing, the Wilmington Democrat also wants to explore ways to improve "public confidence" that agencies are doing their best to safeguard children against lead pollution.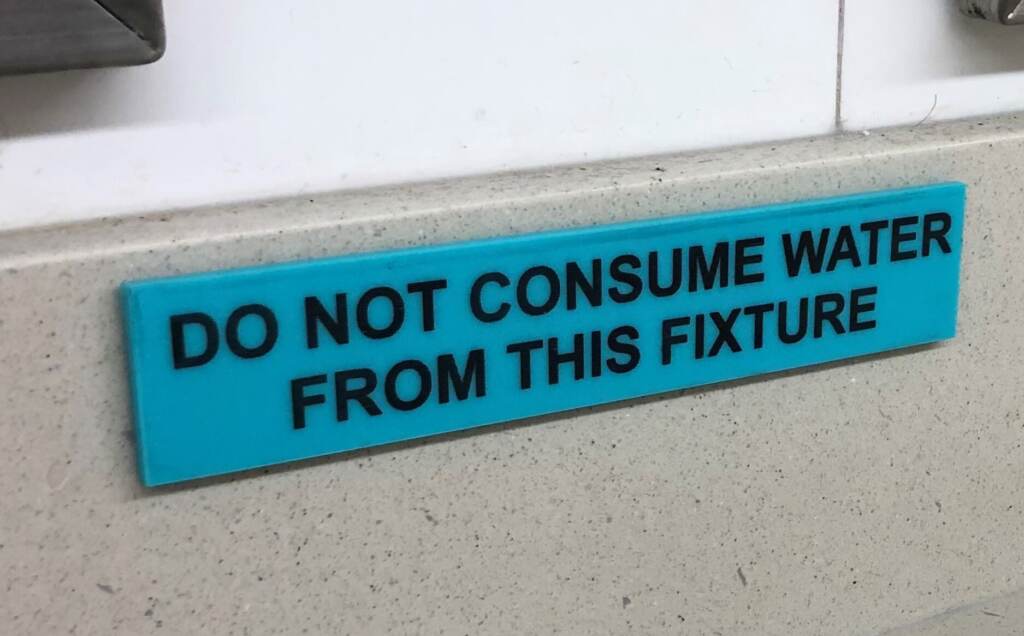 Exposure to lead can seriously harm a child's health, causing damage to the brain and nervous system, slowed growth and development, learning and behavior problems, and hearing and speech problems, according to the U.S. Centers for Disease Control and Prevention.
"We will certainly revisit the events of the last few years so that we can better learn the lessons about how to move forward," McBride said. "But it is my hope that we are also talking about tangible solutions, tangible improvements to these processes."
The second round of testing, which began in December at a cost to taxpayers of up to $1.5 million, will sample water from all consumption points at the state's 250 schools, and prioritize the nearly 150 water sources that tested above the 7.5 parts per billion shutoff or signage threshold.
The initial testing took about a year and a half, and officials now admit inadequate training was provided to maintenance and other staff who took and recorded the samples.
At the November Zoom session, officials said the second round of testing was expected to take about three months, until mid-March. But on Friday, Alison May of the state Department of Education said it is now "anticipated to take several months to complete" because of school schedules and other issues. She said the work will be done before the academic year ends in June.
After the laboratory reviews are complete, results and suggested action plans will be shared with leaders of the 19 school districts and about two dozen charter schools. Cognizant that it took months for the public to get the results of the initial program, the state is also pledging to expeditiously post the information on its public health alert website.
'On the record and accountable'
Unlike November's Zoom town hall, state officials and other witnesses will now testify under oath.
Advocates pushing for allowable levels to be lower than 7.5 parts per billion and for greater transparency say they are expecting complete answers rather than the half-truths they believe were voiced by education and public health leaders in the fall.
Sarah Bucic, co-chair of Lead-Free Delaware, said her grassroots group eagerly anticipates the legislative hearing.
"We wanted a hearing because we wanted people to actually be on the record and be accountable for what they were saying," Bucic said. "And if they said it, we wanted that to be attached to them, and them to be on official record."
Bucic's group led the way in getting the media to report the results in October. The state had shared results with maintenance leaders at districts and charter schools, but they were not made available to the public until Lead-Free Delaware began circulating them.
"None of these results were communicated to families," Bucic said. "It came out that they made some mistakes or missteps, whatever they want to call it. And who's accountable for that? Is that OK?"
"If you work at a private company and you make mistakes, usually you don't end up being given $1.5 million to retest everything. We are hoping that the hearing sheds light on the actual functioning of these programs and what is happening and how that's impacting Delawareans."
Bucic's group is also gathering signatures for a petition to have the state review all its programs designed to address childhood lead poisoning, "so that necessary structural changes in their organization and funding can be identified and implemented," she said.
"Delaware needs to prioritize this as a real issue," Bucic said. "The impacts of lead poisoning prevention go into education. They go into behavioral issues. They go into physical health issues, and it is entirely preventable."
Some members of the public have called for mandatory screening of students, especially in the 49 affected schools. But Molly Magarik, secretary of the state Department of Health and Social Services, said concerned parents should contact their pediatrician for evaluation, and noted that lead is often contained in water pipes in private homes, and even in food.
During November's Zoom session, Magarik said she's not concerned "that students have been exposed to catastrophic lead levels such that universal testing and screening would be recommended."
'Bending the truth'
Donald Farrell, a Wilmington landlord who serves on the prevention subcommittee of the Delaware Childhood Lead Poisoning Advisory Committee, said it's paramount to have a legislative hearing.
"When you get the players from the different agencies at the table and they're under oath and when they are taking minutes, then I think that they would be more apt to be truthful," Farrell said.
Asked if he thought officials were untruthful during the town hall session, Farrell said: "It's kind of being fast and loose with the truth. Kind of walking around in circles, not being fully transparent. Bending the truth. I don't want to say out-and-out lying, but it's cover your ass, pass the buck, making excuses, that kind of thing."
State Education Secretary Mark Holodick, who apologized profusely during the Zoom session for the earlier testing debacle and pledged better transparency going forward, said he was honest with the public then and intends to do the same if called as a witness to the Senate hearing.
"Whether under oath or not, I'm going to share with folks what I'm thinking at that time and what I know at that time," Holodick said. "So in regard to the meeting, I felt as though I was upfront and honest."
Holodick said he believes in being responsive to problems, and the new round of testing demonstrates that.
Going forward, Holodick said it's critical to immediately address all water sources where lead levels exceed 7.5 parts per billion, and then "continue to work as a state with our public schools to get [levels below that] as close to non-detectable as possible. The work doesn't stop."
Holodick said filtration systems and designated filling stations that some schools are using could be the answer.
"I have talked to a couple of experts who seem to think that really high-quality filtration systems that are checked on a scheduled basis is the way to go," Holodick said. "This is something that we can work on in the next few years and really make a significant difference."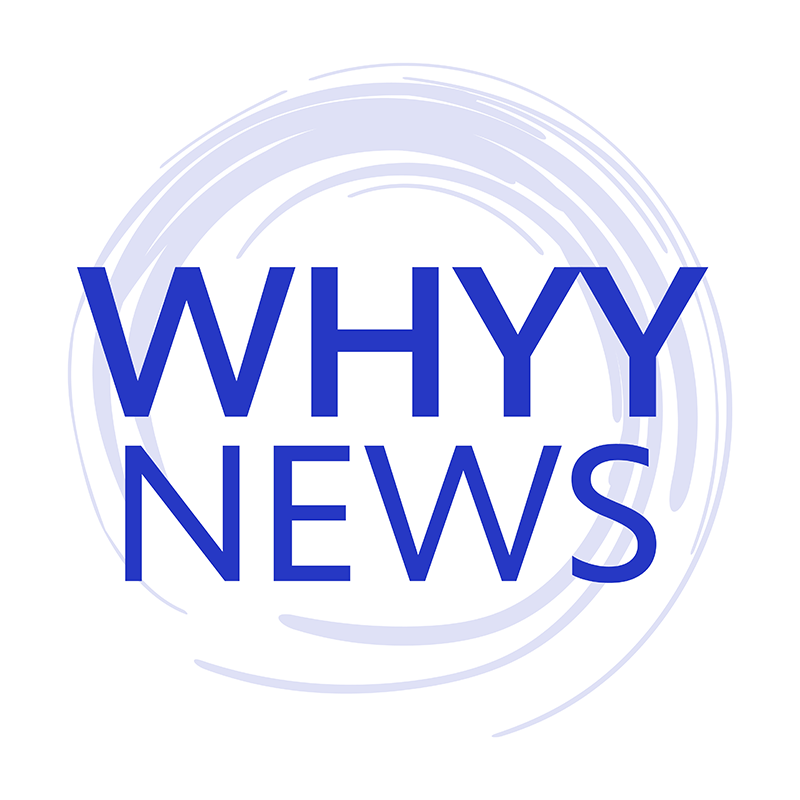 Get daily updates from WHYY News!
WHYY is your source for fact-based, in-depth journalism and information. As a nonprofit organization, we rely on financial support from readers like you. Please give today.