Momentum builds to install filtered water stations in all Delaware schools to 'get the lead out'
While officials are conducting a second round of lead testing in schools, the state education secretary says "filter first" should be the mantra going forward.
Listen
1:31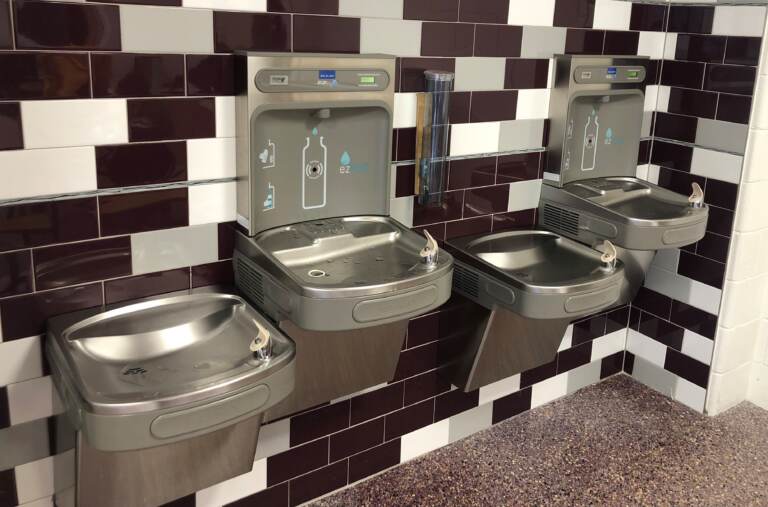 As Delaware officials retest all water consumption points in K-12 schools for the presence of lead after a botched previous effort, a consensus view has emerged for the best solution to keep kids safe.
That remedy is the installation and maintenance of filtering systems, a fix that's already in use in many homes, businesses, community centers, and some schools.
Education Secretary Mark Holodick told a Senate Health and Social Service Committee hearing last week that "filter first'' should be the mantra going forward.
"You really want to think about investing your time and energy into filtration systems and replacing those fixtures rather than just testing over and over and over again,'' Holodick told lawmakers, echoing the advice he's received from health experts. "That's where you want to get to."
Holodick, who didn't take his post until January 2022, nonetheless took responsibility for problems with the first round of testing, which ran from 2020 to 2022 and found lead in fountains and spigots at the vast majority of the state's approximately 250 schools.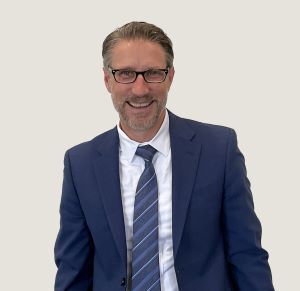 Lead poisoning can seriously harm a child's health, causing damage to the brain and nervous system, slowed growth and development, learning and behavior problems, and hearing and speech problems, according to the U.S. Centers for Disease Control and Prevention.
Delaware's first round of testing was conducted by school maintenance workers, often without proper training, and the public wasn't notified about the results for months. More than 150 water sources at 49 schools with lead levels above 7.5 parts per billion have been shut off or marked as not for consumption, and officials have said more could be mothballed during the testing process.
John Rumpler, who directs the national advocacy group Environment America's efforts to protect rivers, lakes, streams, and drinking water, watched the Senate committee hearing online and made a brief comment in support of filter systems at fountains and spigots used for drinking or cooking.
Rumpler told WHYY News this week it's clear that Delaweare's schools, including dozens that are more than 50 years old, have a serious lead problem from aging metal pipes.
"We start with the assumption that every single tap in our schools has the risk of lead contamination," Rumpler said. "And that's why Secretary Holodick used the phrase 'filter first.' Proactively put filters on every tap where our kids are using the water for drinking or for cooking in school. That is really the only way to protect our kids' water. It's exactly the prevention-oriented approach that we are recommending. It's to get the lead out."
Rumpler, senior director of his group's Clean Water for America campaign, noted that lead was banned from gasoline and paint because of the dangers to the public.
"We didn't go around to every urban neighborhood or suburban neighborhood and say, let's test the air. And if the air in this neighborhood has too much lead for kids to breathe, then that gas station down the street can't use lead in their gasoline," he said. "That would be crazy and absurd. Instead, we just banned lead in gasoline."
Rumpler said a typical filtered filling station costs about $3,000 and that each of Delaware's 250 schools could get five of them for less than $4 million.
Even if each school installed 25 stations, the cost would be under $20 million — a veritable drop in the bucket for a state where Gov. John Carney just proposed a $7.2 billion spending plan for fiscal 2024.
"The good news here is that providing safe drinking water for our kids in Delaware schools is a common sense solution that is not going to break the bank," Rumpler said. "I would say our kids' health and safe drinking water is worth a significant expenditure of funding."
Carney's budget doesn't include money targeted specifically toward lead remediation initiatives in schools, but education officials said school districts can tap their $30 million budgets for minor capital projects if they decide to install filters.
'Silver lining' is greater understanding of lead poisoning risks
Holodick said the new round of testing should be done by spring, and committed to public transparency this time. To that end, a state website has already posted results from some schools in three of 19 districts — Indian River in Sussex County, Capital in Kent County, and Colonial in New Castle County. The site will be updated when new results are finalized, he said.
But Holodick said Brandywine and other districts are already installing filters at some consumption points, and he urged others to consider that solution rather than waiting.
Sen. McBride, who held the hearing as an official follow-up to a Zoom community forum in December, said the idea is gaining steam with policymakers.
"I think we've seen significant progress on the testing issue itself, but also important progress in terms of putting our money where our mouth is in funding larger holistic solutions, including putting Delaware on a path toward a 'filter first' approach within our schools,'' McBride said this week. "And I'm optimistic that there are going to be some significant opportunities moving forward to get us there."
Carney's budget proposal does include $2.9 million to address childhood lead poisoning, but that's for prevention and remediation outside of schools. McBride suggested, however, that federal matching funds and other dollars might be available to assist schools.
Rumpler suggested the passage of a state law mandating schools to install and then maintain and replace filters as needed, but McBride said legislation might not be needed.
"Obviously, the legislature has been deeply involved in this issue, particularly over the last few months in response to the school testing program, but it looks like that might not be necessary,'' McBride said.
"My sense is that there is a strong appetite and real prioritization within the administration on achieving that 'filter first' goal and doing so in an urgent and expeditious way."
Install filters statewide 'instead of testing and repeat testing'
Amy Roe of Lead-Free Delaware, who first brought the results of initial attention to the attention of the media, says she's cautiously optimistic that the state is on the right track. She noted that results are being posted online and the idea of filters for all schools is gaining steam, as other jurisdictions nationwide have done.
"Put a filter on all consumption points, make sure that the filters are changed properly, instead of testing and repeat testing and things like that," Roe said.
"I still have healthy skepticism because I want to make sure that there's due diligence and, you know, the devil's in the details., But I think that the messaging has definitely changed and there's really encouraging signs that things are going to be handled in a much better way."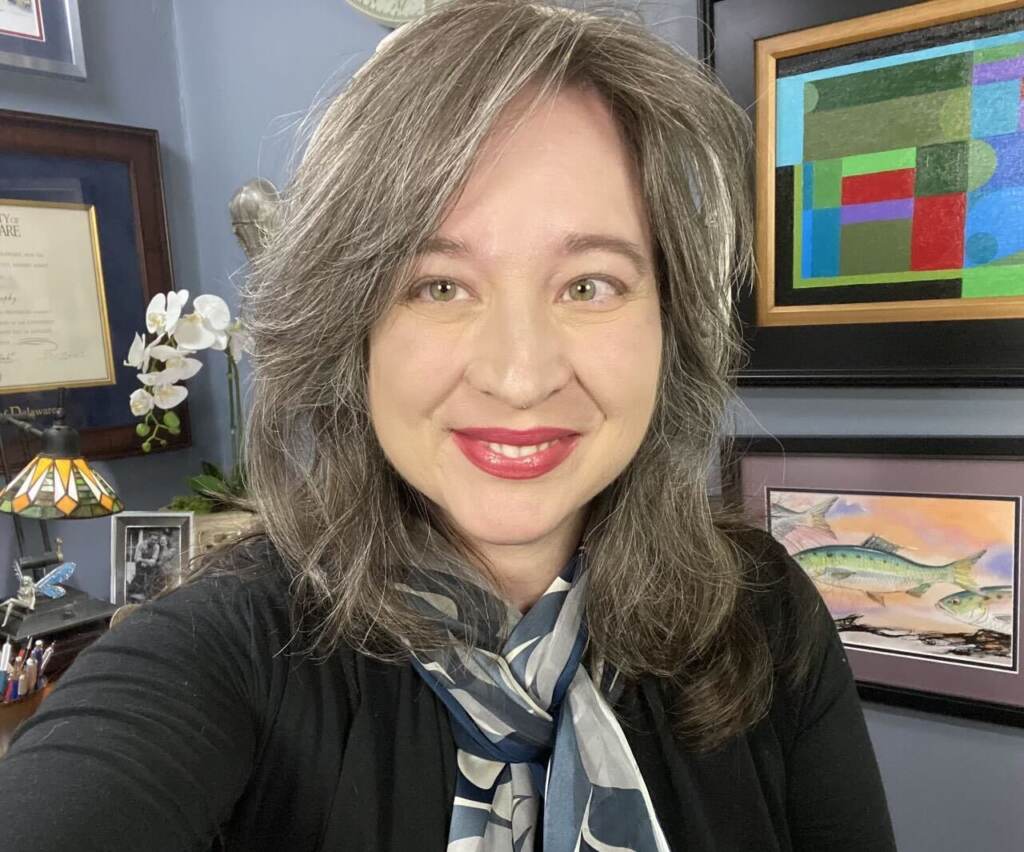 Roe said policymakers need to be mindful, however, that lead in schools is just a piece of the issue statewide. Indeed, the harmful substance is found in homes with lead paint and old pipes and even in foods and drinks such as some juices and juice blends.
Sen. McBride agreed, saying the problems in the schools have shone a spotlight on a serious health problem for many children and hopefully leads to meaningful action.
"No one would have wished that the state would have made the mistakes that it made in the testing program,'' the Wilmington Democrat said. "And at the same time, the silver lining of this conversation and the attention is that there is a greater understanding and awareness about the dangers of lead poisoning, about the multi-pronged approach that is necessary for Delaware to remediate and mitigate the risk of exposure at school, at home and beyond.
For Dawn Alexander, who has taught and coordinated special education programs for preschoolers through first graders in the Colonial School District for three decades, it's about time.
"Absolutely filter first,'' Alexander said. "That is the solution that other entities and other states have utilized and that has worked. We know they are effective, and that just makes sense. So, filters everywhere."
Alexander, the legislative chair of the Colonial Education Association that represents the  district's teachers and other educators, says she's worked with far too many children poisoned by lead.
"It is heartbreaking. Lead is a toxin and it forever changes the trajectory of a child's life,'' she said. "So not only do they have brain damage, it causes them to have developmental delays and it also causes other health issues. Forever."
Delaware law requires that all children be screened for lead at 12 months of age, and again at 24 months. Proof of screening is required for enrollment in childcare and kindergarten.
But Alexander says the state has long fallen short because officials have not prioritized a campaign to educate the general public about lead poisoning by using billboards, public service announcements, and social media, and allocating whatever amount of money it takes.
"We have been spending $0 on primary prevention," Alexander said. "So as a state, we are relying on non-profits or advocates to teach the community about the dangers of lead poisoning, rather than it being a public health initiative.  We are reactive, not proactive. We are waiting until children are already poisoned by lead to then do something about it rather than teaching every new parent."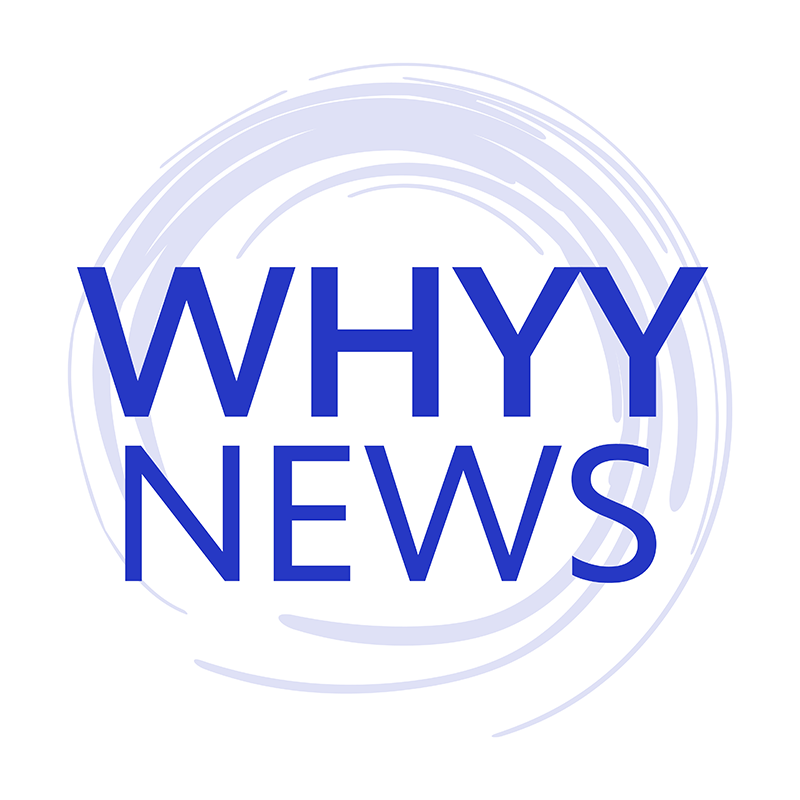 Get daily updates from WHYY News!
WHYY is your source for fact-based, in-depth journalism and information. As a nonprofit organization, we rely on financial support from readers like you. Please give today.